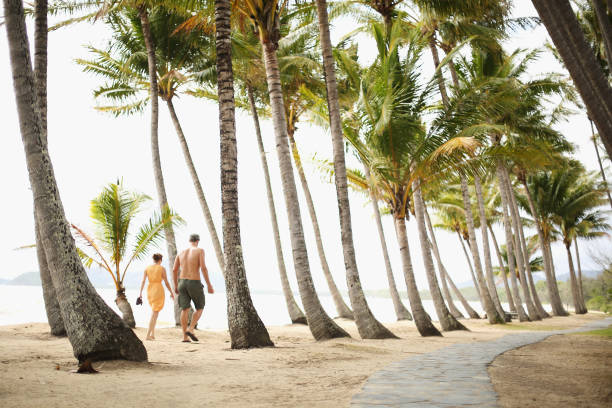 For lots of people, living in a place with beautiful year-round weather and a laid back atmosphere would be a dream come true. Fort Lauderdale Florida offers the chance to enjoy both of those things. Located in south Florida, Fort Lauderdale is just outside of Miami. However, despite being close to such a big and popular city, Fort Lauderdale still has its own unique culture that draws countless people there to visit and live. If you're looking for a place that is warm, beautiful, and close to the ocean, Fort Lauderdale Florida might just be a nice little slice of paradise. Keep reading for 5 reasons you'll love living in Fort Lauderdale Florida.
Close to Miami
Miami is one of the most popular vacation destinations in the country, so imagine how nice it must be to live right outside of it. Living in Fort Lauderdale allows you to have easy access to Miami without being caught up in all of the daily hustle and bustle.
Beautiful weather
Most of Florida is known for its beautiful weather. However, south Florida in particular is especially notorious for having incredible weather all year. If you live in Fort Lauderdale, you won't have to deal with too many chilly days, and taking a trip to the beach in the middle of the winter will be something you can do on a regular basis.
No state tax
Of course, the lack of state tax isn't something that's specific to Fort Lauderdale, but it's definitely a huge perk that comes with living in Florida as a whole. Not having state tax means that you'll see a little bit of extra money in your paycheck.
Incredible art scene
One of the best things about the culture in Fort Lauderdale Florida is that the city has an incredible art scene. In fact, artists come from far and wide to work and display their work in Fort Lauderdale. There is even a section of the city called the FATVillage Arts District that is dedicated to displaying different types of beautiful art.
Beaches
Florida is known all over the world for its beautiful beaches, and life in Fort Lauderdale will offer you a chance to see what all of the hype is about. Not only are their beaches in Fort Lauderdale, but Miami's infamous South Beach is also just a few miles from Fort Lauderdale.
 Lead (Photo by Mark Kolbe/Getty Images)