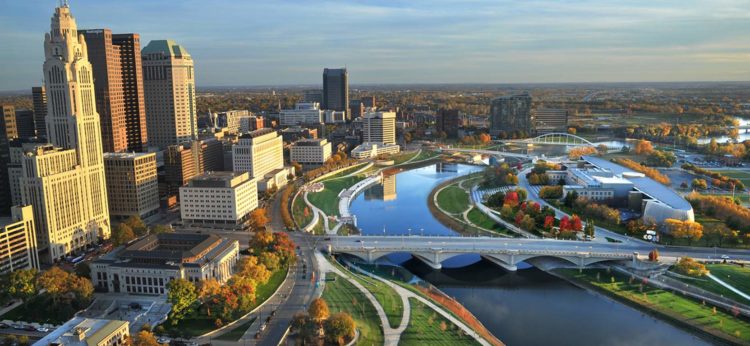 Any time you're visiting a new place, it's always nice to look into some cool things to do there. Finding fun activities can be a great way to bond with friends and/or family, and to make lasting memories. If you ever find yourself passing through Columbus, Ohio, you'll realize that there really is no shortage of things to do. Although Columbus might not seem like the most fun or exciting place to be, you'd be surprised. Columbus has more than its fair share of diverse activities for people of all ages. Not only are there plenty of things to do in Columbus Ohio, but the city's rich culture and history will definitely make you excited to explore the area. Keep reading to find out about 5 fun things to do on Columbus Ohio.
Franklin Conservatory and Botanical Garden
When it comes to finding things to do in Columbus Ohio, exploring the city's natural beauty is always a nice place to start. The Franklin Park Conservatory was built in 1895 and is now home to more than 400 plant species. The park is also surrounded by 90 acres of botanical gardens that are also beautiful to explore.
Columbus Zoo and Aquarium
If you're looking for a family friendly activity, or simply want to learn more about animals, a trip to the Columbus Zoo and Aquarium is in order. The zoo gets nearly 2.5 million visitors every year, and there are more than 7,000 animals currently on exhibit at the zoo. The zoo is open all year-round and admission ranges from $0.00 to $19.00 based on age and residency.
Ohio Stadium
If you're a sports fan, one of the things in Columbus Ohio you need to do is pay a visit to the Ohio Stadium. Nicknamed the Horseshoe, the stadium is the home field of the Ohio State Buckeyes football team. Nearing it's 100 year anniversary, the Ohio Stadium is one of the most significant sports landmarks in the country. Even if you're not a fan of Ohio State, it's still worth checking out.
Ohio State Fair
Although the Ohio State Fair is a seasonal activity, it's definitely one of the most fun things to do in Columbus Ohio. The fair has been happening since 1850 and takes places for about two weeks each summer, and there are nearly 200 food vendors in addition to rides, games, and other activities.
Polaris Fashion Place
Let's be honest, Columbus Ohio isn't the first (second, or third) place that comes to mind when people think of fashion, but it's actually a little more stylish than more people would think. Polaris Fashion Place is a well-known mall in Columbus that opened in 2001 and is home to 200 stores including Saks Fifth Avenue.
lead image via columbuslivingblog.com