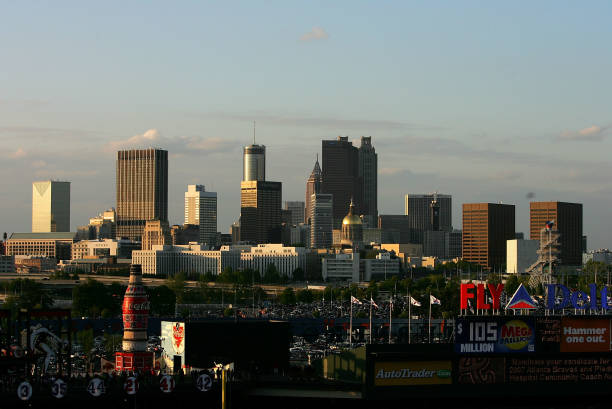 When it comes to southern cities, Atlanta Georgia is easily one of the most popular. Over the years, Atlanta has become a booming and fast paced place that has welcomed a diverse group of people. Not only is Atlanta beautiful, but it has lots to offer. However, if you're thinking of planning a trip, Atlanta might not be a place that you've put at the top of your list. And that makes sense. After all, Atlanta doesn't have tropical weather, or beaches, or cool resorts to hang out at. Still, it has plenty of other things to offer, and it can be the perfect place to spend a weekend away from home. Here are 5 reasons to visit Atlanta Georgia.
Delicious food
Atlanta is known for being home to some great restaurants, and the rumors are definitely true. There are plenty of amazing places to try all over the city, and some of the most well-known chefs and celebrities have opened up shop there. Some of the most popular restaurants in the area are Ray's in the City and Sun Dial.
Georgia Aquarium
Want to spend a day doing something that is both fun and educational? Take a trip to the Georgia Aquarium. Open since 2005, the Georgia Aquarium was the largest in the world until 2012. This location is home to more than 100,000 animals and has 10 million gallons of water.
Coca-Cola
Coke (and even Pepsi) drinkers will enjoy a nice trip to the World of Coca-Cola. This 20 acre museum is dedicated to the history of Coca-Cola and allows people to see how the soda and brand have changed and grown over the years.
History
Atlanta Georgia is full of history, and that is especially true for history surrounding the American Civil Rights Movement. If you want to learn more about the history of civil rights, Atlanta is the right place to go to learn. The city is home to several important Civil Rights landmarks including the  National Center for Civil and Human Rights and the birth place of Rev. Dr. Martin Luther King, Jr.
Public transportation
When you're taking a trip – whether it be for business or pleasure – you want to be as carefree as possible. Not having to rent/worry about a car can be a big stress reliever. Since traffic in Atlanta can be brutal, you'll want to avoid driving as much as you can. Fortunately, Atlanta Georgia offers a nice and reliable public transportation system. While in the city you'll have the option to ride MARTA trains as well as the local street car.
Lead (Photo by Streeter Lecka/Getty Images)