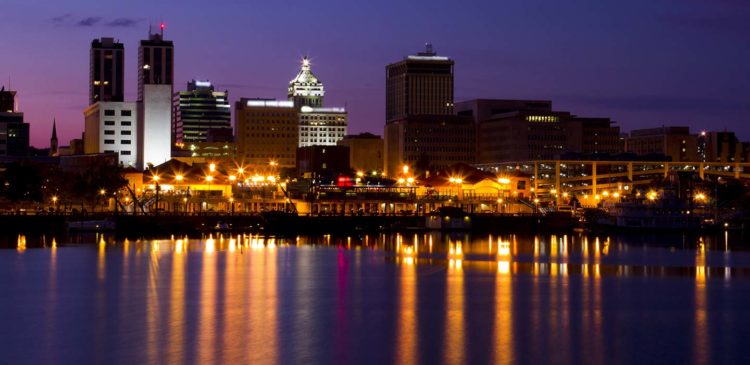 Chicago is undeniably the most well-known city in Illinois, so a place like Peoria probably isn't even on the radar to people who aren't familiar with the area. However, despite not being especially well-known, Peoria certainly isn't a sleepy small town by any means. The city has a rich history that dates back to the 1690s, and over the years Peoria Illinois has developed a strong culture. As one to the largest and most populous cities in the state, Peoria has a population of more than 115,000 people. With a diverse population and lots to offer, finding activities in Peoria is never too hard. If you're ever in the area and looking for something to do, you'll see that there is no shortage of options. Here are 5 fun things to do in Peoria Illinois.
Peoria Riverfront Museum
Opened in 2012, the Peoria Riverfront Museum focuses on art, history, and science. The museum houses several permanent collections including fine and folk art exhibits. Aside from the museum, the location also has a planetarium and a theater.
George L. Luthy Memorial Botanical Garden
If you want to get out and enjoy some of the beauty of Peoria Illinois, a trip to the Luthy Botanical Garden is certainly in order. This location was founded in 1951 and consists of 4.5 acres of land. According to Vacation Idea, "There are many species of plants in the garden with an emphasis on annuals, herbs, hosta, perennials, and roses. The 2,500 square foot conservatory is home to orchids and other tropical plants as well as seasonal displays."
Dozer Park
If you're looking for something kid friendly to enjoy, Dozer Park is worth a visit. As the home field of the Peoria Chiefs, Dozer Park offers a family friendly atmosphere for baseball fans to sit back and enjoy America's favorite pastime. The park has 5 concession stands and 20 luxury suites and the venue can be used for company outings and other large events.
Peoria Zoo
No trip to Peoria Illinois is complete without visiting the zoo. With 14 acres of land, the Peoria Zoo certainly isn't the biggest zoo in the country, but it offers guests an intimate and educational experience that people of all ages can enjoy. The zoo is currently home to 232 animals and has plans to open an exhibit in the near future that will focus on native Australian birds.
Forest Park
Peoria may be a city, but that doesn't mean that it doesn't also have places to enjoy nature and peace and quiet. With that being said, it's always nice to get outside and get active, and Forest Park in Peoria Illinois is the perfect place to do just that. The park is home to several hiking trails, a natural history museum, and a bird observation area.
lead image via stoneycreekhotels.com