Chicago Il is one of the most well-known cities in the country. With a rich history that includes everything from politics to sports heroes, Chicago is a diverse place that has a lot to offer. Although the negative aspects of the city are often what is broadcast on national news, many Chicago natives have nothing but pride in the Windy City. But those who are new to the city or are just visiting briefly will find that they have a lot to learn. Chicago has a deep culture that is unique and interesting. From what to eat and how to eat it, there are definitely a few things you should know about Chicago. So, when you're in the city, you can play by the rules. Keep reading to learn about 5 things you should NEVER do in Chicago IL.
Ride Your Bike On The Sidewalk
In most cities, it's against the law to ride your bike on the sidewalk. Unfortunately, most people do it anyway. However, in Chicago, it's a sure-fire way to show everyone around you that you're an out of towner. Plus, riding your bike on the sidewalk can create a very dangerous situation for pedestrians. If you do plan on riding your bike in the city, you'll be pleased to know that there are plenty of bike lanes.
image via RoadTrafficSigns.com
Eat Deep Dish Pizza With Your Hands
Yes, most of us are used to eating pizza with our hands and usually, that's the best way to do it. However, Chicago's famous deep dish pizza should be eaten with a knife and a fork.
image via unos.com
Try To Drive Everywhere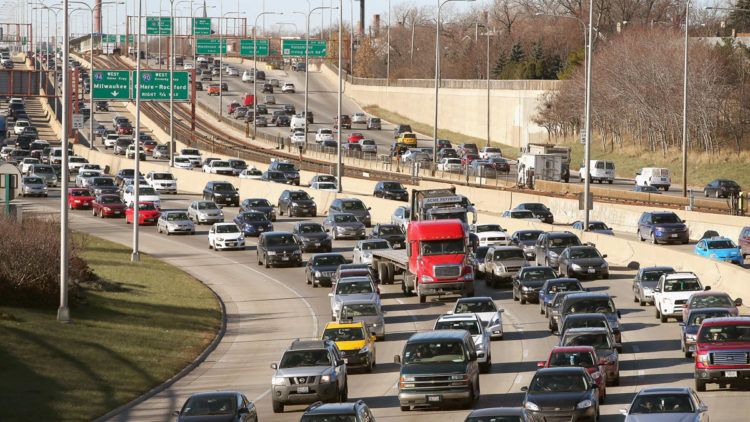 It's usually a given that driving in a major city isn't always the best option. Sometimes it's easier to take public transportation, and this is something you'll quickly learn in Chicago. The city has some of the worst traffic in the country. Sure, it's still nice to have a car – but don't try to drive it everywhere.
image via nbcchicago.com
Put Ketchup On Your Hotdog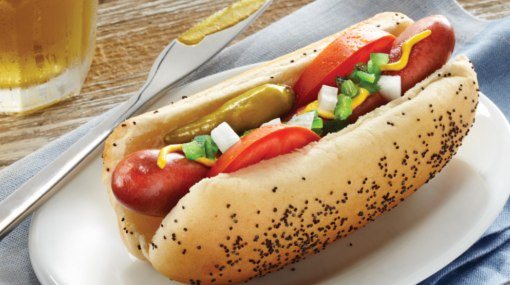 Ketchup on hotdogs is a staple almost everywhere else in the country. However, things are a little different in Chicago. Instead, tomatoes and pickles are common toppings for hotdogs.
image via tastesofchicago.com
Shop On Michigan Ave
This area, which is commonly known as the magnificent mile, is full of upscale shops. However, you'll quickly find that it's also over crowded and over priced. With so many other places to shop in the city, you might as well save yourself some time and money and skip this one.
image via wikipedia.com
lead  (Photo by Scott Olson/Getty Images)