Whether you live in Chicago or are simply planning to visit, there are tons of fun, exciting, and expensive activities to partake in while in The Windy City. This includes everything from dining in some of the world's top restaurants or spending the evening at an exclusive club to partaking in a world class shopping spree or a long, luxurious day at the spa. If that's not enough, there are museums, historical sites, and shows straight off of Broadway to visit, tours to take by boat or helicopter, and sports teams to see from the best seats in the stadium.
The following activities will can easily run you as much as $5,000 or more, but they are definitely worth doing anytime you happen to find yourself in Chicago. Here are 10 things to do in Chicago with an unlimited budget.
Spend a Day at the Elysian Spa and Health Club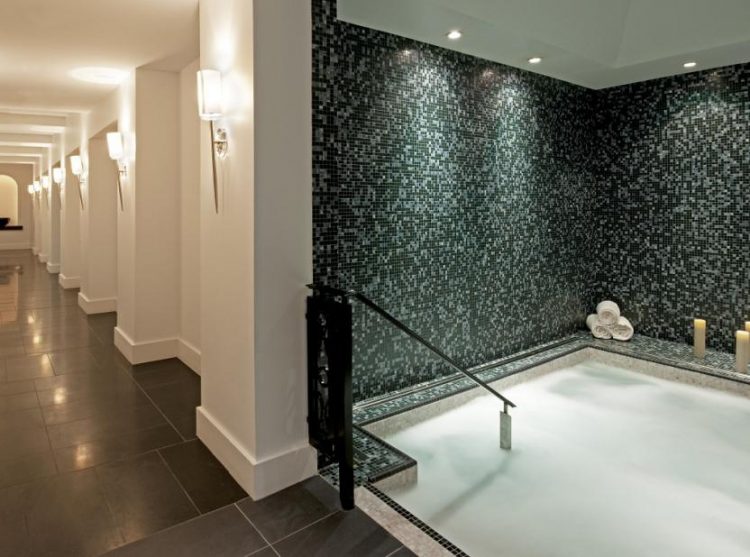 Located in the Waldorf Astoria, the Elysian is considered Chicago's premier luxury salon, where you could easily spend the entire day pampering yourself. From a no-chip manicure and pedicure with a paraffin dip and French polish ($200) to The Waldorf Cleanse ($355), The Waldorf Signature Facial with Silkpeel ($550), Perfect Lift to combat the signs of aging ($270) and a 3 hour Ashiastsu massage ($610), and a full body wax ($300), the treatments are expensive, but the results are well worth it
Watch the Cubs from the EMC Legends Suite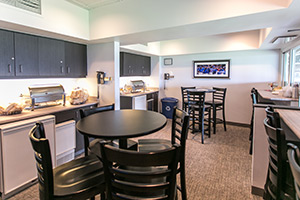 Available for anywhere from $4,750 to $6,500 depending on the game, the EMC Legends Suite provides the perfect spot for watching the Cubs play. The climate controlled, indoor suite (outdoor seats are also available) can fit up to 15 people and includes unlimited craft beer, wine, and non-alcoholic drinks, premier menu options, a meet and greet with former players, a pregame tour, HD TVs, 2 VIP parking passes, and more, including the chance to get autographs.
Take a Private Tour of the Art Institute of Chicago
For $46,700, you and a guest can visit the highly acclaimed Art Institute and enjoy a docent-led tour of the galleries of your choice, as well as an elegant dinner and cocktails. This unique opportunity is not offered on the Institute's website and is rarely advertised. Instead, you will have to contact them directly to schedule your private tour
Charter the Free Spirit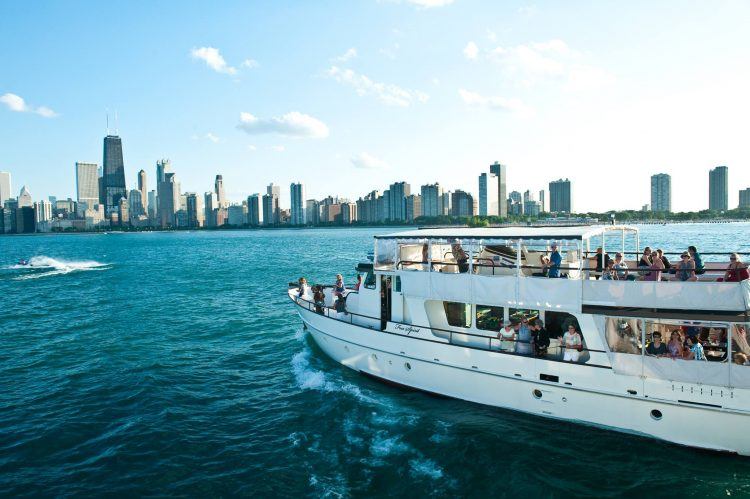 If you are looking for a unique way to see the city, as well as catch the Air & Water Show from the water, chartering the Free Spirit for $900 per hour (3 hours minimum) is just the way to do it. If you won't be in town for the show, you can charter the boat for $800 per hour on other days. Best of all, you can invite up to 120 friends to enjoy the luxury cruise on Lake Michigan with you. For an additional $22 per person, you can arrange for a premium open bar, but the food buffet will cost you extra.
Shop The Magnificent Mile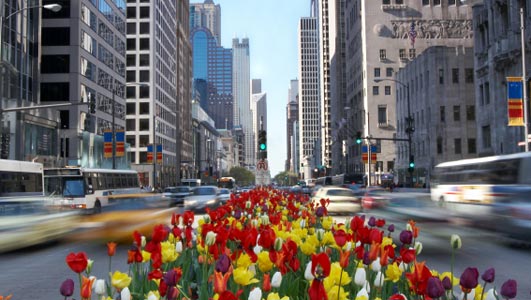 With 70 high-end shops, including Cartier, Prada, Louis Vuitton, Ralph Lauren, and Marc Jacobs, as well as seven restaurants spread over seven levels, you can easily spend thousands of dollars shopping The Magnificent Mile. Considered Chicago's premier shopping destination, with just one visit, you will see why fashionistas from all the world take the time to travel to Chicago to shop.
Watch the Chicago Bulls from the Ultimate Suite
Priced at $8,500 and up, the Ultimate Suite Party Experience provides you and 19 guests with a once in a lifetime experience to see the Bulls play while sitting in the lap of luxury. You receive five parking vouchers, gift bags for each guest, a food and beverage credit, the opportunity to take an on-court group photo, and a personal Bulls host who will make sure everything goes perfectly the entire time you are there.
Host a Private Party at The Signature Lounge at the 95th
Situated on the 95th floor, The Signature Lounge not only serves amazing cocktails and food, but offers breathtaking views of Illinois, Indiana, Michigan, and Wisconsin on a clear day. Although the prices aren't specified online, you have the option of renting a single room or renting the entire floor for a private party or event. There are a number of cocktail and menu selections to choose from, so you can customize your event to your own tastes. Of course, it is the spectacular views that your guests will be talking about for years to come.
Watch the Navy Pier Fireworks Show from a Private Helicopter
While the Pier's Fireworks Show is spectacular from the ground, it is even more outstanding from the air. Chicago Helicopter Experience gives you the opportunity to do just that, as well as take a private night-time tour of the city. The private tour is priced at just $248, which is very affordable, but you'll have to call for the price of the Fireworks Show.
Enjoy a Meal at Alinea
Not only is Alinea touted as the best restaurant in Chicago, but it is also the most opulently decorated and expensive. Chef Grant Achatz recently reinvented the menu to include 11 complex courses that are designed to incorporate all of your senses. For example, one course is served in a bowl of ice. Meals range from $210 to around $700 per person. This does not include drink prices.
Spend an evening at Sub 51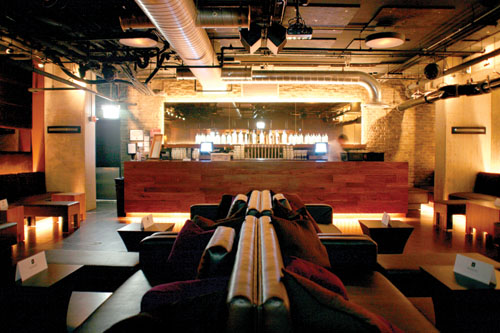 Considered by many to be the most exclusive, high-style nightclub in Chicago, Sub 51 requires that you make a reservation to even be able to enter. Music is provided by renowned DJ's, while the club features plush seating and low tables. The attentive table side service and premium beverage options can easily run you well over $5,000.