With summer here in full swing, most people are always looking for ways to cool off from the heat. Although summer is the favorite season for a lot of us, that doesn't mean we enjoy sweating to death. While there are lots of ways to beat the heat, nothing has proven to be as tried and true as swimming. Taking a dip in the pool is always a guaranteed way to cool down. Well, why not do it in a sky pool? Even if you're not particular into pool design, you've probably noticed that over the last several years, pools have become more stylish than ever. Now much more than big holes filled with water, pools have become just as fun to look at as they are to swim in. No type of pool has pulled this off quite like the sky pool. True to name, sky pools boast an elevated design that puts them at the highest — or one of the highest — points of a structure. Some of these pools have infinity designs, and some even have glass bottoms. Combining a little bit of adventure with the relaxation of swimming, sky pools are now popping up at buildings, hotels, and resorts all over the world. Take a look at 10 of the most unbelievable sky pool designs.
Whether you want to peak over the edge or simply enjoy the view from a bed, this sky pool has something to offer everyone.
image via twistedsifter.com
Located in Houston, this sky pool has an overhang with a glass bottom. Stepping out on the ledge might not be for everyone, but if you're feeling a little courageous its worth a try.
image via curbed.com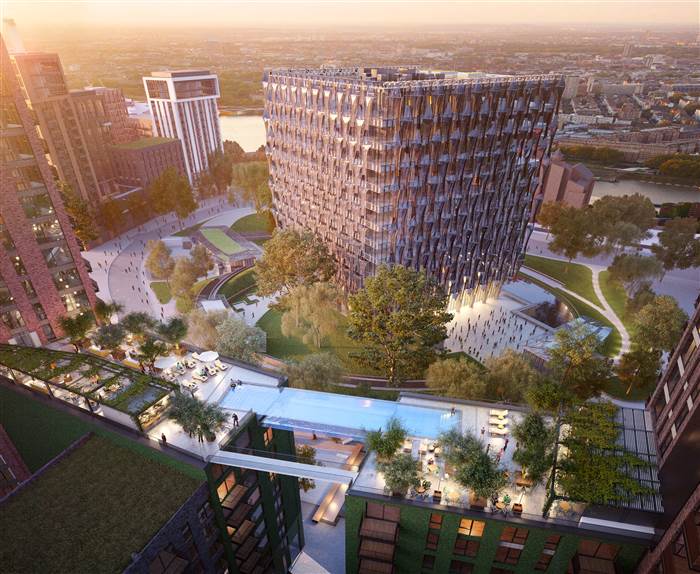 More than just a pool, this awesome design also acts as a bridge – connecting each side of the building.
image via today.com

While some sky pool designs leave the edge space free, this one is enclosed with fiber glass which can make swimmers feel a little more secure.
image via dearhotelmadrid.com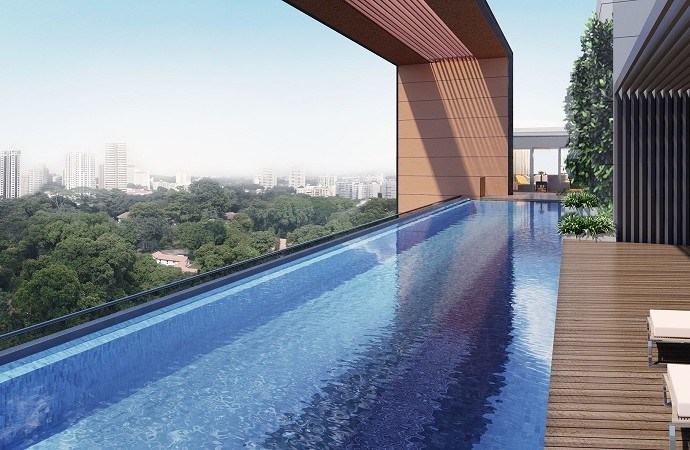 Enjoying a view is one thing, but enjoying a view while swimming in a beautiful pool is another.
image via http://principalgarden-official-site.com
One of the best things about vacation is getting the chance to experience things that you normally wouldn't. This resort in Indonesia has a lovely sky pool for its guests to enjoy.
image via https://www.flickr.com/photos/rossiagung/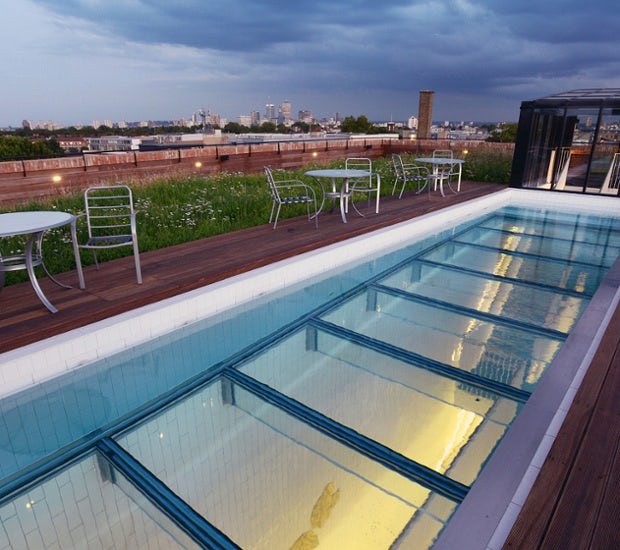 A glass bottom makes it possible to look straight through this swimming pool.
image via theguardian.com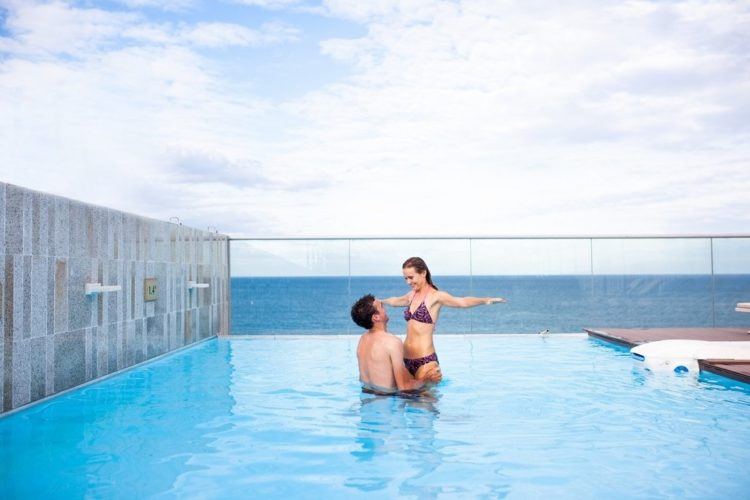 If you love the ocean and the pool, this design offers you a chance to enjoy both.
image via holidaybeachdanang.com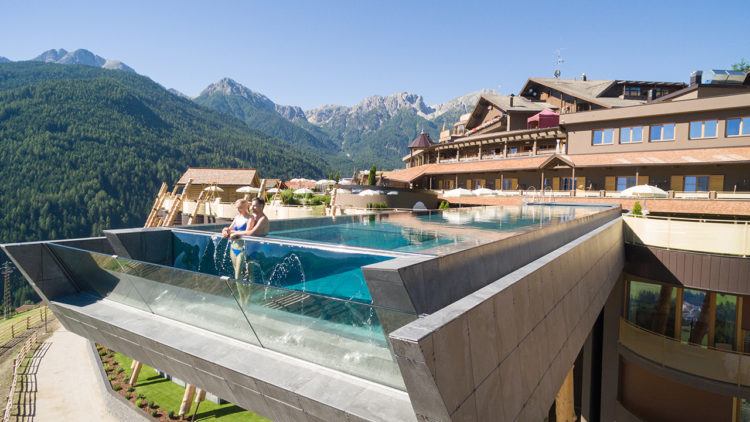 If you're afraid of heights, a pool in the sky might not be appealing to you. However, if you don't mind taking a little walk on the wild side, you'll find that swimming in one of these pools is a memorable experience.
image via weather.com
Could you imagine waking up to this view every day? This villa is already beautiful, but easy access to a sky pool certainly enhances it.
image via verandaresort.com
lead image via sandals.com