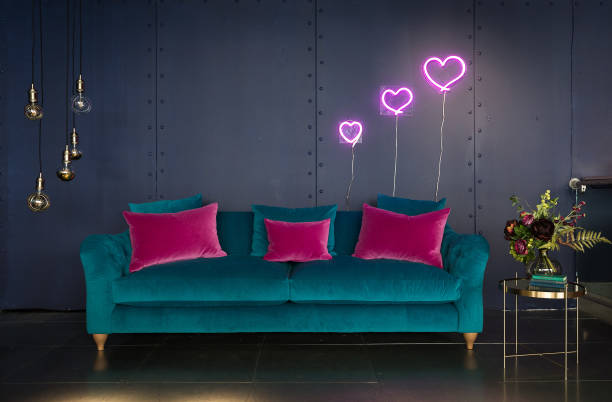 In general, a table isn't anything to get excited about. However, nesting tables are a completely different story. Not only do these tables serve a practical purpose, but they also tend to be pretty snazzy. As mentioned by Houzz, "Nesting tables can be a great asset to your home design. They add to a room in the same way that side tables or end tables do. However, they are slightly more interesting since they can be stacked or pulled into interesting configurations." Although hey are most commonly found in living rooms, nesting tables can actually work in any room in your home – literally. From bedrooms to bathrooms, even to the kitchen, a nesting table can be a great addition to your space. Take a look at these 10 stylish nesting tables for your home.
Stylish and modern, these nesting tables will look great in a contemporary space. Solid wooden legs also give these tables a sturdy and reliable design.
Sold in a set of two, these nesting tables are simple yet attractive. If you're going for a more minimalist look, you may find that a design like this is just what you need.
If you're not looking for anything fancy, these nesting tables may be of particular interest to you. With a very simple wooden design, you can trust these tables to do their job without being too flashy.
With a unique round design, this item is "Great to be used as accent table,side table and decorating table etc". Aside from the tables' stylish looks, customers have also noted their durability.
If you're looking for something a little more luxurious, these tables are it. With a lavish gold design, you can rest assured that these nesting tables will look great in your home.
Glass is a very versatile material and this allows it to blend well with any space. Whether your space is casual or formal, these glass-top nesting tables can be the perfect accessory.
Boasting a somewhat rustic design, you can feel confident that these nesting tables will blend in well in a living room or bedroom space,
With a cool, colorful, and timeless design, this set of three nesting tables is durable and beautiful. If your home needs a few pops of color, this item can provide just that.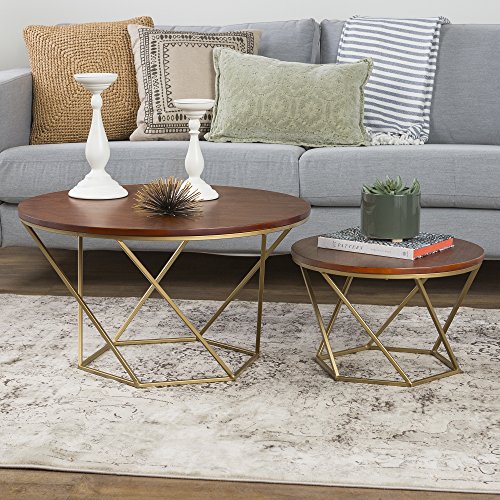 A stunning walnut and gold combination gives these tables a modern and lavish look that makes them the perfect accent piece for your home.
Thanks to an incredibly unique design, these tables are sure to add a little extra flair to your living room or bedroom area.
Lead (Photo by Tim P. Whitby/Getty Images for DFS)