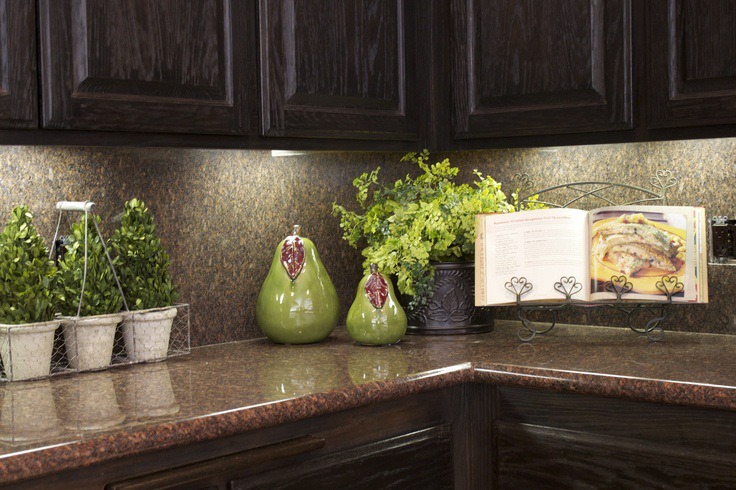 Most people love to decorate, but let's be honest, some rooms are easier to decorate than others. Coming up with decorating ideas for your kitchen can be especially challenging for many people. Since kitchens don't typically have much — if any — furniture, and don't always have a lot of available wall space, it can be tough to figure out what to do with the space. However, there are lots of great decoration ideas out there that can really make your space look its best. Decorating your kitchen can be a fun and rewarding. If you love DIY projects, you can also add a hint of creativity to your decorations. Here are 10 stylish decoration ideas for your kitchen.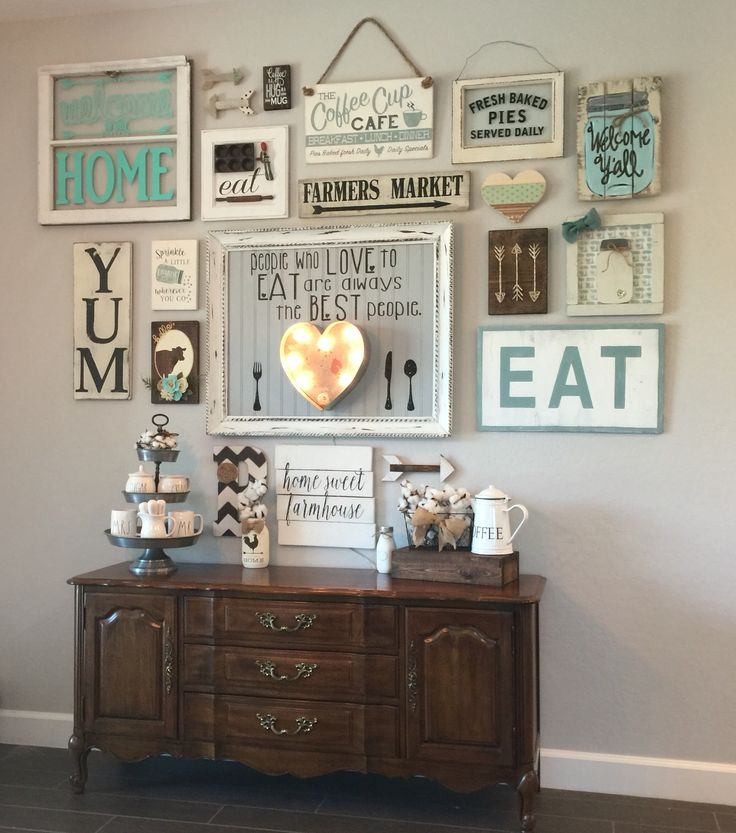 When it comes to kitchen decoration ideas, pieces of kitchen themed wall art are always a good idea.
image via cleanblog.us
If you don't have a lot of wall space, don't worry. Wall art comes in all shapes and sizes, so you'll definitely be able to find something that works with your space.
image via habboz.com
Live plants are always a nice addition to any kitchen. Not only are there health benefits associated with live plants, but they can really brighten up a space.
image via 
Officialkod.Com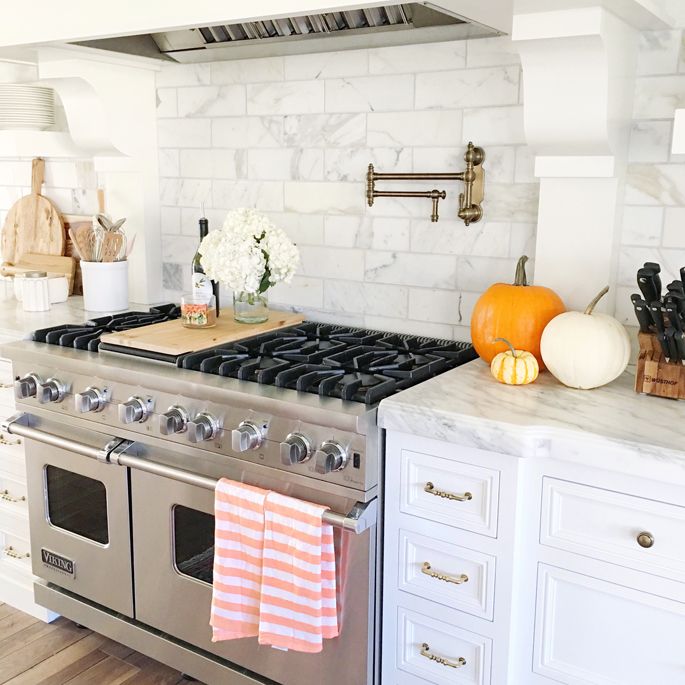 One thing to keep in mind is that your kitchen decorations can be seasonal. Pumpkins are a great decorative item for fall themed spaces.
image via bloglovin.com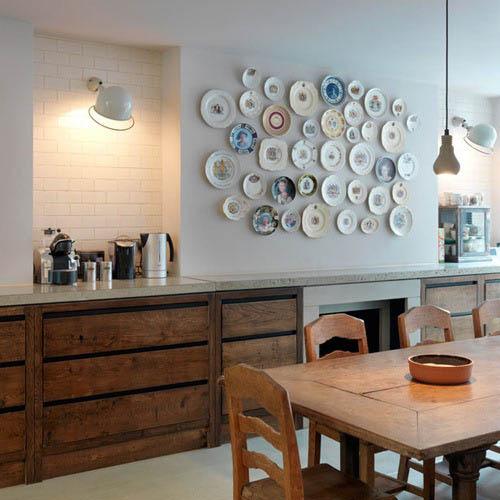 Decorative plates can make the perfect accessory for your kitchen, especially if you've got lots of wall space.
image via enforces.org
Home decor is all about incorporating your personality and style into your space. Why not use your decorations as a way to bring in your sense of humor?
image via colors.life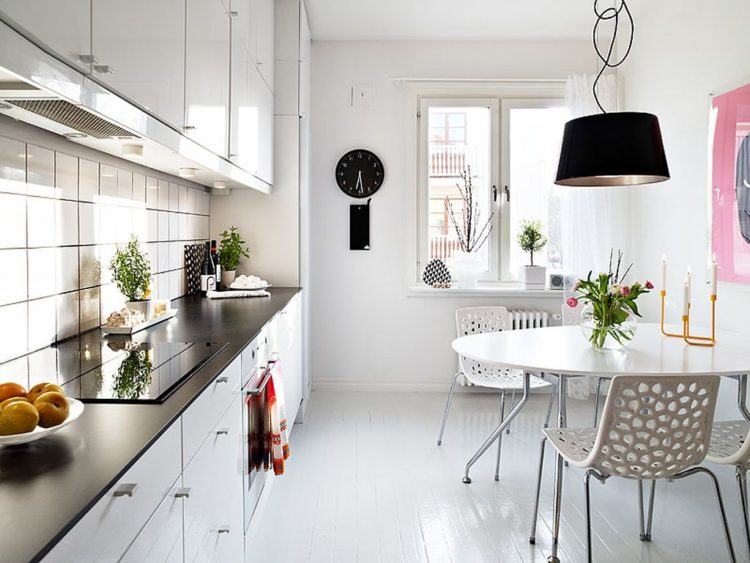 Clocks and candles should definitely be things you include on your list of decoration ideas.
image via secretkitchenonline.com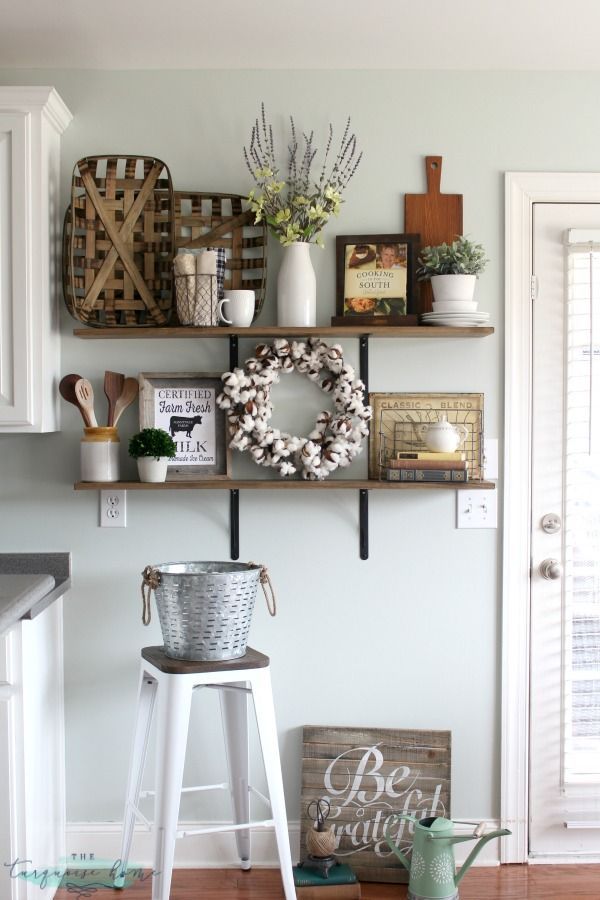 If you've got some extra shelf space in your kitchen, why not make the most of it?
image via 
thomasmoorehomes.com
One of the best things about kitchen decorations is that they can also be useful. If you're low on space, try to consider decorations that also serve a practical purpose.
image via homebnc.com
If the modern look isn't your thing, retro decor is always a great idea.
image via avintagefairy.com
lead image via https://www.pinterest.com/kylieminteriors/