Over the years, platform beds have become a very cool choice in many homes. Although they may seem like a contemporary piece of furniture, platform style beds have actually been around for hundreds of years. However, modern platform beds boast a unique and sleek design that many people find incredibly appealing. Designed with a raised base, platform beds are not only comfortable and practical, but they can also be very stylish. If you're trying to give your bedroom a more contemporary look, you may find that a platform bed is a great option for your space. Nice beds are one of the most important pieces of furniture in every home, it's only right that they be the best. Here are 10 stylish and comfortable platform beds.
With a sturdy wooden frame, this bed has a minimalist design that can blend in perfectly with the rest of your modern bedroom decor.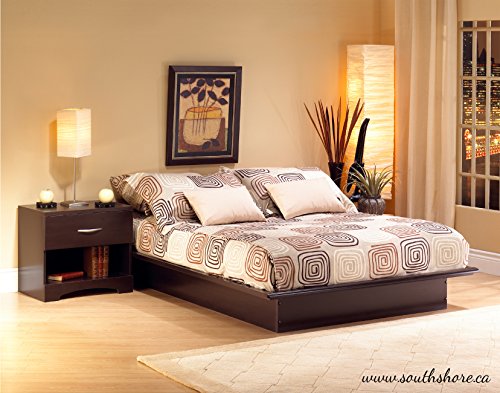 This bed doesn't have many frills, but it will still get the job done in style. As the item's description states, "The sleek, clean lines of this platform bed match it to any room, and just about any decor. The contemporary look is accented by molding running along three sides, which also help keep the mattress in place."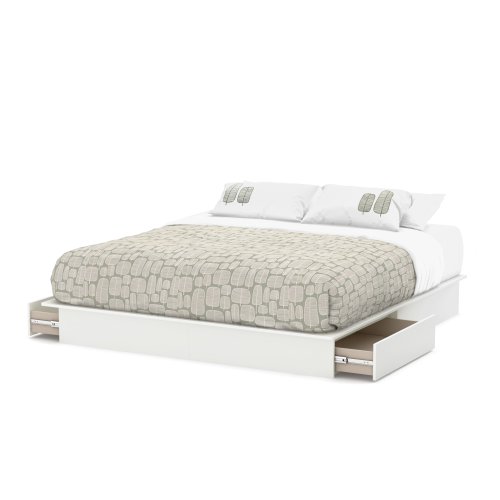 One of the benefits of platform beds includes the opportunity for extra storage. This cool modern bed has drawers built in which means you'll have some additional space to store your belongings.
An upholstered design gives this beautiful platform bed a comfortable and "lavish" look.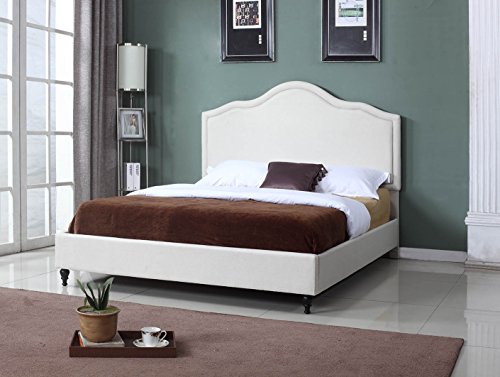 Looking for a platform bed with a headboard? This item will do the trick. On top of that, it features a high quality design that ensures you'll get your money's worth.
If you're looking for a platform bed with a beautiful contemporary design, this item should certainly catch your eye. However, style isn't the only thing this bed has to offer. As the description states, it was "Made using durable, high quality materials, this bed is strong and sturdy. "
This simple bed will definitely be a good fit for bedrooms that feature a more minimalist look.
This platform bed has an incredibly easy assembly that requires no nuts or bolts, so if putting things together isn't really your thing you won't need to worry. In addition, this bed features a higher than normal design that will give you more space to store things underneath.
Made with both wood and metal, this platform bed was built to be durable. However, this item is proof that durability doesn't mean that something has to be big and bulky.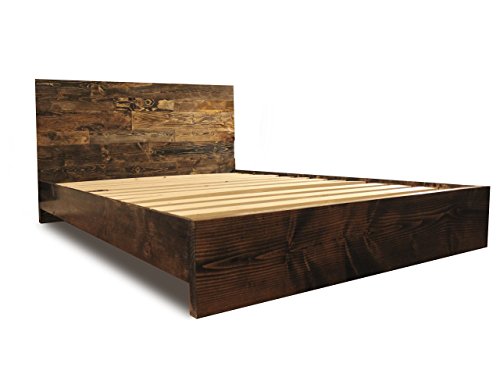 One of the best things about platform beds is that you don't need a box spring. You can simply just place your iniattress right on the frame.
lead image via laxseries.com