A blue bedroom probably isn't something you see very often. In general, lots of people like to keep the color of their bedroom walls pretty plain. However, taking a chance and going with a blue design could really help enhance your space. Not only is blue a popular color, but it also comes in several shades that make it a great fit for almost any type of space. While some people may be worried that a blue bedroom will be too masculine for their tastes, that isn't the case at all. Lighter shades of blue can provide a softer feminine touch. If you're looking for a great color to paint your bedroom, blue could definitely be the way to go give your space a unique look and feel. Here are 10 stunning blue bedroom designs.
This beautiful but bedroom proves that you can incorporate blue on your walls and furniture without overdoing it.
image via homedit.com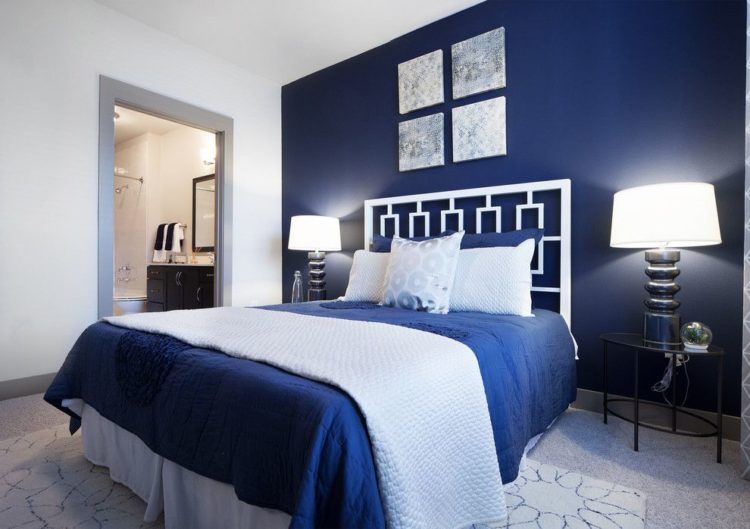 Dark blue can create a nice calming and mature atmosphere that many people love.
image via decoist.com
If you're not sure which shade of blue is right for you, you can also consider incorporating multiple shades into your bedroom.
image via http://startrekmeshes.com
When designing your blue bedroom, you'll also want to think about which other colors work well with the shade of blue you've chosen.
image via https://www.pinterest.com/eemcnownet/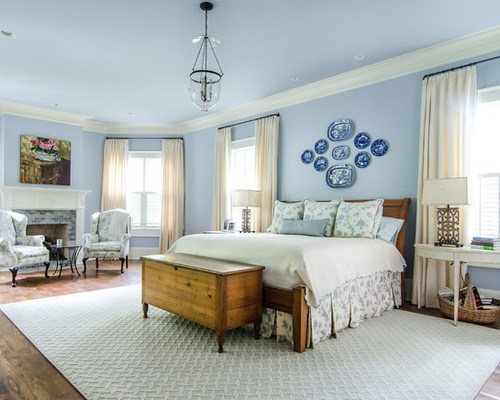 Light blue is also a popular choice and this lovely spacious bedroom makes it very easy to see why.
image via houzz.com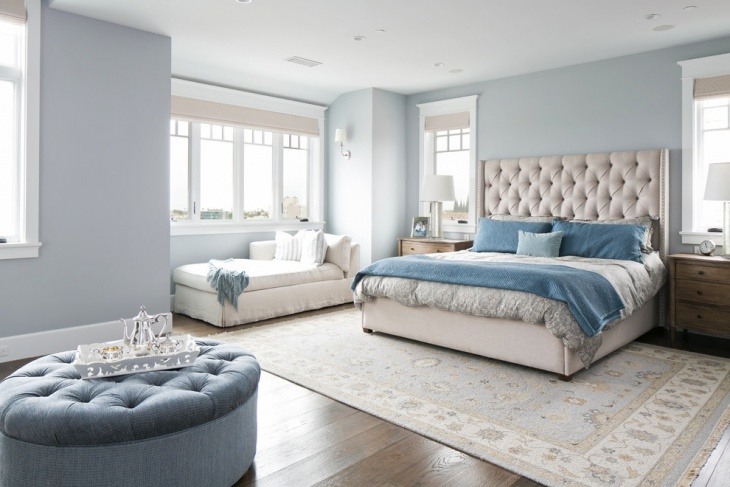 This beautiful blue bedroom is spacious and bright, and the flow of natural light works well in complimenting the paint color.
image via designtrends.com
Blue and white can create the perfect combination to give your bedroom a comfortable and stylish design.
image via the popourri.com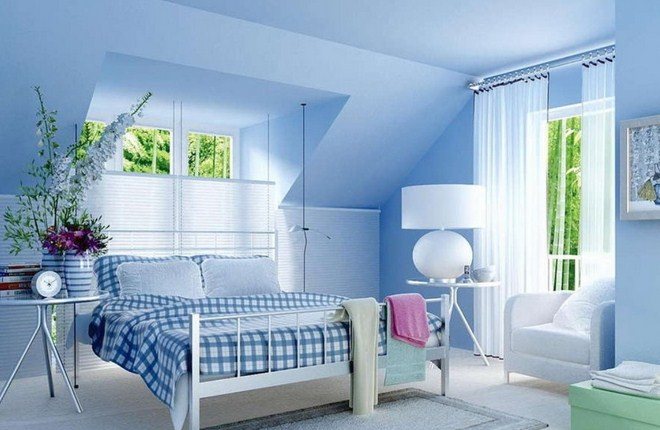 This blue bedroom makes use of blue paint on all of the walls, but if that's too much for you, you may want to think about simply having a blue accent wall.
image via 
Moncler-Factory-Outlets.com
Accent colors are always a nice touch to any space. Just because you decide to go with a blue bedroom design doesn't mean you can't also include other colors.
image via lushome.com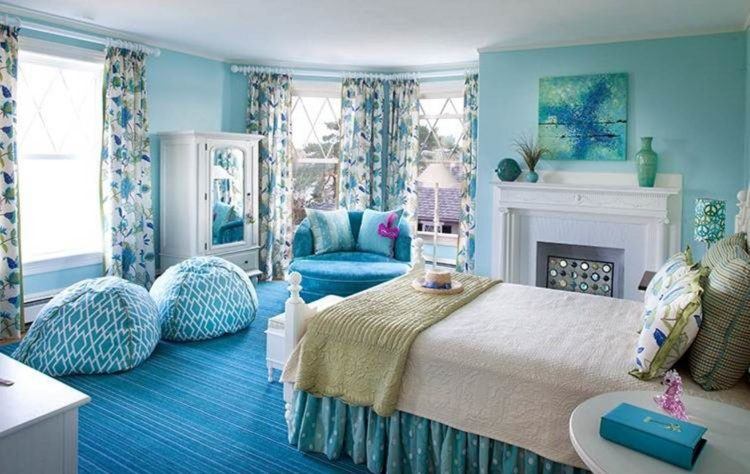 Making use of several shades of blue, this bedroom is bright and bold.
image via 
131Game.us
lead image via elledecor.com