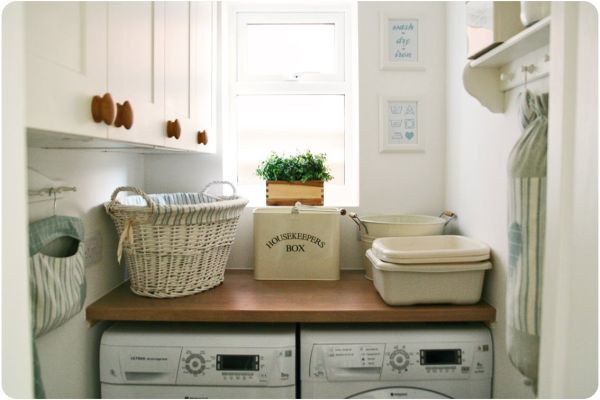 If you're lucky enough to have a laundry room in your home, you probably want to make sure that it's neat and organized. Unfortunately, however, everyone's laundry room isn't as spacious as they'd like it to be. And we all know that sometimes keeping things in order can be tough when you're working with a limited amount of space. However, thanks to some helpful small laundry room ideas, you can learn a number of ways to make the most out of your small space. From additional storage to organizational tips, there are lots of small laundry room ideas out there that can definitely help you. Here are 10 spacious small laundry room ideas.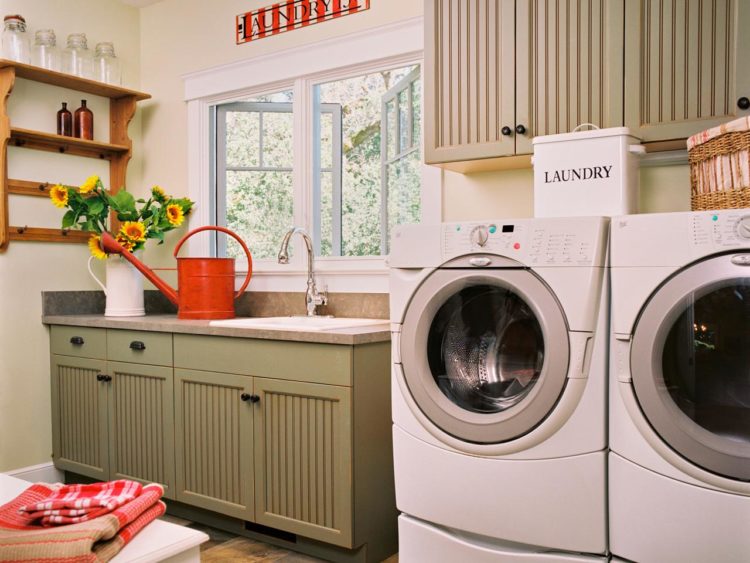 For lots of people, their laundry room also doubles as another room. If that's the case for you, staying organized and neat are probably especially important.
image via hgtv.com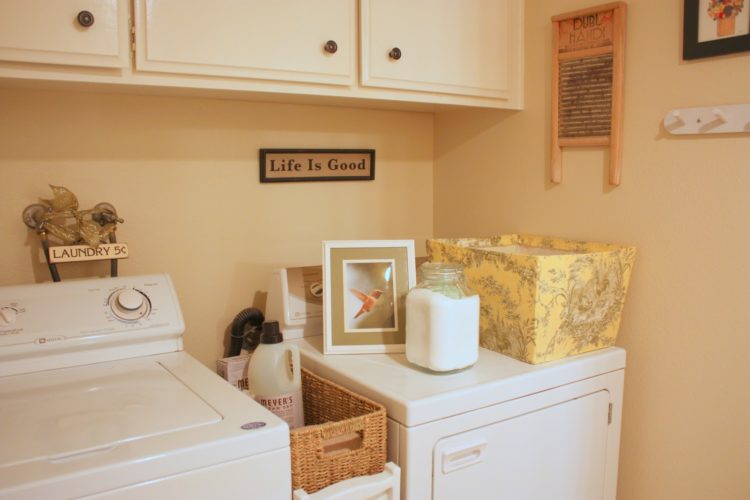 When it comes to small laundry rooms, it's important to utilize every inch of space that you can. This room uses the top of the dryer for a storage bin as well as making use of the space in between each machine.
image via 
Peterbritt.us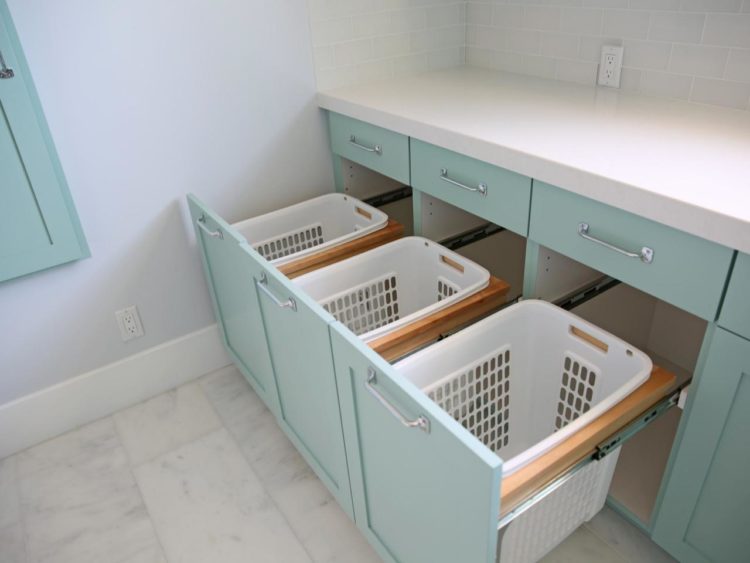 Storage space is especially important in small laundry rooms. These drawers are great because they provide ample storage space without taking up any room.
image via hgtv.com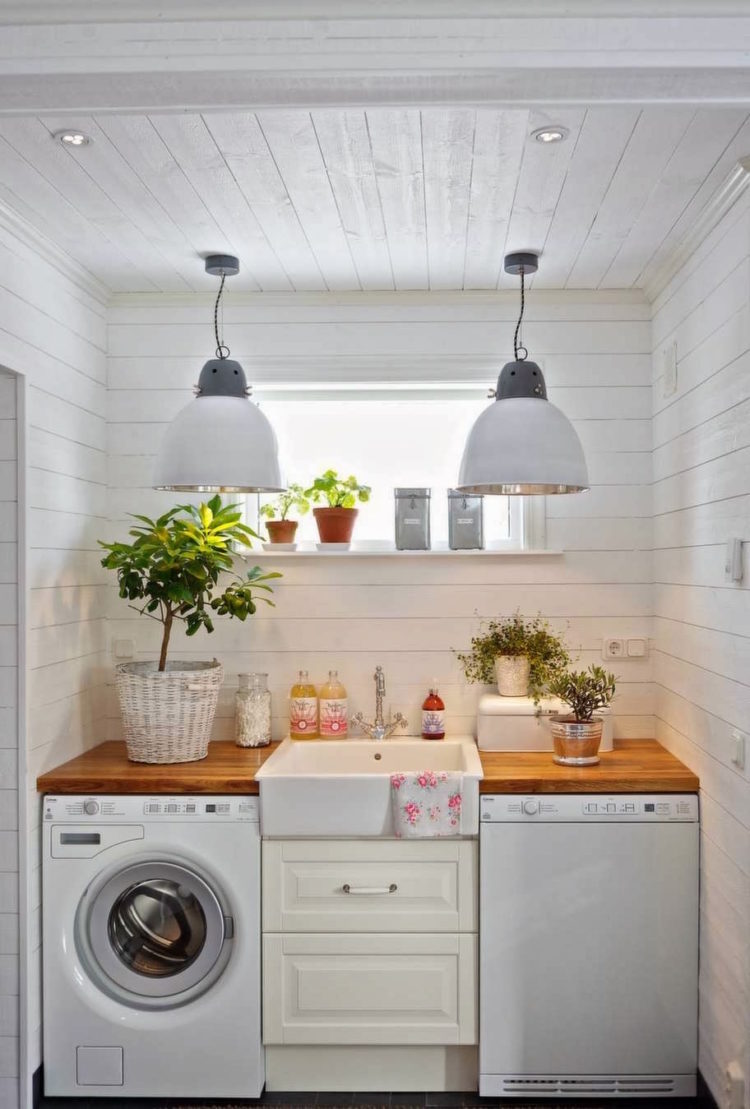 This laundry room may be small, but it's definitely not cluttered.
image via decoraid.com
If you've got shelves and countertops, it's important to make good use of them.
image via designswan.com
If you store cleaning or other supplies in your laundry room, why not give them a little bit of space of their own?
image via 
Homemydesign.com
Laundry baskets on wheels are not only great for storing clothes, but they're also easy to move around when necessary.
image via comfydwelling.com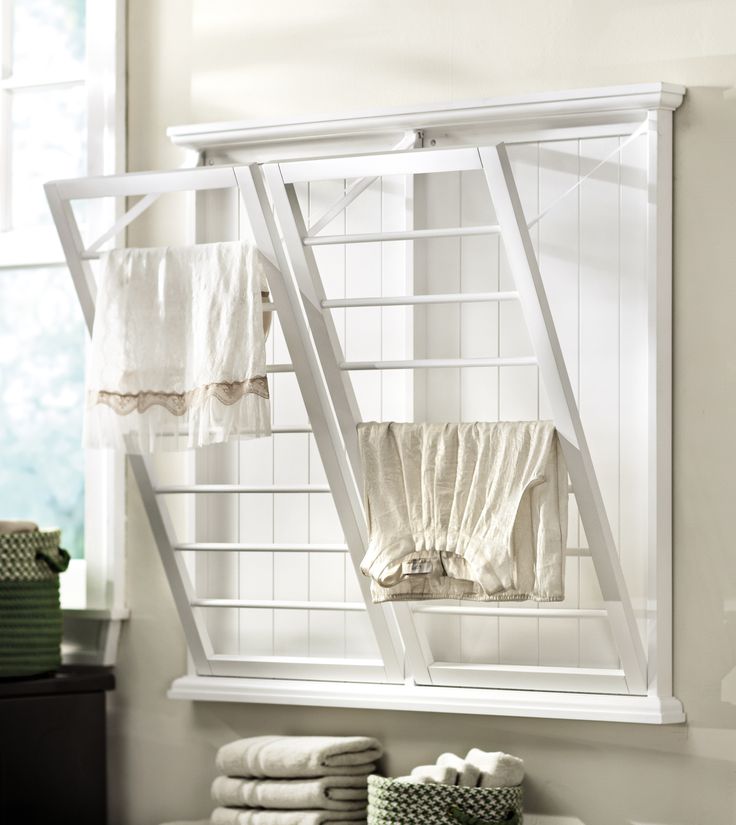 Thanks to a fixed design, these laundry drying racks can be folded against the wall when they aren't in use.
image via wz169.com
If you store a lot of items in your laundry room, it's a good idea to make sure that everything is organized. Labeling your storage bins is the perfect way to do this.
image via idolza.com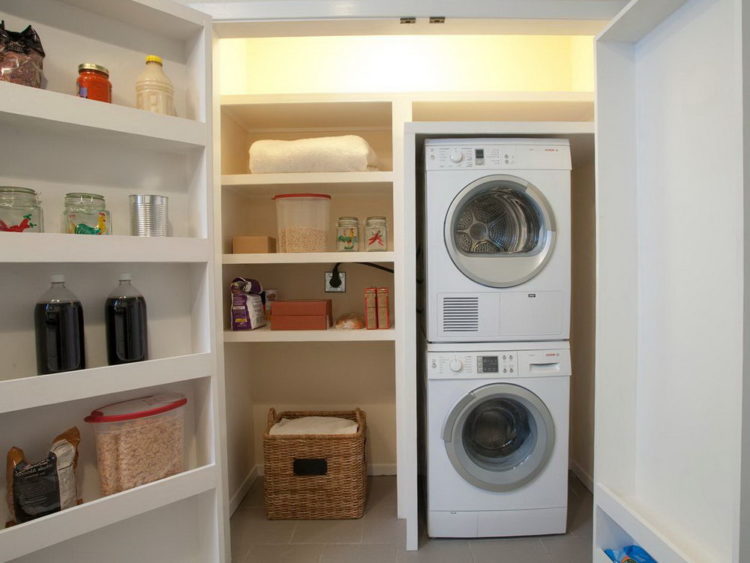 This laundry room isn't the most spacious, but because everything has a designated place, it looks large and clean.
melaja.org
lead image via homedit.com