Kitchen islands have become a popular fixture in homes all over the world. These islands, which as their name suggests, stand alone in the center of the kitchen. Available in a wide variety of sizes and designs, kitchen islands can provide additional counter and dining space. Some islands even house sinks, dishwashers, and other appliances. But if the popular modern look isn't your thing, you may want to consider a rustic kitchen island. These islands have a ton of character and can really make your kitchen look great. Even if your kitchen is mostly modern, a rustic kitchen island can still be the perfect addition to your space. Typically made of wood, rustic kitchen islands, can make your kitchen feel cozy without taking away from its stunning style. Check out 10 rustic kitchen island designs that are amazing.
There's just something about rustic designs that can make a space feel more like home. This beautiful kitchen island is a prime example.
image via tallbox.org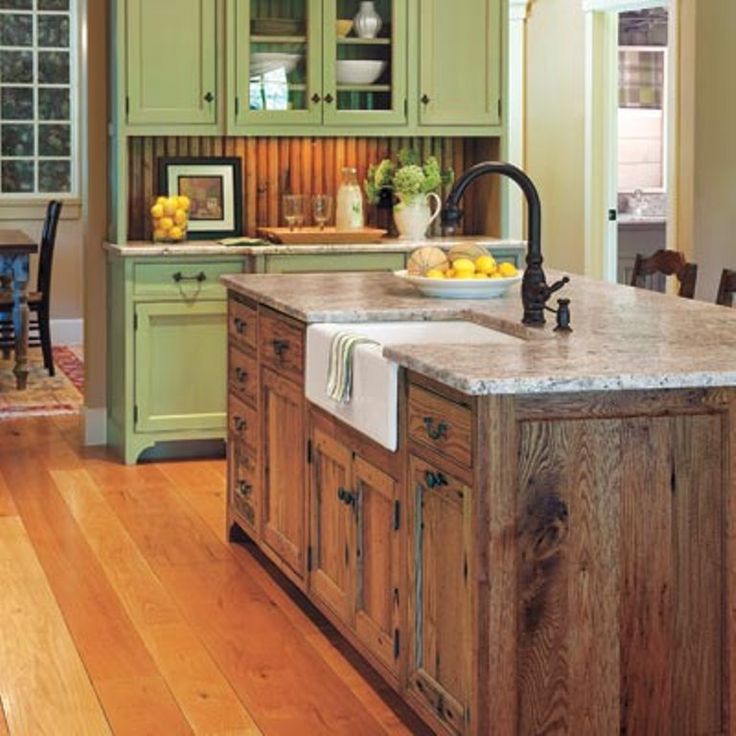 Although rustic kitchen islands tend to be made of wood, that doesn't mean you can't add a little extra pizzaz with a nice marble or granite countertop.
image via rilane.com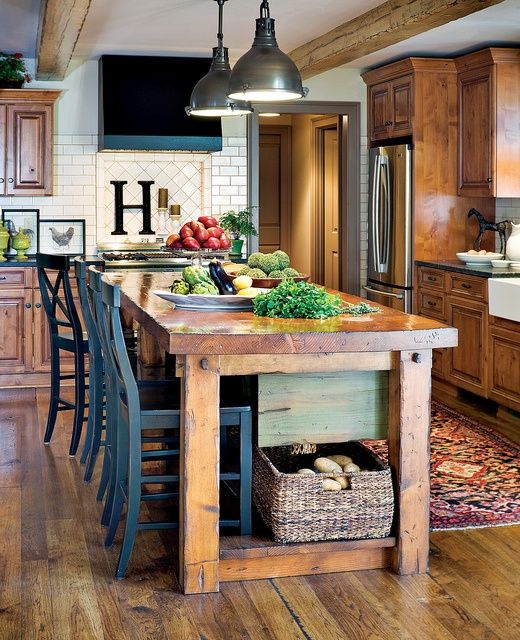 This simple rustic kitchen island doesn't have much flare, but it's the perfect fit for this rustic kitchen.
image via architectureartdesigns.com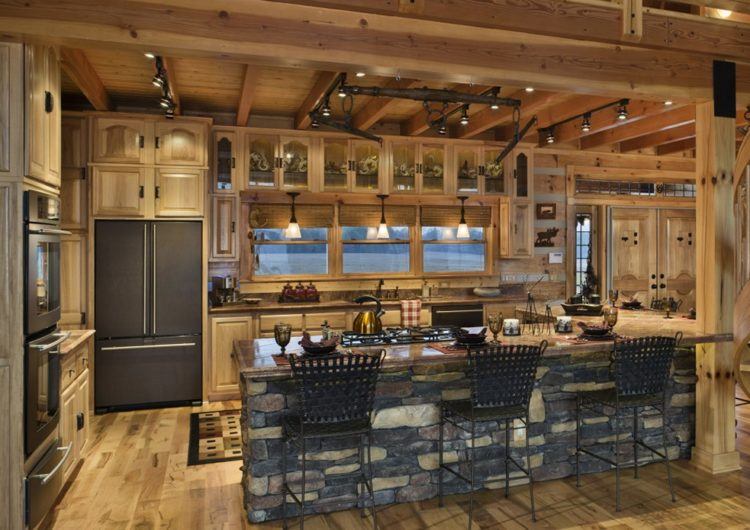 Taking a bit of a different approach, this rustic kitchen island has a stacked stone design that is sure to turn heads any time people walk into the kitchen.
image via iconhomedesign.com
If you've got a kitchen island, you'll find that hanging lamps make the perfect light fixtures.
image via woohome.com
This beautiful rustic kitchen island provides the perfect contrast to this kitchen's stunning wooden cabinets.
image via houzz.com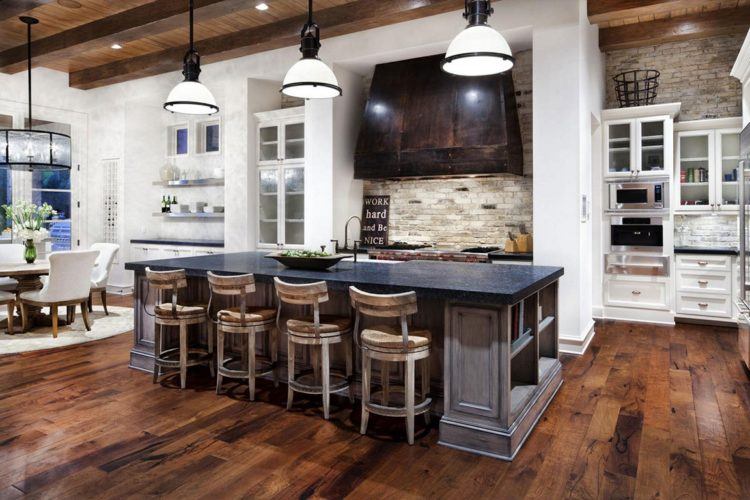 As mentioned earlier, rustic kitchen islands can look great even in spaces that are a bit more modern.
image via iconhomedesign.com
Rustic kitchen islands can be simple, but that doesn't mean they have to be boring. Paint is an option if you want to give your island a unique look.
image via kitchentoday.net
Not only does this island have some extra counter space, but it's also got a raised level that can be used for dining.
image via tremost.com
Another great thing about kitchen islands is that they can also include storage space. Built-in cabinets mean that dishes and other items can be storage in this rustic kitchen island.
image via racetotop.com
lead image via https://www.pinterest.com/source/mobshield.com/