New York City, one of the original cities of America, has created a name for itself in all things glamorous. There's Wall Street, two words that signify brown leather oxfords and a nice cigar; there's Greenwich Village, a classic red-bricked neighborhood of Manhattan; there's the rooftop bars by night and cozy cafes outside of Central Park by day. Everything about the city is exuberant, but New York comes with another reputation – its costliness. For many visitors, the city may already be costly enough, just for hotel rooms, food, transportation in taxis, and a flight to JFK it all adds up.
These ten purchases can buy you and your special someone time, food, drink, and experience in the city that never sleeps (in order from cheapest to most expensive).
10. Dream Car Tour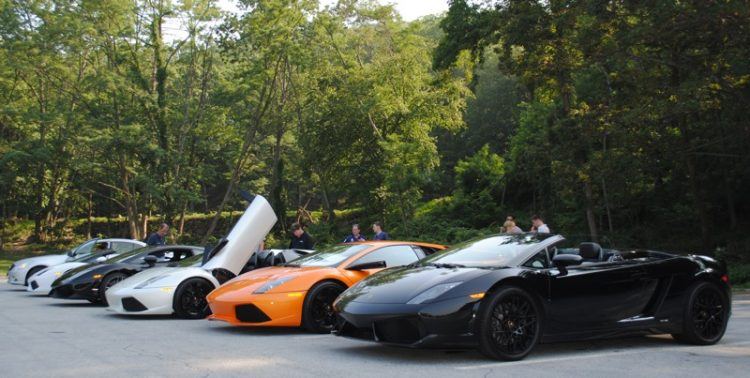 Back home you may not be able to afford a sports car, but in New York City you can! Thanks to Gotham Dream Cars, you and your loved one can choose among a selection of Bentleys, Lamborghinis, Farraris and more as your personal vehicle 3+ hours at the cost of $895, plus tax.
9. Wine Tasting at Corkbuzz
You and a close friend could experience every wine-lover's dream: a series of intimate classes with Master Sommeilier and co-owner of Corkbuzz Restaurant and Wine Bar, Laura Maniec. An eight-class series will gain you access to the mind of Forbes-featured Somm, Laura as she guides you through the history, art form, and following of the oldest known alcoholic beverage. Tickets for the full wine-tasting experience cost $500 (plus tax) per person.
8. Private Helicopter Tour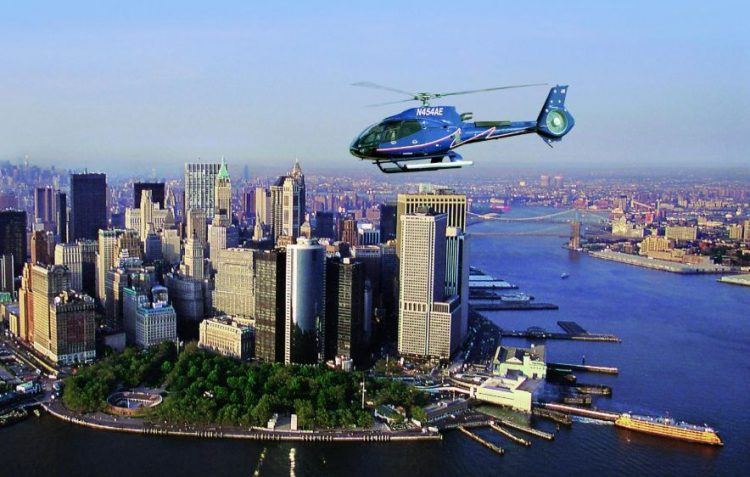 View the city from the sky, in the comfortable seat of your own private helicopter. The tour promises views of all the essentials: Central park, the Statue of Liberty, Times Square, Brooklyn Bridge, Empire State Building, and more. An hour or two in the clouds with you and your loved one will cost anywhere between $500-$1,000.
7. Shopping Excursion on Fifth Avenue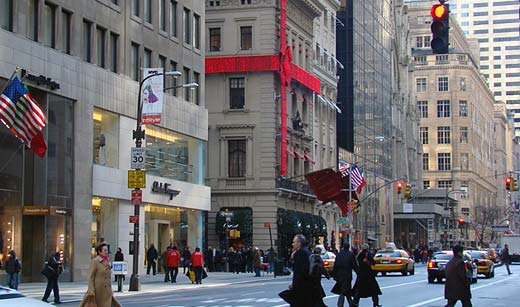 Fifth Avenue offers tourists and locals alike with walking access to some of the most notable landmarks of New York City, such as: the Guggenheim, the Empire State Building, and Rockefeller Center. But the famous, historical street also offers several stores, a lot of them extravagant. The avenue rated one of the top retail streets in the world, and with rent $3,500 per sq. foot a year, it's no wonder one can easily spend over a grand on luxury and designer fashion items.
Spending an afternoon walking up and down these blocks, with an unlimited budget, will have you draped in designer names, Gucci, Louis Vuitton and the flagship Tiffany & Co. store, to name a few. You can even have your car valeted to have peace while you shop, simply have it brought back up to you when you're done, and fill it with shopping bags, the way they do in the movies. With an unlimited budget and a need for fashion, strolling up and down the avenue, hand and hand, will cost you and your loved one $1,000 or more.
6. VIP to EDC Festival
EDC stands for Electric Daisy Festival, a annually occurring festival of electronic and dance music as well as performances and carnival rides. More than just another music festival, EDC is a transformative experience with unimaginable stage design and out-of-this-world ambiance, EDC is colorful and enchanting. With VIP all-weekend passes to EDC, you'll be able to: skip the entrance lines, have access to VIP cocktail bars and viewing decks and private, air-conditioned restrooms.
The festival offers more than just an amazing line-up of bands and artists, but also a huge ball pit to bring out the kid in you, Ferris wheel with views of the colorfully light festival below as well as the twinkling city lights of NYC, and more. For just $1,000 you and your loved one can enjoy a VIP experience, additional purchases (such as food or merchandise) may apply.
5. Get a Makeover from Ted Gibson
Having gained a following and popularity from the New York City-based television program, What Not to Wear, Ted Gibson will cut and style you or your better half's hair for $1,200. The look may come with quite the price tag, but the confidence you'll gain afterwards may make it worth its value.
4. Aire Ancient Baths
Aire is a global enterprise, specializing in your lush relaxation. There are several quality and expensive spas to choose from in NYC, but Aire Ancient Baths offers a sleek, industrial aesthetic that's quintessentially New York. The exposed red-brick walls combined with cool, calming blue pools will transport you into a world of trendy tranquility. Most luxurious of all is their red wine soaking treatment, offered for couples at just under $1,240.
3. Stay the night at the Waldorf Astoria Hotel
This historic hotel has served up hospitality and luxury for current celebrities as well as old Hollywood icons, such as Marilyn Monroe. One nights stay at The Towers Historic Suite will rack up a bill of $1,700.
2. Private Hot Air Balloon Tour Over NYC
Tours over the infamous city in these charming, unique modes of transportation only cost $300 among a maximum of eight passengers, but you and your loved one can skip the experience of bumping elbows and make the moment romantic and special by opting for a private hour flight at a little over $2,000.
1. Bar 54 VIP Couple's New Year's Eve Experience
Enjoy ringing in the new year like never before, as you and your lady or gent indulge in an open bar and appetizers, and dance to a special live performance from a world-renowned DJ. Held at Bar 54 at the Hyatt in the middle of Times Square, you'll have access to the most spectacular views of Manhattan as well as a more than ideal angle on as the Ball Drops come midnight. The extravagant party will last for five hours and cost you $4,499.
Bonus: Order the Frrrozen Haute Chocolate at Serendipity 3
This post dessert will dazzle you and your loved one's eyes and taste buds with 23-karats of edible gold and truffled chocolate. The dessert offers more than just deliciousness for two, but also comes complete with an 18-karat gold bracelet as a souvenir to remember the delectable treat forever. The beautiful, sweet treat costs $25,000.
This compiled list should have you and your other half wondering when you'll make your next million. But don't worry, these fun, lavish activities and delicious delicacies will be waiting in a city that's known around the world for its charm, history, and extravagance.