When you have guests come to your house, where is the first place you usually bring them? For most people, that answer will be the living room. Designed to be spaces for entertaining company, living rooms tend to get more traffic than any other room in the house. So, it's important for people to have somewhere to sit and be comfortable when they're hanging out in your living room. While couches are a must, living room chairs are also a great option. Not only do chairs give people places to sit, but they can also be the accent your space is missing. Here are 10 of the coolest and most comfortable living room chairs.
Mid century modern furniture is a popular choice these days, and items like this make it easy to see why. Not only is this chair stylish, but it's also soft and comfortable as well.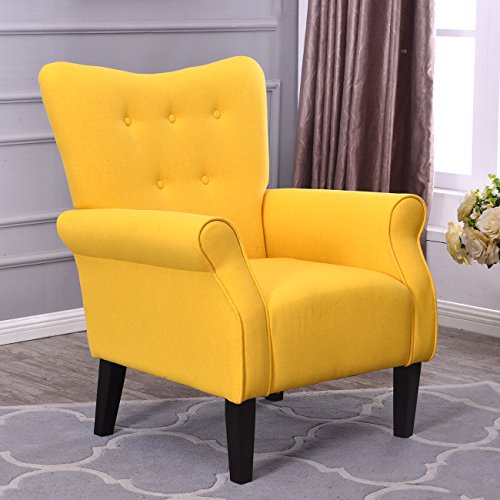 If you're looking for the perfect pop of color, a nice accent chair can provide you with just that.
Solid colors can be great, but they aren't for everyone. Some people like to spice things up a little bit, and this patterned chair offers a nice change in design.
A nice leather chair can work well in any living space. This modern leather chair is available in multiple colors and has a durable and classic design.
The living room is a great place to kick back and rest after a long day. What better way to take a load off than to relax in a comfortable chaise-style chair.
Complete with a storage ottoman, this chair lets you take a load off and kick your feet up at the same time.
Sometimes you just want your furniture to be simple and practical. This comfortable chair is perfect for a casual living space.
Recliners are comfortable, but many people find them a little too casual for formal spaces. However, this chair has a lovely design that can work well with more formal living rooms.
Sophisticated and stylish, these patterned living room chairs come in a set of two and can help take your living room's look to the next level.
With cushioned arm rests and a soft design, this nicely padded chair was designed to provide the ultimate comfort.
Lead (Photo by Scott Olson/Getty Images)