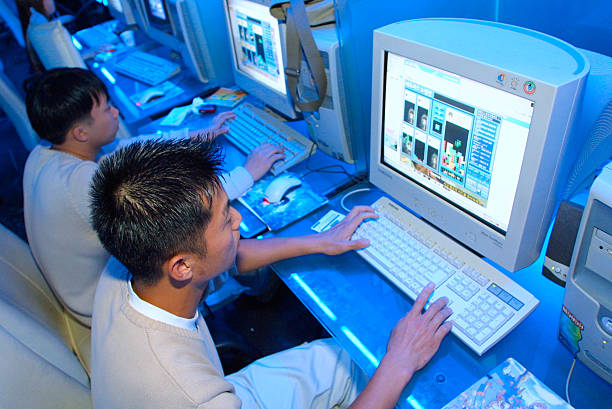 If you've got a teenager at home you know just how picky they can be. It's just a fact of life that teenagers never seem to like anything. As a parent, this can make things difficult when it comes to, well, everything. But if there's one place that it's important for your temperamental teen to like, it's the bedroom. Teens tend to spend lots of time in their room, so it's always nice when they can have an area where they feel comfortable. One place where teens will likely spend a decent amount of time is their desk. Whether it be doing homework or scrolling through social media, teen desks are a pretty important piece of furniture. So, what makes a great desk for your teen? Here are 10 very cool teens desks your kid(s) will love.
With a cool floating design, this desk will provide the perfect work station for your teen to get things done and stay organized.
Nothing beats a nice pop of color, and this bright and bold desk will add a little extra spice to your teen's bedroom while also providing plenty of space to do work.
Teen desks don't have to be colorful or made into any over-the-top design. They can also be simple and practical like this item.
Stylish and functional, this desk has plenty of storage space as well as a nice long work area so your teen will never have an excuse not to have his/her homework completed.
When it comes to teen desks, space is often a concern. If not having enough room is an issue for you, you may want to consider a small writing desk such as this item.
Corner space often goes unused, but that doesn't have to be the case.  This beautiful wooden desk was designed to fit right into a corner.
Boasting plenty of storage space, this attractive desk for teens has two shelves and a drawer that can be used for all of the necessary items.
With enough room to hold a laptop and store a few items, this teen desk is ideal for bedrooms that are running low on space.
A strong metal frame gives this desk a sturdy and sleek design that allows it to easily blend in with your teen's bedroom.
Do you have a teen who loves pink? If so, this cute corner desk will be a welcomed addition to their bedroom.
Lead (Photo by Chung Sung-Jun/Getty Images)