A pool table dining table isn't something that most of us see every day. In fact, they're something that some of us may have never seen before. However, these cool multi-purpose tables can be a very fun addition to any home. As the name suggests, pool table dining tables, are dining tables that also have pool tables built-in. Pool table dining tables are perfect for game rooms or home bars, however, they can also work well in formal or casual dining areas. If you're looking for a table that will get everyone talking, a pool table dining table is just what you need. Take a look at these 10 cool pool table dining table designs.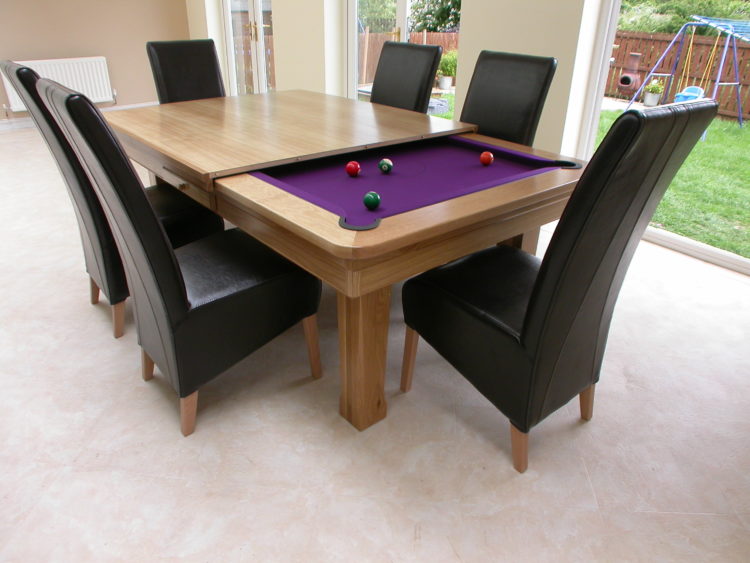 With a sleek design, this pool table dining table can look amazing in your formal dining room.
image via https://www.pinterest.com/source/metinvest.biz/
There's nothing better than being able to have the best of both worlds, and this pool table dining table offers just that.
image via 
www.fusiontables.com
Sometimes simplicity is key. This table's minimalist design allows it to blend in easily with any type of design.
image via http://blattbilliards.com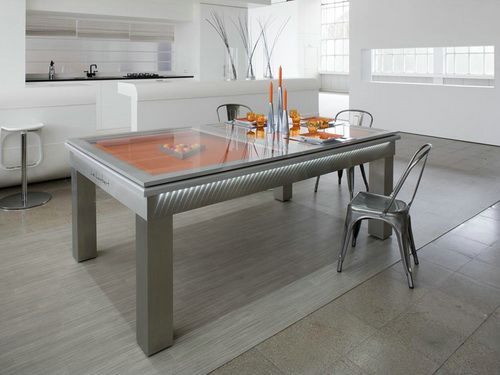 If you're looking for a more elegant look, this glass top pool table dining table has a lavish design that is sure to turn a few heads.
image via https://www.pinterest.com/pooltablesideaz
Some people may assume that pool table dining tables will have a bulky and unattractive design, but that simply isn't the case. These tables can come in a wide variety, including sleek designs like this one.
image via https://www.tribilliards.com/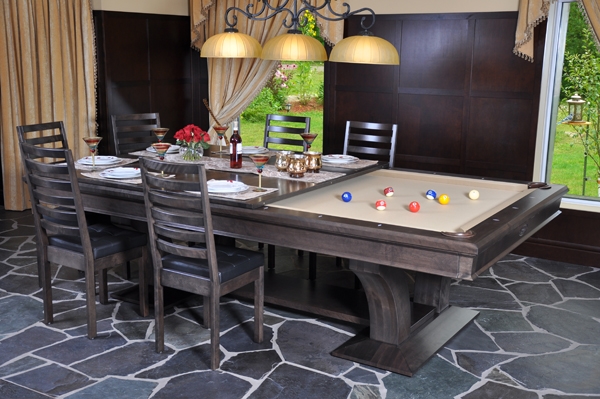 If you love a good game of pool, what could be better than a little friendly competition after a good meal.
image via https://www.pinterest.com/source/canadabillard.com/
Multi-purpose furniture is a great way to make the most out of the space in your home.
image via archiexpo.com
image via sheknows.com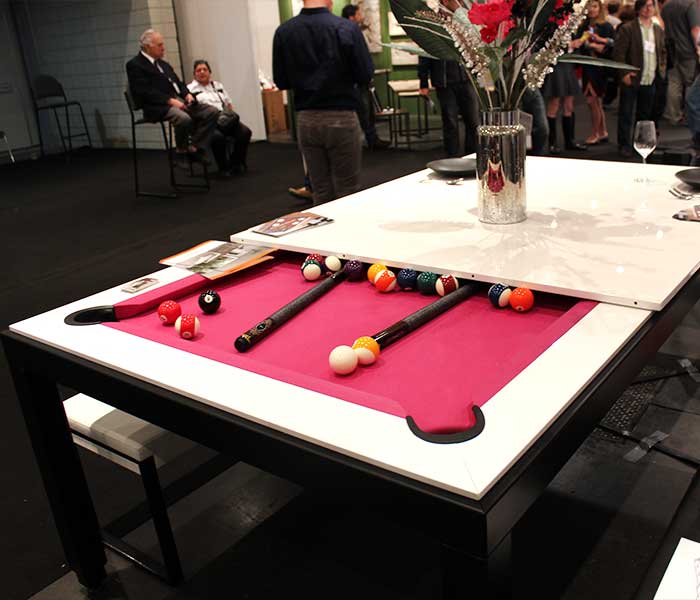 One of the great things about these tables is that they're fully functional as both pool tables and traditional dining tables.
image via wonderfuldiy.com
With a set up like this, your dining area will definitely be the talk of the town.
image via archiexpo.com
lead image via https://www.pinterest.com/blattbilliardny/