Kitchens and dining rooms are one of the last places where families still gather to spend time together. In addition to that, these spaces also bring loved ones together for holidays and other major events. So it's always nice to be able to host and entertain with ease. Buffets and sideboards can certainly help make serving food and drinks in your kitchen easier, especially when you have to accommodate several people at once. Plus, buffets and sideboards are also very stylish pieces of furniture that can give your kitchen or dining area a little extra appeal. With the holiday season coming up, now is a great time to start thinking about the perfect buffet or sideboard for you. Here are 10 buffets and sideboards for your kitchen.
With a beautiful modern design, this awesome dining buffet offers plenty of storage options including a place to hold wine bottles.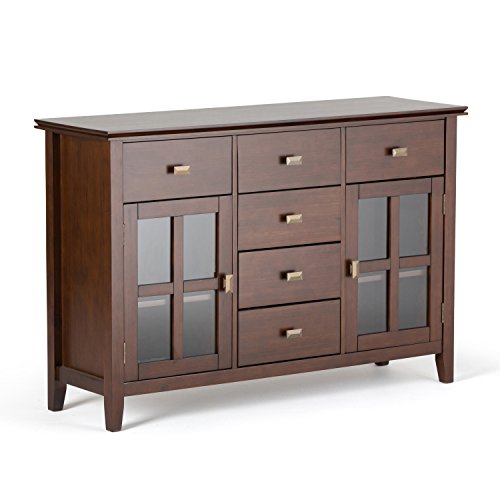 There's nothing quite like classic brown dining room furniture. This item will be the perfect addition to your dining room – not just for style purposes, but practical reasons as well.
Glass doors give this buffet a more sophisticated look that perfectly compliments the white design.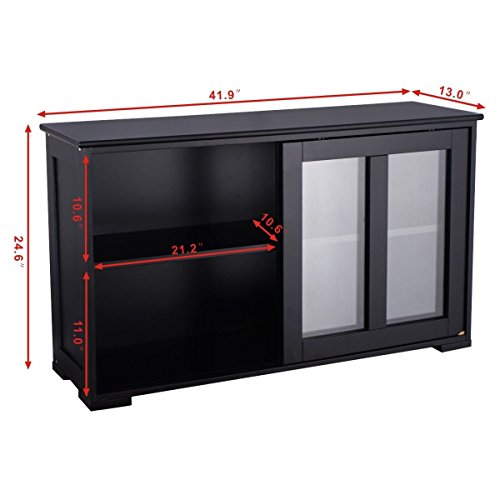 With Thanksgiving coming up in just a little over a month, it's nice to start thinking about how you're going to serve and present all of your food. This beautiful buffet can give you a place to put out all of your favorite pies and deserts while also adding some extra storage space.
Buffets and sideboards come in a wide variety of sizes and it's important to pick one that will work well with your space.
As the item's description states, "The Southport espresso dining buffet is not only an attractive addition to your dining space but it has ample storage and an open shelf for displaying your favorite china or cook books."
Simple yet beautiful, this sideboard can work well as a piece of indoor or outdoor furniture. Aside from giving you a place to serve your food, there is also a large shelf and two large cabinets.
For those working with a small amount of space, this buffet will be especially attractive. Although it's a little on the smaller side, it still has plenty of room for your basic serving needs.
In the world of dining room furniture, buffets and sideboards are often forgotten. However, they can be the perfect piece for your space.
Buffets and sideboards are great for extra storage, and this item comes with a lot of room for your belongings.
Lead  (Photo by Lars Niki/Getty Images for Woodbridge Wines)