If you love a good DIY project an you're looking for a new headboard, then you might want to consider bringing the vision to life yourself. A nice wood headboard can be a great addition to your bed, and can add a little bit of extra style to your bedroom. Although some people feel that wood headboards are only good for spaces that are going for the rustic look, that isn't the case. Wood is a very diverse material that can be painted and/or stained to fit any type of environment. No matter what your current design style is, you will find that a wood headboard can blend in well with your space. But why buy a headboard when you can make your own? A DIY project can be a great way to explore your creativity while also saving you money. If you've got a family, it can also be a great bonding experience for the entire house. Take a look at 10 of the best DIY wood headboard designs for your bed.
If you've got an old wooden door lying around, it might have the potential to make a great headboard. With a little sanding and re-finishing your door could be transformed into something new.
image via http://casualhomefurnishings.com
If square headboards aren't your thing, you might want to consider a curved design like this beautiful reclaimed wood headboard.
image via remodelaholic.com
Some people prefer to large and ornate headboards while others prefer something a bit more simple. This headboard is proof that sometimes keeping is simple is the way to go.
image via architectureartdesigns.com
Do you prefer darker woods? This dark wood headboard is sleep and simple – making it perfect for this bedroom.
image via bobvila.com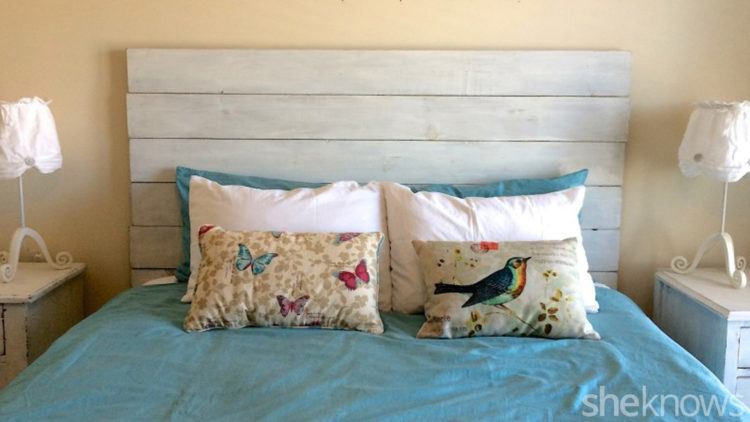 Wood headboards are also great for people going for a nice beach themed bedroom.
image via sheknows.com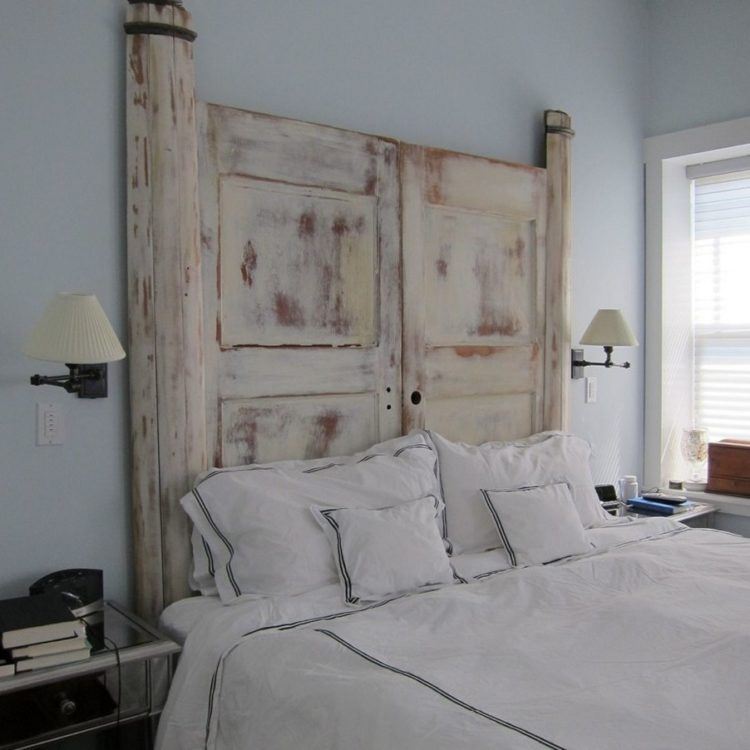 This large headboard is yet another example of how great an old door can look when it is transformed into a beautiful headboard.
image via casualhomefurnishings.com
Having a wood headboard doesn't mean that you can't have color as well. This awesome design includes a windowpane-like design that leaves space for colored squares.
image via hometreeatlas.com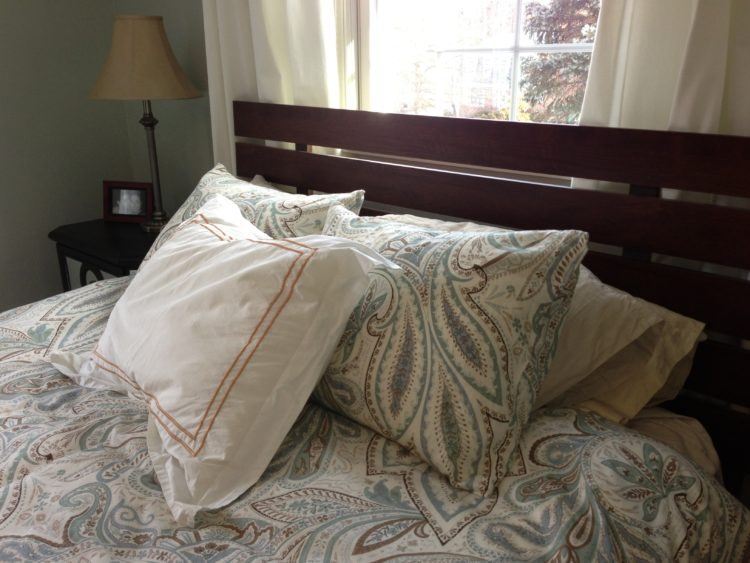 A basic set up including horizontal wood boards give this headboard a timeless appeal that allows it to be perfect for any space.
image via pinsdaddy.com
This unique round wood headboard is sure to turn more than a few heads.
image via hometalk.com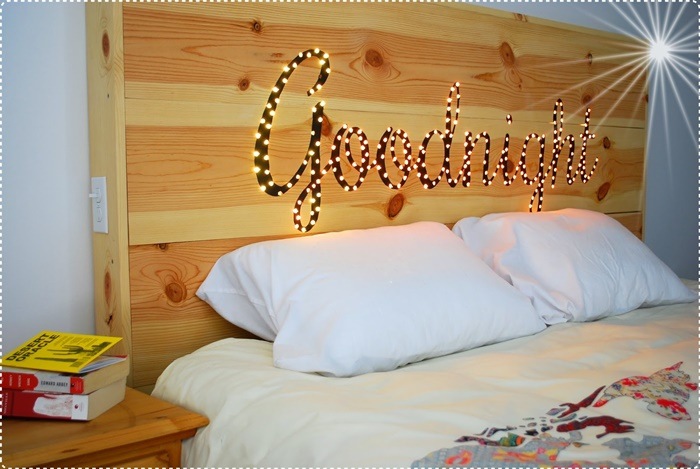 Why not add a little glitz and glamour to your headboard? This lit 'goodnight' display certainly sets this amazing headboard apart from the rest.
image via thehomesteadsurvival.com
lead image via diynetwork.com