If you love entertaining guests in your home, then a home bar is probably the perfect fit for your home. Home bars are great places to socialize and hang out, and they can also make your home look a little more stylish. But when it comes to home bar ideas, what type of look should you be going for? The good news is that there's really no right or wrong answer. While some bars feature a more classic look, there's nothing like the sleek appeal of a more modern design. Whether you're thinking of updating your current home bar, or planning on having a new one installed, these home bar ideas will definitely help you see some of the possibilities. Take a look at 10 beautifully modern home bar ideas you'll love.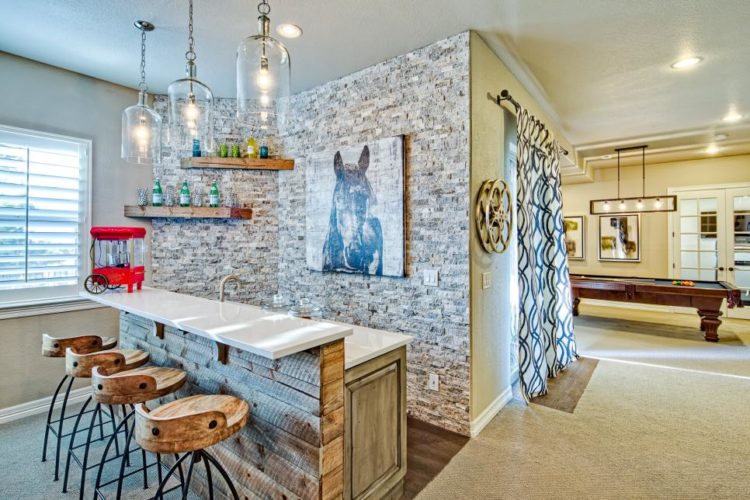 Although it's a part of a much larger space, this  beautiful modern home bar truly has its own identity.
image via hgtv.com
When it comes to home bar ideas, hanging lamps can be the perfect light fixture for your bar. Not only are these lamps stylish, but they also get the job done.
image via houzz.com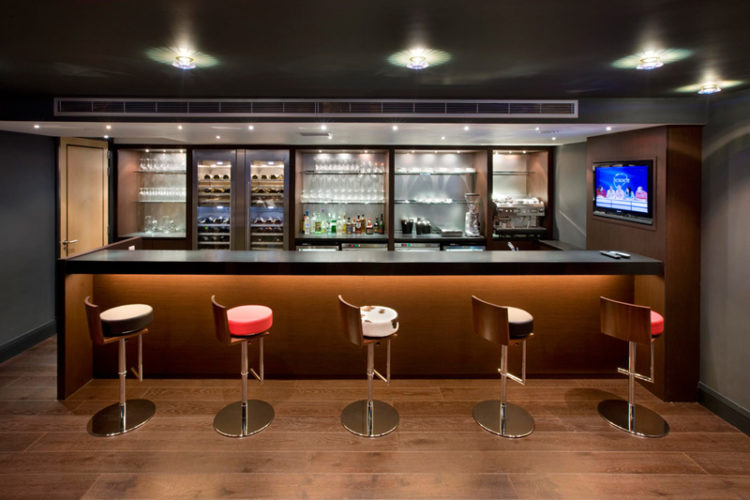 A sleek design and plenty of storage space for your favorite drinks makes this home bar the perfect place to unwind with your friends and family.
image via home-designing.com
While some home bar ideas are flashy and over the top, this one takes a different approach. With a simple this home bar is casual and quaint.
image via designingidea.com
Featuring a nautical theme, this harm bar utilizes lots of wood to create a very sturdy design.
image via maskeraide.us
Who needs to spend all night bar hoping at all of the local spots when you can have your very own bar right at home.
image via syrupdenver.com
Accessories and furniture are definitely things to keep in mind when coming up with home bar ideas. Instead of traditional stools, you may want to consider high top chairs.
image via 
brokensilence.us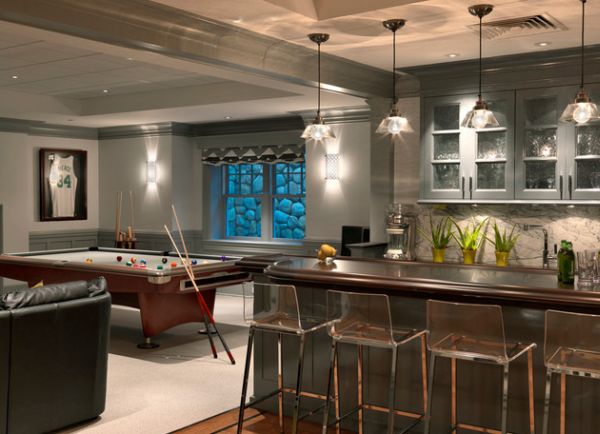 Storage space is definitely important for your home bar. You'll want to make sure you have space for your favorite bottles and any glasses that you may want to use.
image via architectureartdesigns.com
Why not think outside of the box a little? This home bar features an incredibly unique modern design that is sure to turn a few heads.
image via homebardesigns.net
A dark and calming color scheme gives this home bar a lounge-type vibe that will definitely put you at ease.
image via decoist.com
lead image via freshome.com