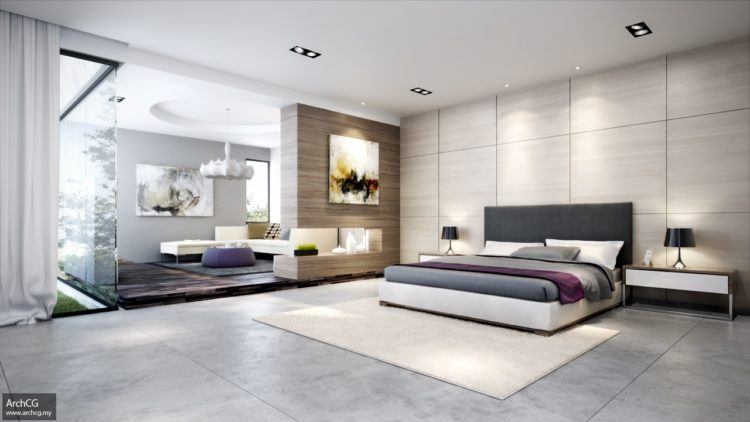 When it comes to interior design, most people like their spaces to be up to date with the latest styles. Although there are some classic elements that are always appreciated, there's nothing like a beautiful contemporary space. With that being said, modern bedroom designs are very popular and it's easy to see why. Full of sleek pieces of furniture and cool light fixtures, adding a modern touch to your bedroom can really make your space more comfortable and attractive. If you're looking for a way to make your bedroom look and feel a little more modern, these suggestions can definitely help. Here are 10 of the most beautiful modern bedroom design ideas.
This beautiful wooden platform bed features a large and unique frame that definitely steals the show in this minimalist bedroom.
image via houseome.com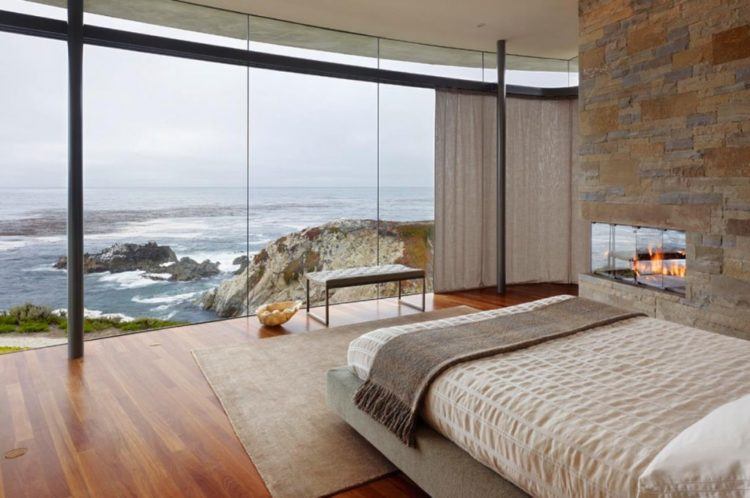 We all want our spaces to look nice and new, but the reality is completely remodeling a room isn't always an option. However, keep in mind that just borrowing a few modern elements may be all you need.
image via amara.com
This modern bedroom makes great use of wood and light color to help make the space feel bright and open.
image via homebnc.com
If you're looking for the right light fixture option for your bedroom, hanging lamps are a great option to make your bedroom look more modern.
image via 88designbox.com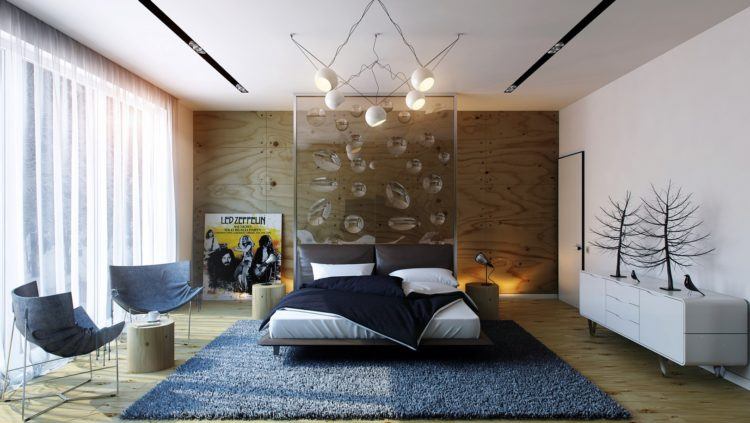 This spacious modern bedroom has a cool and artistic design that is sure to grab people's attention.
image via locationdesign.net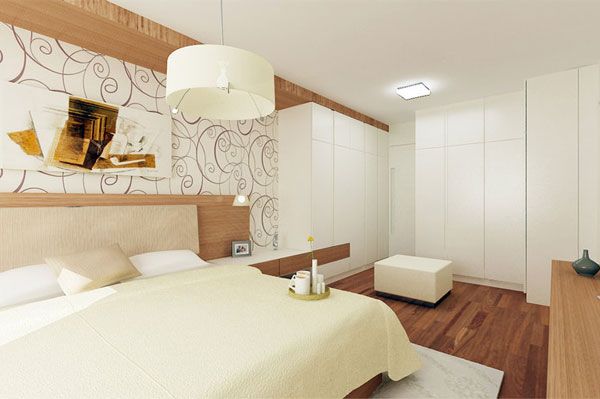 Flooring is also something to think about when it comes to your bedroom. Hardwood or laminate wood flooring are very popular options for modern spaces.
image via freshome.com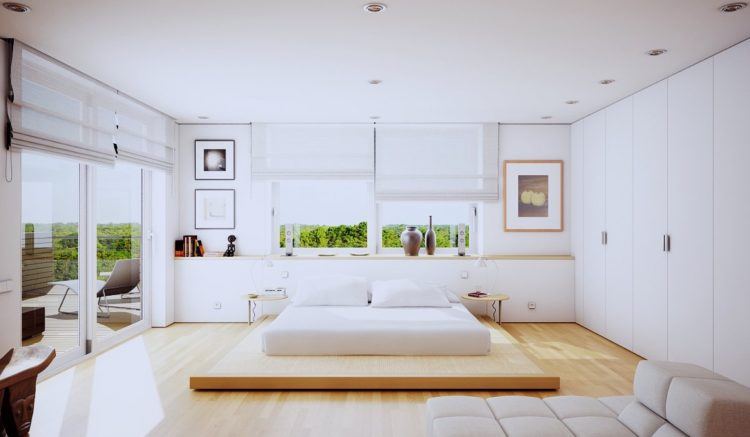 Natural light is an important element of any space and it can really change the overall mood of your bedroom.
image via shaaya.ir
Boasting a cool modern bed, this bedroom utilizes a very calming color scheme.
image via indogate.com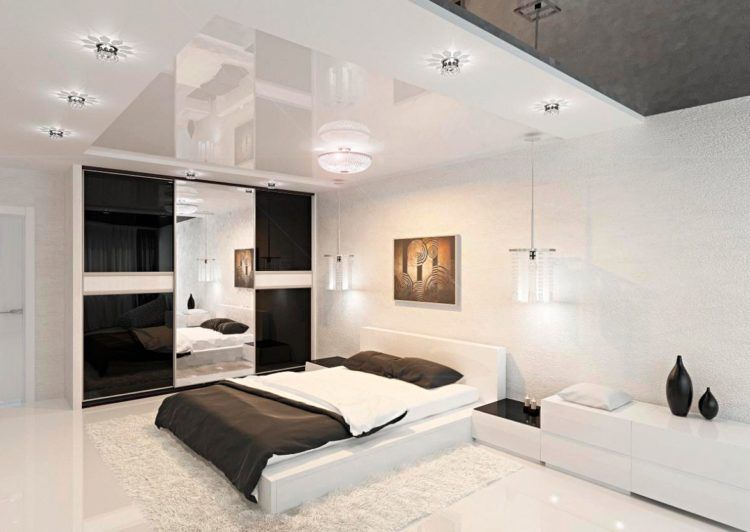 Even in a modern bedroom, a classic black and white color scheme is still beautiful.
image via http://images.myfirewall.org
With a simple and elegant design, this modern bedroom shows how contemporary style can also be classy.
image via http://www.decorrosion.com
lead image via home-designing.com