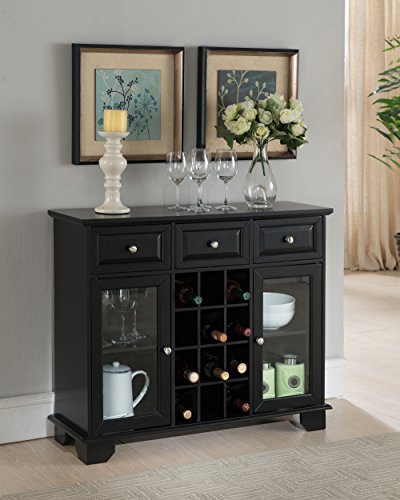 If you're a wine drinker, you know just how important wine storage is. Having a place to put your bottles is a must, and there are lots of great options out there. Think about it, if you're willing to spend lots of money on wine, it only makes sense to make sure that the bottles have a safe place to stay. One of the best, especially for people who have bottles they'd like to show off, is a wine cabinet. These cabinets were designed to hold wine bottles and glasses, and they often have glass doors so that your collection can be seen. Here are 10 wine cabinets to hold your best bottles.
Also featuring a rack for your glasses (holds 8-12), this wine cabinet has plenty of room to hold up to 20 bottles.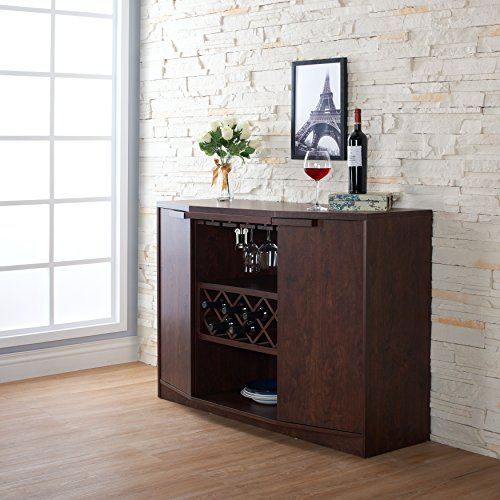 This beautiful wine cabinet can be an excellent addition to a formal dining room. Not only can this item hold your wine bottles, but it can also be used to store other items.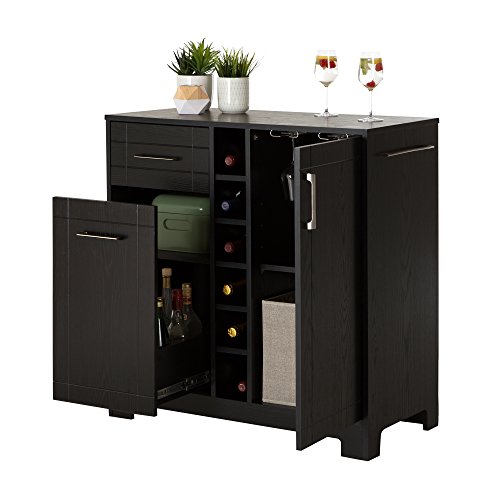 With a modern and elegant design, this wine cabinet has room to store wine bottles, glasses, and other items and accessories.
This stunning wine cabinet is large and spacious. Not only is it a great place to store your wine and bottles, but it's a beautiful piece of furniture in itself.
If you're looking for a wine cabinet that is simple but still stylish, this lovely wooden item could be perfect for you.
Capable of holding up to 26 bottles of wine, this lovely wooden wine cabinet has a sturdy design that is simple yet fully functional.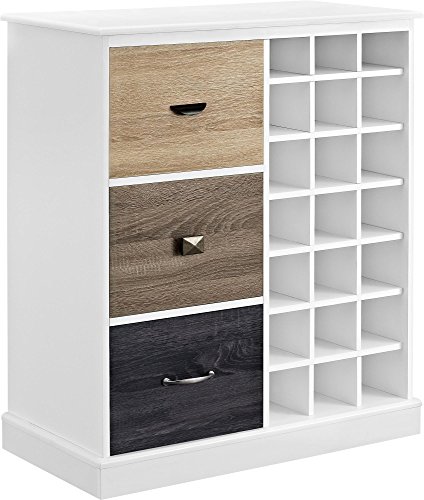 Who says wine cabinets can't be fun to look at? This cabinet has a somewhat colorful design boasting three spacious drawers as well as lots of room for wine bottles.
Mirrored furniture can be a great addition to any room in your home, and this mirrored wine cabinet is certainly no exception. Designed to turn heads, this wine cabinet also has lots of storage space.
This beautiful distressed gray wine cabinet has a rustic look that can easily blend in with your existing design.
Two beautiful window panes allow this wine cabinet to let your favorite bottles and glasses be easily viewable by guests who enter your home.