On the Forbes.com, list of real estate areas to watch, Charleston, SC is the second hottest market to watch. This is due to employment opportunities, the wonderful weather, and many things to see and do. Millenials are flocking to South Carolina, not just for a vacation, but to also start their careers and buy their first home. The upturn that began around 2014 has thrived to the point where there may be a shortage of more desirable properties to meet the demand.
Prices are definitely on an uptick, and although there are still many affordable family homes to be had, there are some luxury properties that can make folks who dream of living the luxury South Carolina lifestyle green with envy. In addition, savvy developers can find properties to flip to meet the increasing property demand.
Here are some fabulous properties currently on the market that will be no doubt shortly snapped up by those who want some of the very best South Carolina has to offer.
1. Riverfront Condo
If you want the best of outdoor views, without a yard to tend, this luxury condo unit in Charleston at 5018 Old Bridgeview Lane in the West Ashley area features views of sailboat masts and cityscapes, with the Bristol Marina House located directly below. This condo has three bedrooms, three full baths, and a fireplace for those chilly winter nights. It also has an attached parking garage. The list price is $1,000,000.
http://www.trulia.com/property/3238406952-5018-Old-Bridgeview-Ln-Charleston-SC-29403
2. Developer Dream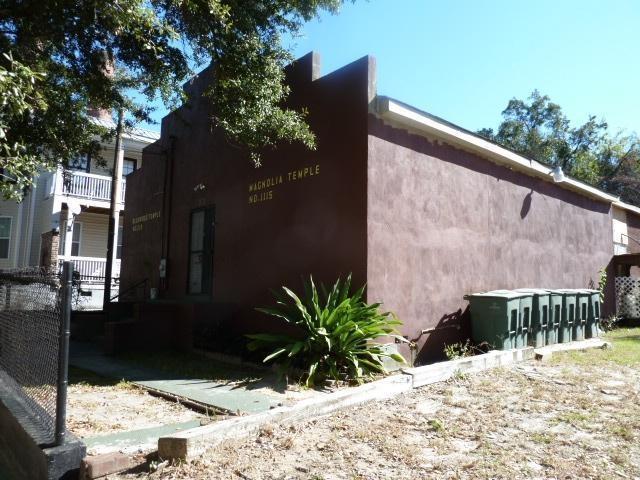 Another scenic locale of Charleston is the Cannonborough area, where these combined lots that includes both 33 and 37 Cooper Street can be turned into 6 separate homes to sell or rent. It has a building on it, however, the ad says that it's the downtown property itself that is the attraction, as it is close to Meeting Street and the Arthur Ravenel Bridge to Mount Pleasant. The list price is $1,000,000. Although the listing says that it is located in a high crime area, there are some community efforts to revitalize the once thriving downtown area.
http://www.trulia.com/property/3172330214-33-Cooper-St-Charleston-SC-29403
3. Single Family Colonial Style Majestic Home
If you've ever wanted to live in a house with stately southern charm, this home on 470 Anderson Pond Road in Aiken is going for just $1,100,000. Designed by famous South Carolina architect Bill Smith, this grand 4,672 sqft home is situated on a sprawling 9.6-acre lot. It has 4 Bedrooms plus 3 full and 2 partial baths. With a fireplace, deck, and central air conditioning, the lucky purchaser of this home will be able to live in style all year long.
http://www.trulia.com/property/3195134403-470-Anderson-Pond-Rd-Aiken-SC-29803
4. Equestrian's Delight
If you love horses and need plenty of room for them to run, this amazing 68 acre estate, on 4230 Wagener Road in Aiken, has 6 Classic Equine stalls with waterers, 2 groom/wash stalls, an outdoor wash stall, plus heat and air conditioning to keep the horses comfy. The residence is a lovely 2brm/2ba Tuscan-style home with stone beam accents. There's even a patio with outdoor cooktop for entertaining and a guest cottage for visitors. At $1,390,000, its a horse lover's dream estate.
http://www.trulia.com/property/3164098393-4230-Wagener-Rd-Aiken-SC-29805
5. Myrtle Beach Resort
Myrtle Beach has always been a vacation destination and if you buy this ocean-view two-story penthouse condo, you can live this lifestyle year round for just $975,000. The address is 1225 Sand Dunes Resorts, and this ultra chic condo unit has 3 bedrooms and 3 full and 1 partial bathroom, so there's plenty of room to put on your bathing suit.
http://www.trulia.com/property/3240944060-1225-Sand-Dunes-Resorts-Myrtle-Beach-SC-29577
6. Myrtle Beach Single Family Splendor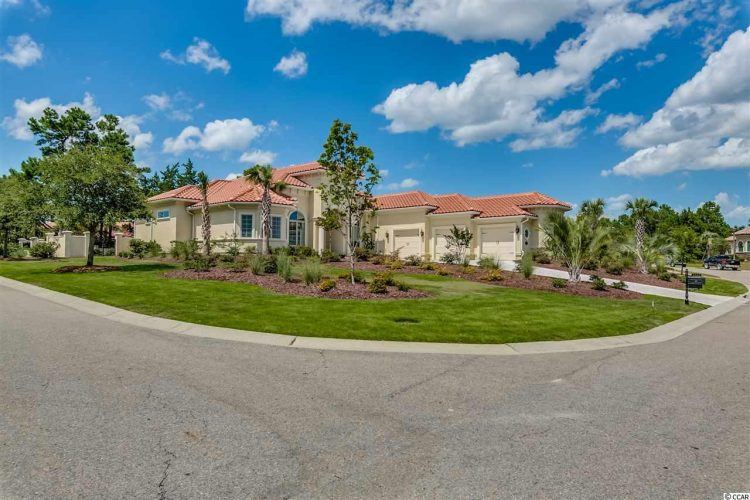 The ad says this home is not for everyone, and that it's not the cheapest place in the area; however, the quality of this home on 1545 Pachino Drive is worth the $995,000 price. The home has 3 bedrooms, 3 baths, and a large powder room. Located in the Grand Dunes area, this property is brand new on a corner lot and move in ready. This exclusive community has no through traffic, and the district has excellent schools.
http://www.trulia.com/property/3055325954-1545-Pachino-Dr-Myrtle-Beach-SC-29579
7. Hilton Head Heaven
What better address than 4 Beachside Drive when you can buy this 4 Bedroom 4 full Bathroom home for just $1,098,000! With on-site pool and tennis, this home is a short walk to the beach and South Beach Marina, shops and restaurants . If anyone is looking for a retirement home, this is a great start.
http://www.trulia.com/property/3195615921-4-Beachside-Dr-Hilton-Head-Island-SC-29928
8. Another Hilton Head Beauty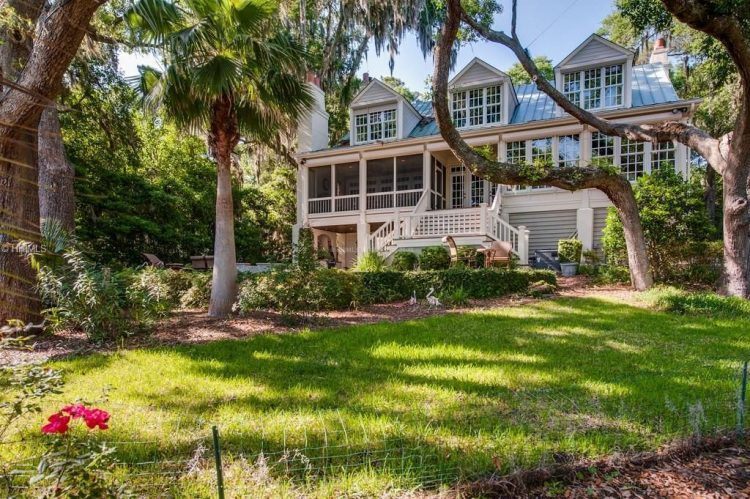 This single family home on 18 Millwright Drive, is constructed in Windmill Harbour's architectural style and has plenty of room inside and out. With 4 beds 5 baths and 4,355 sqft on one-half acre, this scenic property is listed at $1,100,000.
9. Sprawling Historic Beauty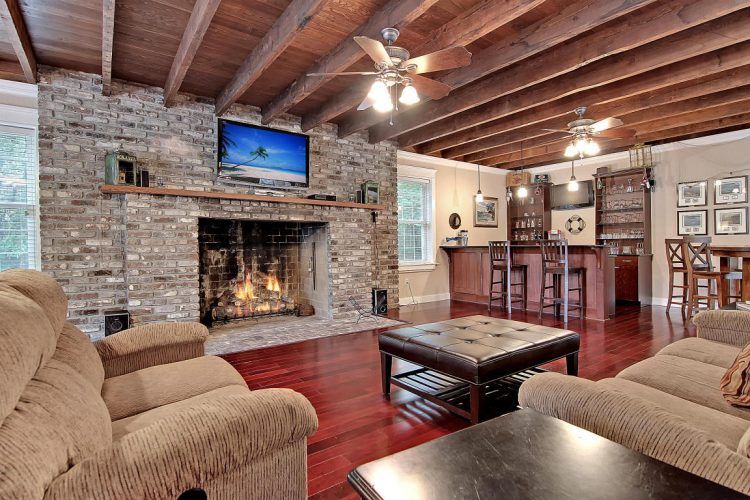 This . 6,025 sqft, single family home has 8 bedrooms and 5 full baths, and is located on 675 Fort Sumter Drive, in Charleston. Details of this luxurious home include a gorgeous wood beamed ceiling, a massive brick gas fireplace and a bar for entertaining. It's going for $949,000. It's a place you will definitely want to show off to your guests.
http://www.trulia.com/property/3194513773-675-Fort-Sumter-Dr-Charleston-SC-29412
10. Charleston Comfort
Who wouldn't want to live in the oldest home in a historic city? This home was built in 1688 and is known as the Charleston Pink House, this historic home is America's second oldest masonry residence and Charleston's oldest residence. Listed for just a shade under a million at $995,000, you could make your address 17 Chalmers Street, Charleston, or turn it into a tourist attraction. According to the listing, the Charleston Pink House has been used as a residence, an art gallery , attorney's office, and a pub throughout the centuries. It has been renovated, however, it's loveliest features, such as the Loutrel Briggs walled garden and historic features of the home have been tended and preserved. It has one bedroom and one and a half baths and is made from pink Bermuda stone.
http://www.trulia.com/property/3106871527-17-Chalmers-St-Charleston-SC-29401