Relocating is a big decision. Not only is moving physically draining, but it can also be an emotional rollercoaster as well. It's important to pick a place where you can be comfortable and happy. Although the list of places to choose from is incredibly long, Raleigh NC should be at the top. This southern city is full of all of the charm you'd expect, as well as plenty of modern touches that make the city fun and exciting. If you're looking for the best of both worlds, Raleigh is the perfect choice. Whether you're young and single, or part of a growing family, Raleigh has something to offer you. There are lots of reasons why Raleigh is a great place to live, but we've narrowed it down to the top 5. Keep reading to see the top 5 reasons you should move to Raleigh NC.
Close-Knit Community
Raleigh may be a city, but it still has that small town feel. If you're looking to experience the feeling of community, Raleigh is the place to be. According to several reports, making friends in Raleigh is very easy – something that isn't usually true of cities. You can feel comfortable that you'll get to know a good number of people around you, but you won't have to feel like the entire city will be in your business.
image via www.thegreenscentennial.com
Great Place To Find A Job
If you're also planning on getting a new job after your move, you'll be happy to know that Raleigh is a good place to get a job. The city's job market is booming, and Glassdoor has ranked the area the best place to find a job.
 (Photo by Spencer Platt/Getty Images)
Lots Of Outdoor Entertainment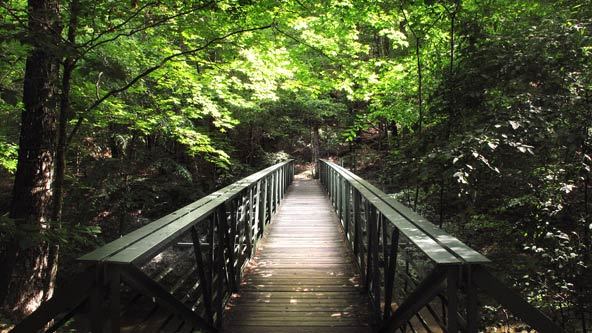 If you move to Raleigh, you'll definitely want to take advantage of the beautiful weather. The city is full of lots of beautiful parks that are open to the public. So, whether you want to go for a run, or just sit outside and enjoy a good book, Raleigh has plenty of places to do just that.
image via https://www.pinterest.com/AOLdotcom/
Affordable Cost Of Living
Who doesn't love to save money? The good news is that Raleigh is all about it. The city's cost of living is lower than the national average, and there are lots of great apartment communities to choose from. For those who would rather buy instead of rent, the homes for sale in Raleigh are among the most affordable in the United States.
(Photo Illustration by Alex Wong/Getty Images)
Raleigh Is Good For Your Health
Okay, before you get all excited, let me just say this: moving to Raleigh doesn't mean that you'll automatically be happier and healthier. Men's Health ranked Raleigh as one of the best cities for men who want to stay "fit and healthy." What could be better than that?!
(Photo by Scott Halleran/Getty Images)
lead image via cnn.com