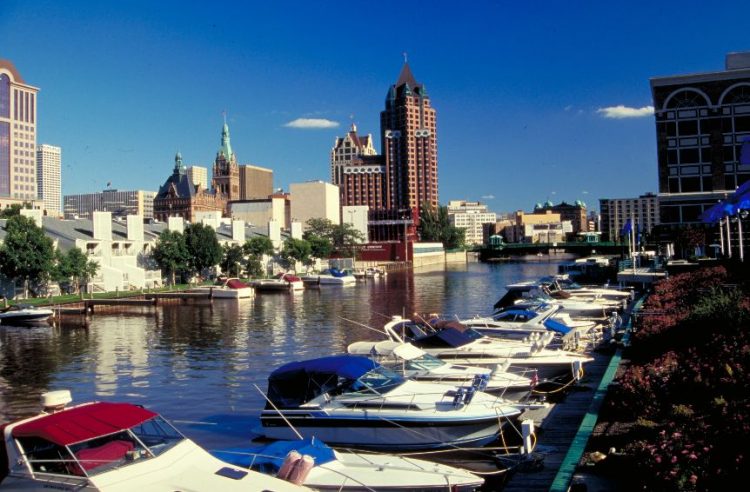 Milwaukee, Wisconsin is known for its population that has a love for cheese, beer, the Green Bay Packers, and super bargains. To find deals on all manners of things, from cars to memorabilia and clothing, the folks of Milwaukee often head online, particularly to Craigslist. It's especially popular for finding rental homes and apartments in the area that are less expensive than the average.
While most of the apartments listed on Craigslist Milwaukee are nothing out of the ordinary, a surprising number are notable not for their price, but their size. If you're willing to live in cramped quarters to save a buck, you can find apartments so small that they rival the tiny units frequently rented out in San Francisco and New York City. It's amazing to see how building owners and tenants manage to make small spaces work, but some of these places are near the point of being ridiculous.
Here are five of the tiniest apartments that you'll find on Craigslist Milwaukee.
1. A unit that stretches the meaning of "studio"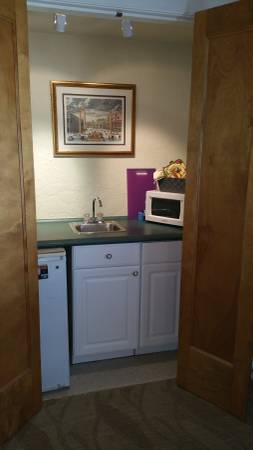 Studio apartments usually refer to living spaces were everything is arranged so that it's essentially a one-room home: the kitchen, living room, bedroom, and dining areas are all combined into one. If you're lucky, you can find a smartly designed studio that's affordable and moderately attractive. However, this unit on Craigslist Milwaukee isn't a studio so much as it's a tiny, cramped space that gets how to maximize space terribly wrong.
It looks as if the "kitchen" area was shoved into what used to be a utility closet, and it only has a tiny sink, very small microwave, and a dorm-sized mini fridge. No stove to speak of, and no counter space for your coffee maker and standard appliances. There's a seating area inside of the studio that's not even a yard from the bed, and whoever put this room together somehow thought it was a good idea to cram a desk into the space.
And, let's be honest, there's not technically a walk-in closet in here as the ad claims — the entire space is smaller than some true walk-in closets. On the plus side, at least the unit has a good location near downtown, air conditioning, and free internet service.
Rent per month: $995
https://milwaukee.craigslist.org/apa/5714924089.html
2. Truthfully tiny on the Southside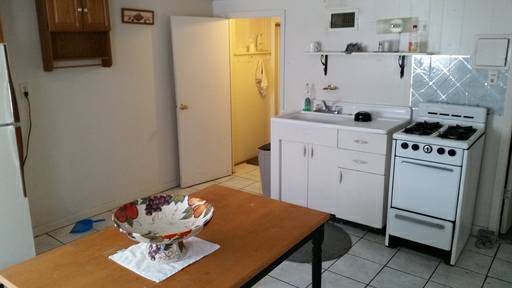 This is an example of a small one bedroom pad that makes sense, even if it's not big on comfort. Things are laid out in a functional way, and the kitchen — though teeny with compact appliances and virtually no counter space — is workable. All utilities are included in the rent, and at $500 a month it's not a horrible deal.
If one was willing to become a minimalist or a master of organization, they could make a nice little home in this unit. Another plus is that the Craigslist Milwaukee ad where the apartment is listed is completely honest. Rather than using cute terms such as "cozy", it states up front that the apartment is small.
Rent per month: $500
https://milwaukee.craigslist.org/apa/5717976676.html
3. The new definition of "spacious"
Either the person who took the photos of this Craigslist Milwaukee rental listing needs a better angle, or they don't actually know the definition of spacious. An apartment with a minuscule bathroom and a kitchen where the fridge and stove touch due to lack of space is not spacious.
This is a case that won't really be helped by new carpeting and paint, as it's still a very small apartment that's not laid out efficiently and needs some serious updates to maximize space. However, at less than $500 per month, one can't complain too much.
Rent per month: $495
https://milwaukee.craigslist.org/apa/5731923802.html
4. An apartment that's vintage, if not awesome
The "beautiful hardwood floors" boasted about in this posting can barely be seen because of how crowded it is. Let's start with the few positives: it's fairly cheap, is in a decent location, and heat is included in the rent.
Now for the not so great things about this unit. You have to pay extra for parking, the apartment itself is overpriced, the bedroom is so small that the door will hit your bed when opened unless you have a twin or full sized mattress, and the kitchen is less than a yard from the living room. Speaking of the kitchen, anyone who cooks everyday might as well forget about this rental, as you'd go crazy from frustration trying to make a meal in such an inefficient space.
The person who posted this ad also loses points for claiming the apartment is "very spacious" when it's obviously not — would a person with a "very spacious" home have to store their shoes right next to the refrigerator because they lacked a closet? Would a "very spacious" apartment have a junior sized stove that can barely hold a half-sheet baking pan? Of course not.
Rent per month: $625
https://milwaukee.craigslist.org/apa/5698303819.html
5. Quaint and tiny living.
Some areas of this apartment on Craigslist Milwaukee resemble a dorm room, while others just look a bit outdated. Also, what's with the carpeted niche in the bedroom? Was it a closet that got gutted, or was the space simply not thoughtfully planned? In any case, this apartment isn't totally unworkable, but you'd have to get creative to live comfortably here. Forget about bringing along a huge wardrobe, and don't even think for a second that you can collect or hoard anything and store it in this space.
There is a full sized tub and shower combo in the bathroom, but the sink looks like one you'd find in a public bathroom, and the wall of drawers doesn't provide much functional storage space. There's also the matter of the kitchen to consider. While the ad states the unit comes with kitchen appliances, none are seen. For that matter, there's just a few cabinets, a single sink, and less than three feet of counter space in the tiny kitchen area. Perhaps whoever rents this apartment will get lucky and find themselves will new appliances upon move in — one can only hope so.
Rent per month: $525