After years of dominating the world of kitchen decor, it looks like the backsplash is about to lose its footing to something that many feel is much more attractive: tiled walls. Although tile has long been a go-to material for kitchen floors, it's finally spreading its wings and taking over the rest of the room. For people who have never been a fan of the backsplash idea, this is great news, and opens up a world of possibilities for your kitchen design. With that being said, these tiled wall designs are adding a nice — and eye-catching — touch to kitchens all over the world. While tile tends to be a little limited when it comes to color selection, if you're feeling creative, you can hand paint the tiles yourself before installing them. If you're feeling even more creative, you can play with the size of your tiles, although brick sized tiles seem to be the most common choice. However, if the extra work really isn't your thing, a nice solid white (or black) will really give your kitchen an entirely different look. Fortunately, tile is one of the few materials that can be plain without being boring.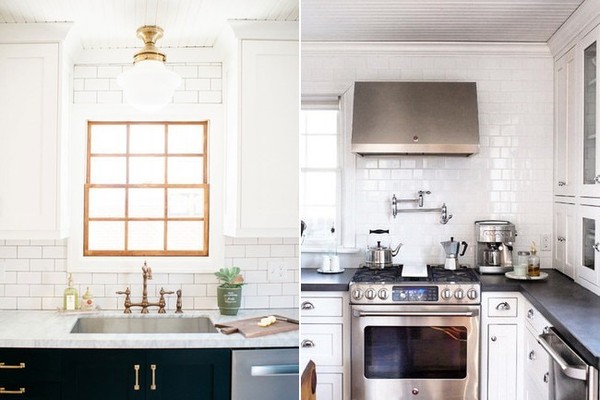 Another pro to using tile, besides the fact that it can be very inexpensive, is that it is known for its durability, and is also easy to clean. Soap, water, and a rag can usually do the trick when it comes to keeping tile looking good. If you spend a lot of time in the kitchen and often find yourself making a mess, but don't like to clean – this could be the perfect material to keep your kitchen looking classy and neat.  After all, if there's one thing that most people can't stand, it's a messy kitchen.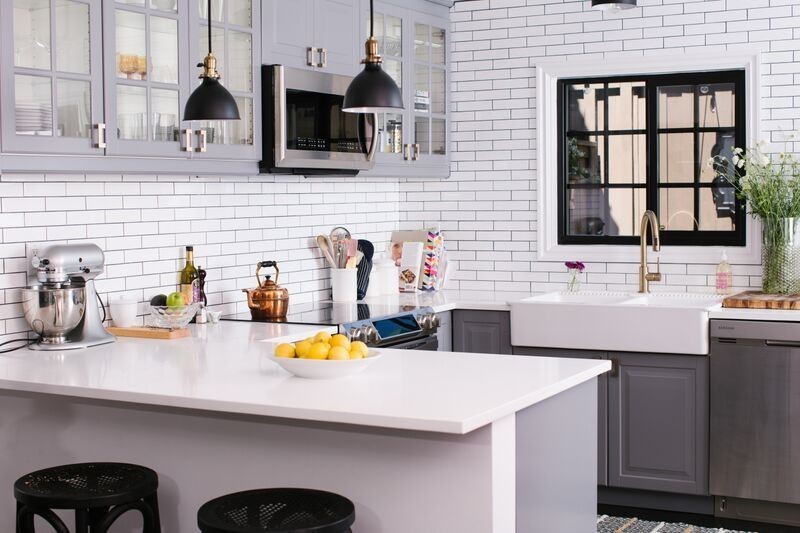 If you really find yourself falling in love with the idea of tiled kitchen walls, the good news is that you don't have to limit yourself to the space that is usually designated for a backsplash. If you wanted to tile the walls in your entire kitchen, that's fine too. But no matter what you decide, it goes without saying that tiling your kitchen walls can be a great way to give your kitchen an entirely fresh and modern look.
images via lonny.com