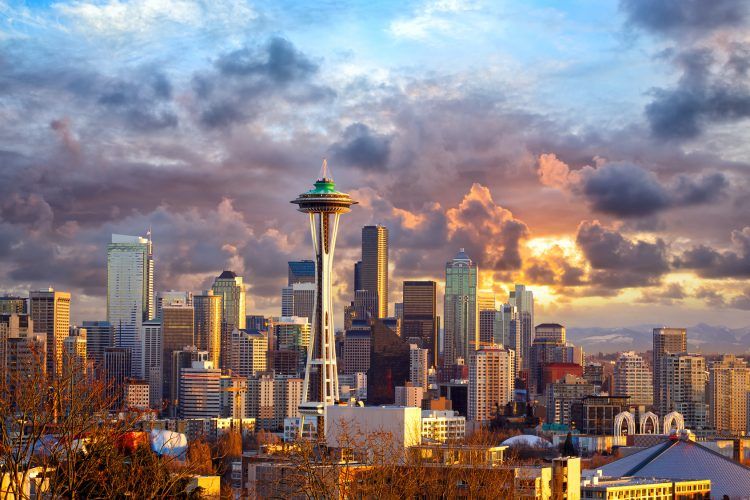 Seattle is the most beautiful city in the Pacific Northwest. It is a popular spot for fine dining, premiere hotel and resort accommodations and a myriad of entertainment selections. Whether you're going to catch a Mariners or Seahawks game, or perhaps in town for one of the many concerts or stage shows that are offered, you'll find plenty to do in Seattle. Another reason why Seattle is so popular is that it is a gateway to a variety of other activities and hot spots outside of the city.
It is easy to plan a trip that begins in Seattle, takes you to Alaska or Canada and return to luxury accommodations in the heart of the city. When you're in Seattle on an unlimited budget, the sky is the limit for the fun and recreation that you will find.
Here are ten things to do in Seattle on an unlimited budget.
1. Four Seasons Hotel 5 day stay in the Elliott Bay Accessible Suite.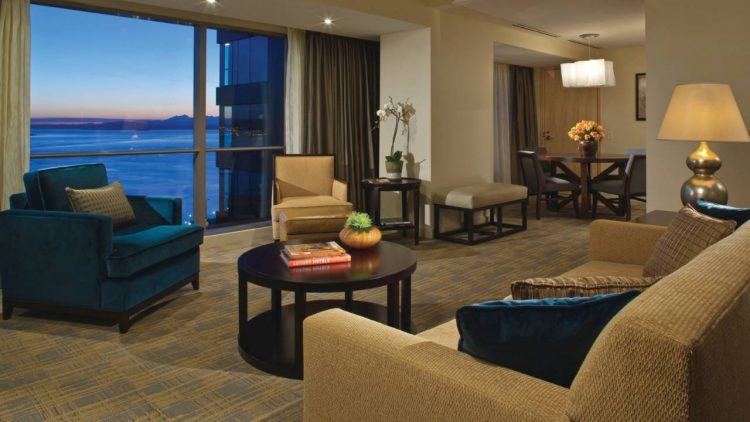 The room comes with full amenities and luxury accommodations. The cost is $2,369 per night for a grand total of $13,702.80 for a five night package. This room provides one of the most comfortable home bases for seeing the sights in Seattle. When planning to visit Seattle with an unlimited budget, this is one of the better places to stay in between your other excursions. It's also a great idea if you're in Seattle for heavy duty shopping or just seeing the sights.
http://www.fourseasons.com/seattle/accommodations/suites/deluxe_elliott_bay_suite/
2. Willows Lodge Spa Romantic Getaway – 7 nights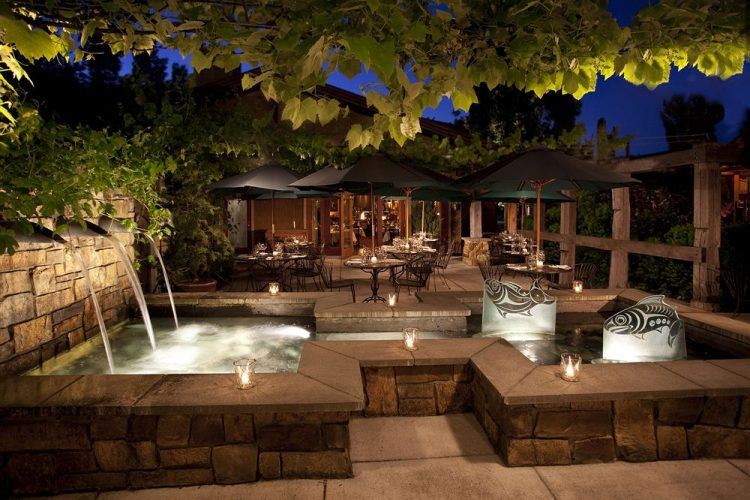 Whether you're looking for a couples' retreat for relaxation or a girlfriends' weekend, Willows lodge offers an amazing Spa package. Relaxation for body, mind and spirit with a 60 minute couples massage for a full hour of getting out the knots and easing tension throughout all of the major muscles in your body. Follow this with a drawn lavender bath for a calming and soothing aromatherapy experience. This package
It's a mini-vacation for your mind, body and spirit. Enjoy dining at our award-winning Barking Frog restaurant offering the freshest ingredients of the season. Then soothe your soul as you unwind with a relaxing couples massage before retiring to the privacy of your own soaking tub and a specially drawn lavender bath. The 3 day spa getaway will cost approximately $2,100.00. Stay three more nights and enjoy the couples' romantic getaway package for an additional $2,200.00.
Dinner vouchers are included so your meals are provided for nearly a week's vacation filled with relaxation and a time to reconnect with one another. Plan on spending another night to round out your perfect week's vacation with the Sip, Savor & Sleep Package. You'll get to enjoy the world class accommodations of the resort with complimentary glasses of Sommelier-selected wine in Fireside Cellars. You'll also have a $200 dining credit at the Barking Frog restaurant located in the resort. This luxury package can be yours for approximately $5,000 with fees and taxes.
3. Private 3 day yacht cruise from Seattle to Port Townsend
Sail up North Puget sound from Seattle, and experience the expansive beauty of the open sea with extraordinary views of the Olympic and Cascade Mountains. Watch a wide variety of sea-life including aquatic birds, sea-lions and porpoise. In the afternoon, arrive at the resort at Port Ludlow where to check in for the night and catch a round of golf, rent kayaks, or hike to Ludlow Falls. There are also options for fine dining at the resort.
The next morning, on to Port Townsend–passing by Mats Mats Bay, and Marrowstone Island arriving in Port Townsend around noon. Experience the quaint shops in a city that has retained its charm from over 100 years ago. The cost of this cruise does not include shoreside lodging or meals. Customized trips with extended stays are available.
The cost for two to take this three day private yacht cruise is approximately $2600 with fees and taxes. Onshore lodging, dining and resort activities will cost an additional $2500 for a total of $5100 for the entire excursion
4. Suncadia Resort Golf and Spa getaway 5 days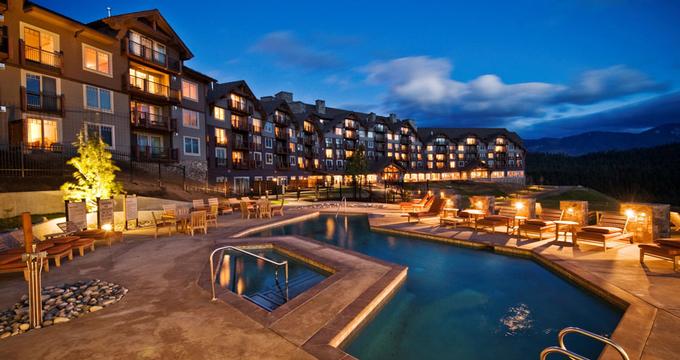 If you're into luxury accommodations and enjoy playing a few rounds of golf, then relaxing with an afternoon spa treatment and fine dining in the evening, this is the place that you'll want to be. For right around $6,000 you and your partner can enjoy all of the activities that this fine upscale resort has to offer.
http://www.suncadiaresort.com/
5. Plan a family reunion at West Beach Resort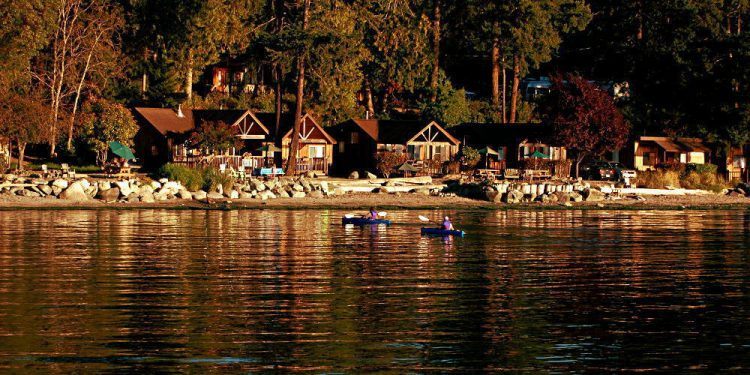 A three day family reunion will cost approximately $5,000 for reserving the beach front event area. This resort is just a drive away from Seattle in Scenic Orcas Island. The area includes a grassy beachfront event site that faces due west with prime walking to a sand and pebble beach for oceanside fun and group activities. For just a couple of thousand more, you can reserve the entire area for family members who want to bring their RVs, tents or rent the cabin units that are available. The entire area can be yours for just under $10,000 when you factor in food and beverages.
http://www.webervations.com/magic-scripts/resbook.asp
6. Steelhead River charter fishing trip for two (from Seattle to Alaska)
Luxury fishing charger aboard the Viaggio and its crew. The steelhead charter includes food, snacks, fishing licenses, fishing and assistance, but does not include lodging which is also available for an additional fee. A trip for two will cost just under $5,000 for a trip for two.
http://viaggiocharters.com/plan-your-trip
7. Eight Day Luxury charter trip for four (from Seattle to Alaska)
The trip is customized to fit your preferences. Full crew service and pampering with all meals and activities included aboard this luxury yacht. A perfect getaway for families, couples or corporate adventures. The cost of this excursion is $34,700.00
8. Fly-in Fishing trip from Seattle to Nootka Island Lodge
Travel from Seattle with Northwest SeaPlanes pilots to the famed Nootka Island lodge. The package includes 5 days and 4 nights accommodations including lodging, all meals, all fishing gear, boat, guide, cleaning and vacuum packaging on site. They'll even box your fish for you. The total cost for a trip for two is $10,000.
http://www.nootkaislandlodge.com/
9. Seattle to Nanook, BC Adventures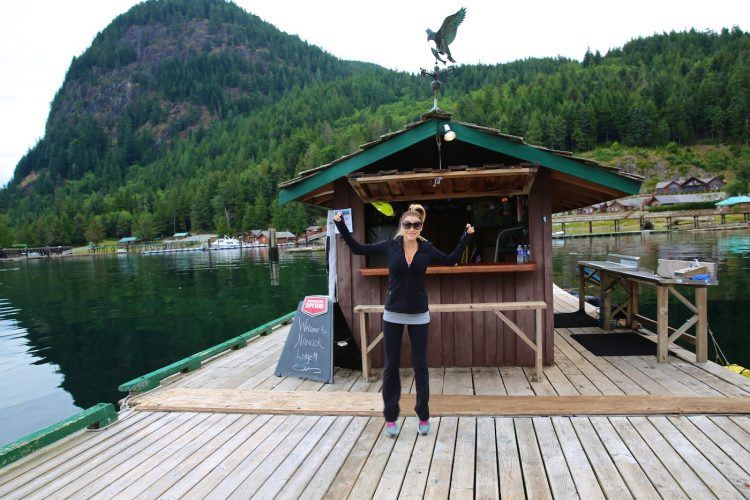 Nanook Lodge and Northwest SeaPlanes has a 5 day deal that can offer your the adventure of a lifetime. Two can enjoy this complete package with air service from Seattle to Nanook Lodge in British Columbia. The cost will be just around $11,000 total. In addition to air fare you have your choice of exploring dock fishing, crabbing, clamming, boat fishing, hiking or enjoying the amenities that the lodge provides. All licenses, tackle, gear cleaning, packaging and boxing services are included in this deluxe package.
10. Salmon fishing with all of the amenities
For a total of $13,000, this five day adventure from Seattle to Black Gold Lodge on the Pacific coast of British Columbia can be yours. This area is well known for its huge chinook salmon and sea run along with ling cod, coho, halibut and snapper. Cabins are very comfortable and the experienced staff aboard take care of everything so you can focus on your adventures. All inclusive trips include boat upgrades, gourmet meals and premium amenities.