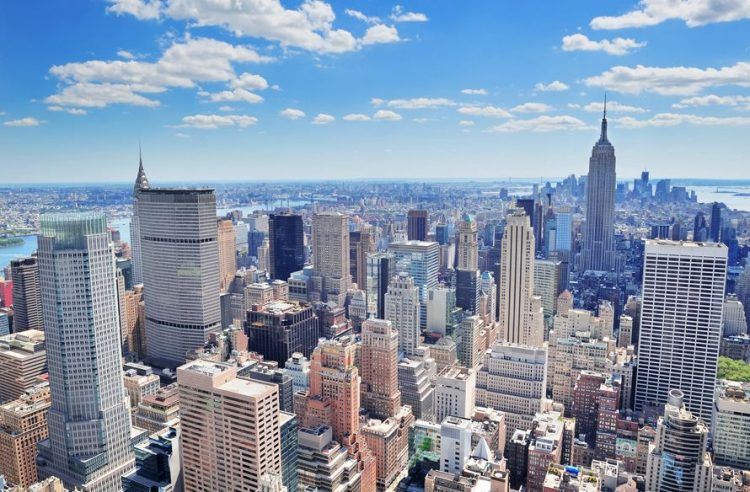 Whether you have called NYC home for years or are simply crossing an item off your Bucket List by visiting The Big Apple, the city offers an enormous list of things to do, see, eat, and experience. Of course, some things are definitely more important than others. In fact, unlike most cities, there are a number of things you should do in NYC before you die and while some of these things are quite obvious, others aren't. Fortunately, we are here to help.
From the places you absolutely have to visit, to the experiences you should not miss, and even the food that you should not leave the city without trying, here are 20 things to do in New York City before you die:
Explore Central Park
Situated on 843-acres, it would be impossible to check out every nook and cranny of Central Park, but that doesn't mean you can't try. From popular attractions including the historic carousel, the CP Zoo, and the Alice and Wonderland Statue, to the lesser known spots such as Ladies' Pavilion and Wagner Cove, there is so much that you should take the time to see and do in Central Park. While entrance to the park is free, you may have to pay for some of the activities.  Don't forget to chill on the great lawn!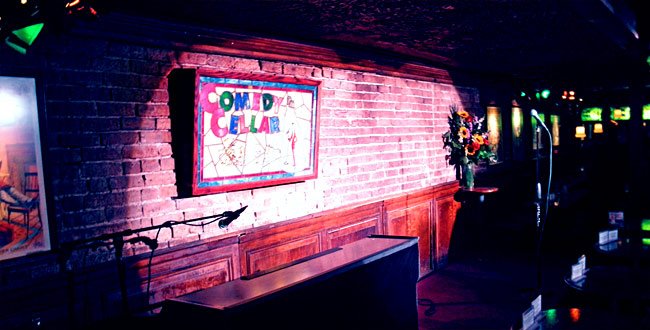 Head to the Comedy Cellar
When in NYC, catching a stand-up comedy show is an absolute must. While there are plenty of spots to choose from, the Comedy Cellar should top your list. The lineup of comedians is known for being amazing. In fact, well-known comedians such as Wanda Sykes, Jim Gaffigan, Tracy Morgan, and Chris Rock have been known to stop by and try out their new material. If you are a huge fan of edgy comedy, try the late-night "Nasty Show." For a look at upcoming comedians and show prices, check out their website.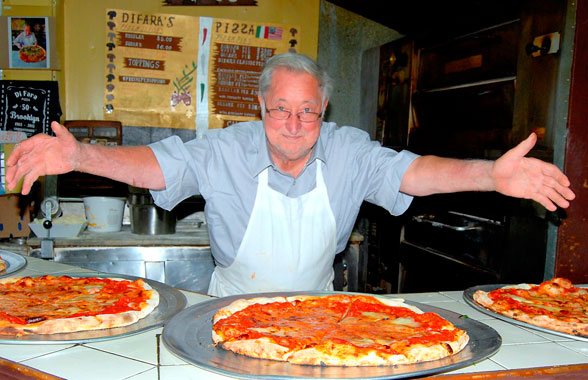 Head to Di Fara Pizza for a slice
While NYC has countless pizza places to choose from, the one you must stop by before you die is Di Fara's in Brooklyn. After first opening their doors in 1965, the family owned business has become a NYC institution. Sure, the place/ decor isn't the most up-to-date, the hours have the tendency to vary (or they did in the past), and the lines are long, but with your first bite, you'll understand why you are here. There's no reason to go for anything fancy…a simple slice of cheese and pepperoni will suffice. A slice will cost you $5.
Go to a Broadway show
Even if you aren't the biggest fan of musicals, you should still head over to Broadway. A live Broadway show is truly a mesmerizing and magical experience. By the way, there are dozens of shows playing on Broadway at one time so you should be able to find one that fits your interests and your budget (ticket prices vary), which will make the experience that much more enjoyable. A few you might want to consider include Rent, The Lion King Musical, Cats, Hairspray, Guys and Dolls, Wicked, and plenty of other hits.
Explore Chinatown
Head over to the area east of Lafayette and south of Broome St., and you'll immediately feel like you have entered an entirely different world. Be sure to take the time to check out the little stands that sell everything from square watermelons and live eels to glittery jewelry before going over to Canal Street, where the shopping opportunities are endless. (If someone invites you in a back room, go! Just know that everything is a knockoff.) Don't forget to try out a few of the restaurants which serve the best Chinese (Joe's Shanghai), Indonesian, Thai, and Malaysian food you can find outside of Asia.
See a classic movie at Bryant Park
Just like Broadway, seeing a movie at Bryant Park isn't so much about the movie you see, but the experience, which just happens to be free. While there is no denying it will be a bit crowded, it's amazing to see such a large group eating, drinking, chatting, even sleeping and watching the movie all at the same time. Food and drinks are sold in the park, though you can bring your own, along with a blanket or lawn chair.
Take a stroll across the Brooklyn Bridge
The bridge, which connects Brooklyn and Manhattan offers spectacular views of both boroughs and the Statue of Liberty, both during the day and at night. On the Manhattan Tower, check out the "love locks" left by couples as a sign of everlasting love. Not only is a free activity that provides the chance to take amazing photos, but there is a dedicated lane for pedestrians, so you don't have to be too worried about your safely.
Eat a porterhouse from Peter Luger
For those of you who don't know, Peter Luger Steakhouse is a legendary NYC steakhouse that has inspired plenty of imitators. Here's what to expect…a steak that is perfectly cut and cooked and honestly melts in your mouth. The restaurant is constantly mentioned on the Travel Channel and Zagat has even ranked the steaks at Peter Luger as being the best in NYC for the past 30+ years. Be aware that Peter Luger's is always busy, so you may want to make a reservation. The prices aren't listed online, but they are actually quite reasonable.  Expect around $55 for a steak for one person.
Explore Little Italy
Just like Chinatown, walking into Little Italy is just like entering another country. Be sure to take the time to look around the shops on Mulberry Street, where some of the city's trendiest clothes can be found. There are tons of pubs and restaurants to choose from too. If possible try to time your visit with The Feast of San Gennaro, a yearly 11-day event that includes live music, a cannoli-eating contest and much more.
Visit the Top of the Rock Observation Deck
You know something is worth visiting when it is ranked in the top 4 (of 996) things to do in NYC. Top of the Rock provides a 360-degree view of the city below, including the Empire State Building and Central Park. There are also plenty of interesting background displays and AV features. You can visit the top 3-tiers for around $25 a person, but the top is definitely where you want to be. (The bottom and middle tier are glassed in, while the top is open.)
Check out all that Grand Central Station has to offer
In addition to being an architectural marvel that has to be seen in person to appreciate, Grand Central Station has plenty of secret spots you should take the time to see. For example, there is an opulent hidden bar, an unintentional anti-smoking ad, Track 61, and the world's largest Tiffany clock to name a few. While you can enter Grand Central Station for free, guided tours that take you to all the hidden spots are available for $30 per person.
Make the trek to Coney Island
Coney Island has it all…Coney Island Beach, a museum ($5 admission), an amusement park (Luna Park) with over 50 rides ($35 for a 4-hour armband), and plenty of carnival-like foods, drinks, and games . Don't forget to take a ride on the Thunderbolt, a 115-ft. tall roller coaster that goes up to 55 mph and the historic B&B Carousel. Before leaving, take a walk out on the boardwalk for great views of the Atlantic. Throughout the year, different events are hosted, such as Flicks on the Beach and Friday Night Fireworks.
Tour the Whitney Museum of Modern Art
Though it just opened in 2015, the Whitney is a gorgeous building that is essentially filled with 20th century and contemporary American art and also offers stunning views of the Hudson River and the skyline. Unlike the Metropolitan, MOMA, the Whitney isn't usually overrun with tourists, which makes it easier to see and really appreciate the frequently changing exhibitions that are always interesting and informative. Tickets cost $22, but are well worth the price.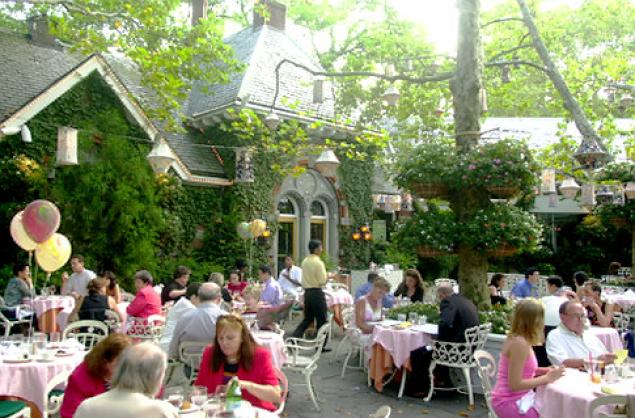 Eat dinner at Tavern on the Green
Located in Central Park, Tavern on the Green is an iconic NYC restaurant that has attracted celebrities, royalty, and Presidents for decades, which is why you absolutely must eat here before you die. The menu has everything from Roasted Figs and East Harlem Tacos to Grilled Baby Octopus, Caramelized Roasted Rack of Lamb, and Cioppino Fisherman's Stew. Regardless of what you choose, you are sure to be awestruck by both the meal and the scenery.
Pamper yourself at Mandarin Oriental Spa
Considered by many people to be the most luxurious spa in NYC, if not the world, everyone should treat themselves to a day at the Mandarin Oriental Spa before they die. The combination of the relaxing and tranquil environment along with the breathtaking views of the city are made even better by the expert massages, facials, and other treatments available. Treatment prices vary, but are worth every penny.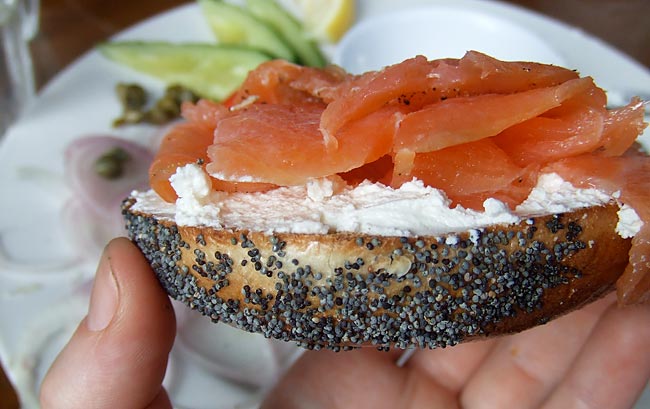 Eat a real New York- style bagel
This is simple enough. When you see a bagel store with a line out the door, join it. It's sure to be the best bagel you've ever tasted. In fact, if you have time, try a couple bagel stores and decide which one is the best. By the way, they usually don't toast bagels in NYC because the best stores serve them fresh.  Remember, not all bagel stores are great, but the ones with the lines usually are. Give it a shot.
Head to Times Square
All over the world, people have heard of Times Square and while it is certainly a tourist attraction, it is worth visiting. The jam packed streets are quintessential NYC. The glittery, neon lights and brilliant ads are intoxicating. The restaurants, bars, and shops offer everything you could possibly think of. Unless you've visited Times Square, your trip to NYC isn't complete.  If you can deal with the crowds, you'll be mesmerized.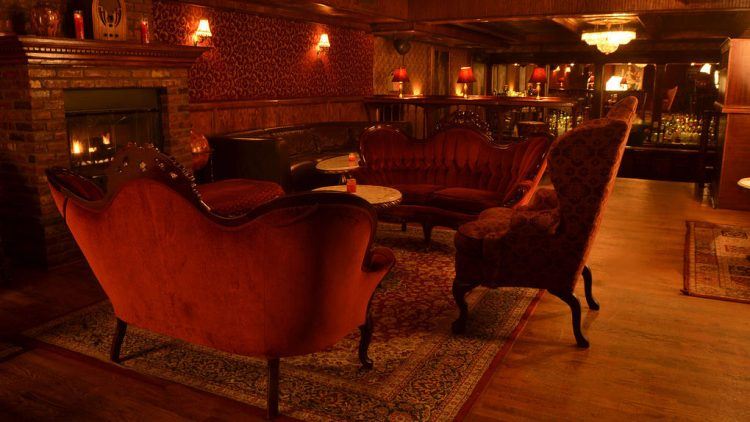 Enjoy a drink (and a step back in time) at The Back Room.
Named one of NYC's Best Hidden Cocktail Bars by Zagat, The Back Room takes you back to the 1920a Prohibition Era [16]. In fact, this hidden speakeasy was actually open during that time and was a favorite hotspot for some of NYC's most gangsters. Today, you can drink from the same teacups while sitting at the same tables and looking at the same décor that some of the world's most infamous mobsters once did. It's an incredible experience.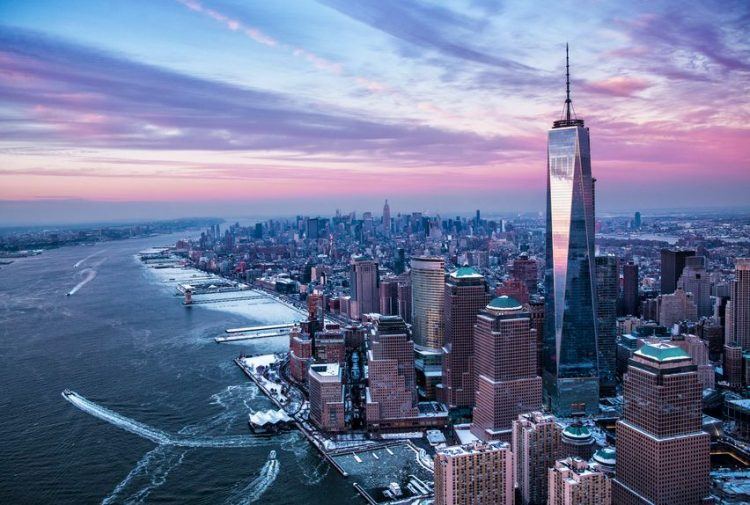 Visit One World Trade Center
Currently the tallest building in the Western Hemisphere (and 6th tallest in the world), this spectacular tower is an imposing site that shouldn't be missed. The memorials for those who lost their lives on 9/11 will bring tears to your eyes, while the short history presentation is powerful and informative. It goes without saying that the views from the Observatory on the 104th story of One World Trade Center will make you feel like you are on top of the world. Standard admission is $34 per person.
Take a New York City Walking Tour of The High Line
The High Line is an unexpected oasis that sits well above the streets and gives you an entirely different perspective of life in New York City. As you walk along the historic freight rail line, you'll run into various sculptures, pieces of art, and a water feature where you can dip your toes on a warm day. The gorgeous flowers and abundance of foliage are stunning, while the views are amazing. If you get a bit hungry or thirsty, there are food carts, as well as an open air café to choose from. Be sure to exit at Chelsea Market and check out everything available at the famous indoor market. While you can walk along The High Line for free, there are guided tours available.