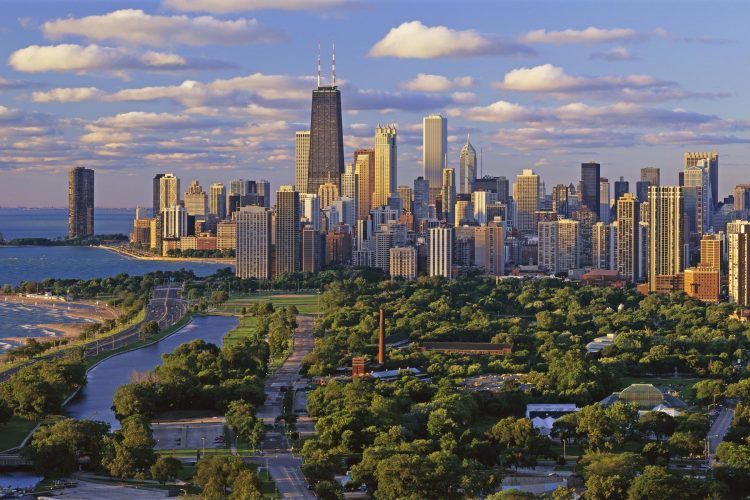 Chicago is full of world renowned sights, events, and attractions, but some of those activities can put a big dent in your budget. Fortunately, there are a variety of things to do in the Windy City that don't cost a ton of money and offer plenty of excitement.
Here are 10 fun things to do in Chicago that will set you back less than $10.
1. Lincoln Park Zoo
Lincoln Park Zoo is one of the few free zoos in the nation, and it's also one of the oldest. Since its founding in 1868, the zoo has housed hundreds of animals of different species. Today, over 1,200 types of animals call Lincoln Park Zoo's 35 acres home. In addition to the children's area and its many exhibits, this zoo hosts events throughout the year and has a number of on-site restaurants. Two favorite activities at the zoo, the Lionel Train Adventure and Endangered Species Carousel, cost just $3 each. There's so much to see and do at the Lincoln Park Zoo that you could easily spend a day there.
Cost: Admission is free, and the price for optional concessions, dining, souvenirs, train rides, and carousel rides varies.
2. Museum of Contemporary Art Chicago
Chicago's Museum of Contemporary Art holds an incredible number of works from major artists, including paintings, sculptures, film, and performance art. It's the site of Frida Kahlo's first exhibition in the United States, and it's also where Jeff Koon's held an exhibit that garnered record breaking attendance. You'll find pieces from Andy Warhol, Alexander Calder, Jasper Johns, and many others at the Museum of Contemporary Art Chicago that represent surrealism, pop art, postmodernism, minimalism, and several other genres. Even the staircase in this museum is a thing of beauty, and you can get a great view of Lake Michigan on the upper floor.
Cost: Free if you visit on Tuesdays from 5pm to 8pm; children 12 and under always get in free. The museum is closed on Mondays, and Wednesday through Sunday general admission is $7 for students 13 and older with an ID, $7 for seniors 65 and older, and $12 for adults.
3. The Shakespeare Project of Chicago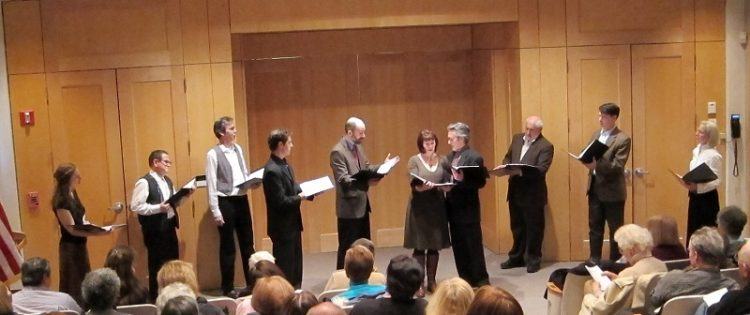 If you're looking for things to do in Chicago that involve performing arts, you should definitely check out The Shakespeare Project. All of the plays are free, and each features talented members of the Actors' Equity Association. Since it was founded in 1996, The Shakespeare Project of Chicago has managed to perform each of The Bard's plays — if you know how large his body of work is, you'll realize that's a truly impressive feat. Not only are the performances entertaining, but the work that this group does to bring Shakespeare's work to people of all backgrounds is important to the local community.
Cost: Free, although some shows require advanced registration and seating is limited. Get there early to catch the informative introduction to Shakespeare's work 15 minutes before curtain time.
4. Buckingham Fountain
Some fountains are blase and nothing special, and then there's Buckingham Fountain in Chicago's Grant Park. It's one of the largest ornamental fountains on the planet and everyday you can see a nice water show at this city landmark. Buckingham Fountain is one of the features that lead to Grant Park being included on the National Register of Historic Places, and it's a must see for anyone who visits the area.
Cost: Free. A 20 minute water show occurs at Buckingham Fountain at the top of every hour from 8am to 11pm each day. During the winter season the show incorporates lighting.
5. Navy Pier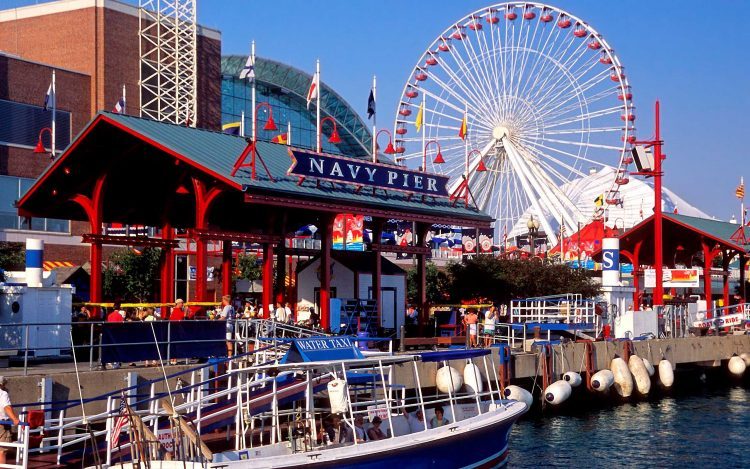 At the top of the list of family friendly things to do in Chicago is Navy Pier. Located near Lake Michigan, it has a storied history and attracts almost nine million visitors every year. Navy Pier contains over 50 acres of gardens, restaurants, attractions, exhibitions, parks, boutiques, and daily events. Its Ferris wheel is a distinctive part of the Pier, and you can also visit the Smith Museum of Stained Glass Windows there. This is yet another location in Chicago that's budget friendly with enough things to do to fill an entire day.
Cost: It's free to enter Navy Pier, and admission to the on-site Smith Museum of Stained Glass Windows is also free. The fee to ride the Navy Pier Ferris wheel is $6.
6. Chicago Cultural Center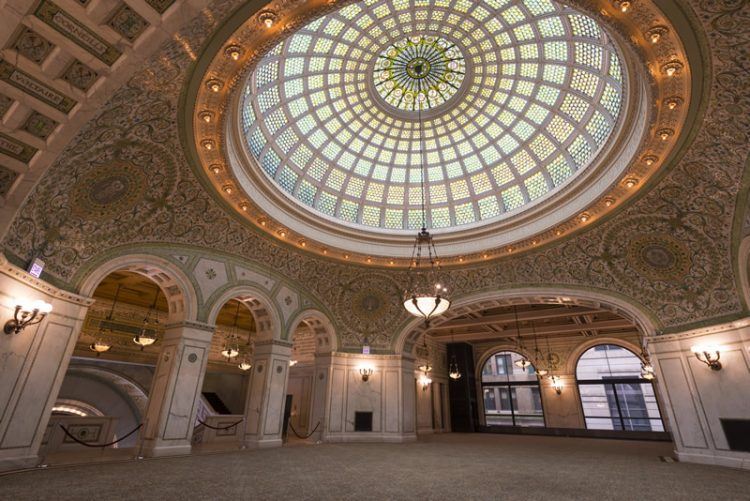 Since its completion in 1897, the Chicago Cultural Center has hosted US presidents, dignitaries, and diplomats from around the world. You can catch free musical, theatrical, and dance performances here, as well as film screenings, art exhibitions, and lectures from esteemed thinkers. There's always something going on there, and the building itself is a gorgeous piece of architecture. If you're looking to see a Chicago landmark and enjoy quality, free entertainment, few places beat the Chicago Cultural Center.
Cost: Free
7. Garfield Park Conservatory
Garfield Park Conservatory is a great place to go for visitors of all ages, especially if you enjoy natural scenery. This 184 acre park has a fishing lagoon, sports fields, tennis courts, a swimming pool, and stunning gardens. The flower show that's held in the spring is a huge draw, and even in the winter the Garfield Park Conservatory provides a beautiful refuge. One of the most popular parts of the Conservatory is the fern room, which aims to provide an example of how prehistoric Chicago looked and actually contains ancient plants. Another highlight of the Garfield Park Conservatory is its sculpture gallery.
Cost: Admission is free, although it's a good idea to give a donation during special exhibits and events. The Conservatory also offers free parking south of the building's main entrance in the visitor parking lot.
8. Revolution Brewing Tour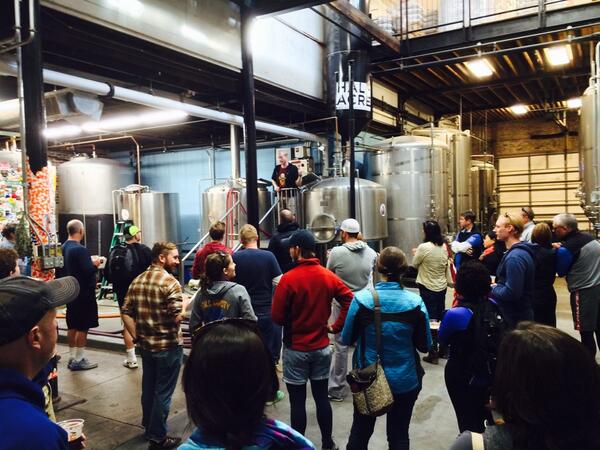 Chicago is well known for its food scene, and it's also home to some awesome craft breweries. One, Revolution Brewing offers public tours and has a brewpub that serves up great tasting beers and bites to eat. You'd usually have to pay money to take a quality tasting tour, but on select days and times Revolution Brewing offers free 45 minute public tours that include a sampling of their beers. Foodies looking for things to do in Chicago should definitely put Revolution Brewing on their to-do lists.
Cost: Free public tours of the brewery are available on Wednesdays at 6pm and 7pm, and on Sundays at 3pm, 4pm, 5pm, and 6pm. Be sure to arrive early — spots fill up quickly and are limited to 30 people per tour.
9. Chicago Botanic Garden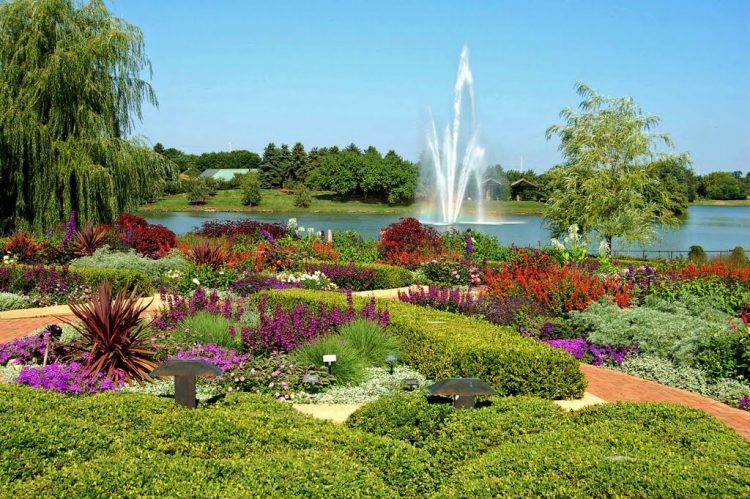 One of Chicago's loveliest gems is the Chicago Botanic Garden, a 385 acre haven of plants and gorgeous displays. From dahlias to roses and fresh produce, you can find it here. Even if you're not a gardener or someone who's into botany, the Chicago Botanic Garden is simply a nice place to find peace and relax for awhile. In addition to its many themed gardens, this site is a venue that hosts live music performances and events throughout the year.
Cost: Admission is free, but the parking is steep. Be sure to park in a cheaper lot away from the building and take a short trek over, otherwise you'll end up paying $25 for parking on weekdays and $30 on weekends.
10. Chicago Children's Museum
Many adults visit the Chicago Children's Museum sans kids, and without shame, for a good reason: it's a great place to go if you want to see neat exhibits. Located at Navy Pier, the Chicago Children's Museum is a wonderful place for families to visit and there's so much to do and see there. When it comes to edutainment, this museum is a prime pick.
Cost: Admission for children under one is always free. On Thursdays from 5pm to 8pm, all visitors get in free, and on the first Sunday of each month visitors 15 and under receive free admission.