Known as The Windy City, Chicago IL is one of the most well-known places in the country. Although the midwest may not be known for being fast paced or flashy, Chicago has proven to be a city that is constantly moving and morphing. Sure, there are other bigger cities in the country, but Chicago's unique culture has made it a stand out. From music, to art, to sports, Chicago has a rich history that has helped it become a popular tourist attraction year after year. But while Chicago's popularity may have you thinking you know all about this interesting city, the reality is that there are probably a bunch of things you never even knew about. Here are 5 things you didn't know about Chicago IL.
The home of the Twinkie.
Twinkies are one of the most popular snack foods in American history. Whether you love them or hate them, these cream filled cakes have been a staple in countless school lunches for years. However, what you may not have known is that Twinkies were invented in Chicago IL. In 1930, the golden snakes became available to the world, and although they were removed from the market in 2012, they are not back and people are loving them more than ever.
 (Photo by Scott Olson/Getty Images)
The Chicago river is special.
Let's be real, most people probably don't take too much time to think about rivers. However, if there's one thing that everyone knows about rivers, it's that they flow downstream. After all, that only makes sense, right? Well, as with many other things in life, there's an exception to this rule, and it's the Chicago River. Unlike any other river, the Chicago River is the only river in the entire world that flows backwards.
(Photo by Tim Boyle/Getty Images)
The birthplace of the skyscraper.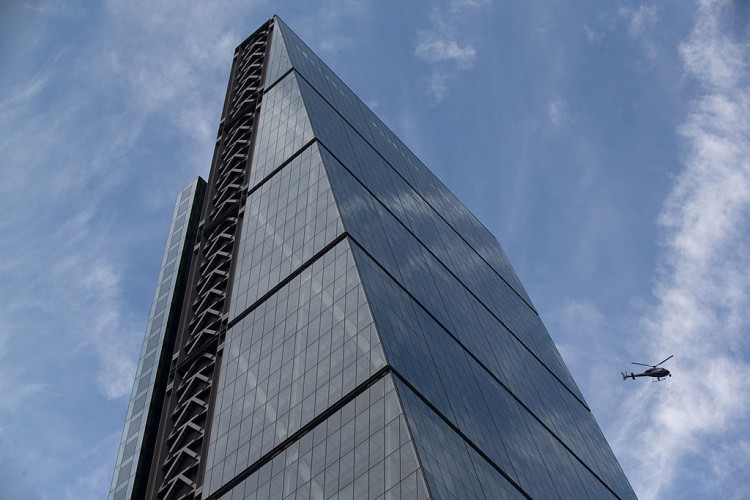 These days, skyscrapers are a part of the design for almost every major city in the world. In fact, it's almost hard to imagine the skyline of any city without, well, skyscrapers. With that being said, the world has Chicago to thank for these incredibly tall and eye-catching buildings. The first steel frame skyscraper was built in Chicago in 1885 and original consisted of 10 stories.
 (Photo by Oli Scarff/Getty Images)
The Art Institute of Chicago rivals the Louvre.
If you ever find yourself in Chicago, you'll definitely want to take time to visit The Art Institute of Chicago. Widely regarded as one of — if not the — best museums in the world, the Art Institute has been home to some incredibly famous exhibits by some of the most well-known artists. In fact, The Art Institute of Chicago is home to the second largest collection of impressionist paintings, and  the museum is even said to be better than France's infamous Louvre.
(Photo by Scott Olson/Getty Images)
The first open heart surgery.
Now considered fairly common in hospitals all around the country, open heart surgery saves countless lives each year. Well, this is yet another thing you can thank Chicago for as The Windy City is widely considered the home of the first successful open heart surgery which took place in 1893. However, this isn't Chicago's only claim to fame in the medical world, and the city is also home to the first blood bank in the world which was opened in 1937.
(Photo by Christopher Furlong/Getty Images)
Lead (Photo by Scott Olson/Getty Images)