A List of the Ultimate Things To Do In Boston
Boston is one of America's most historic cities filled with iconic attractions that date back to the birth of our country. Boston is also a luxurious destination with world class hotels, spas, shopping and more to do. One of the more expensive cities to visit in the United States, Boston is filled with posh areas to stroll, shop or dine.  There are many fine dining options and an active night life in Boston. Of course Boston is also filled with inexpensive historical tours which are all family friendly.
However, if you are looking for a luxurious get-away, Boston is filled with many opportunities. Boston uniquely incorporates modern flair into its historical significance. Our founding fathers would be impressed with the style, class and elegance that Boston offers today.
Explore our map of 10 things to do in Boston on an unlimited budget:
1. Back Bay Four Seasons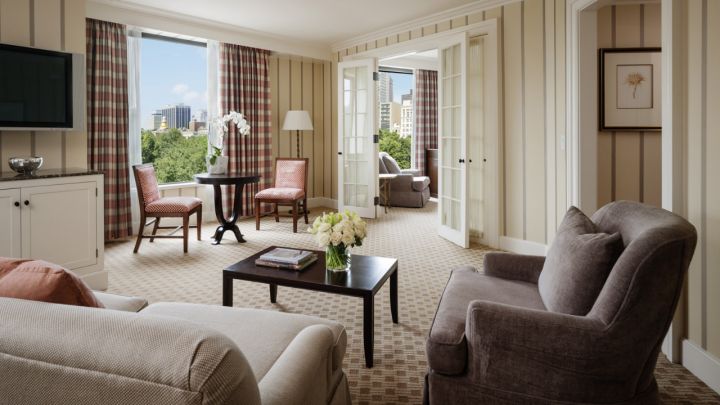 The Back Bay neighborhood in Boston is one of the most architecturally beautiful. It is located in one of the most popular areas of the city with plenty to do and experience. Back Bay is home to some of the wealthiest people in the city and boasts a long history of iconic residents.  If money is not an issue, make your home away from home in a five star hotel like The Four Seasons.
A cultural center of Boston, Back Bay was home to artists and writers including Oliver Wendell Home, John Singersergent and George Santayana. It is home to the Museum of Fine Arts,  and Boston Public Library
Stay at the Four Seasons Hotel in one of their 272 elegant rooms or suites with iconic Boston views. Enjoy a lobster Roll BLT at the Bourbon Bar or a luxurious spa treatment. The 8th floor pool features views of Boston's Public Garden. Newbury Street is just a 1 minute walk, and Boston Common and the theater district are just around the corner.
http://www.fourseasonshotel.com/Boston
Guest room: $625 a night
2. Copley Place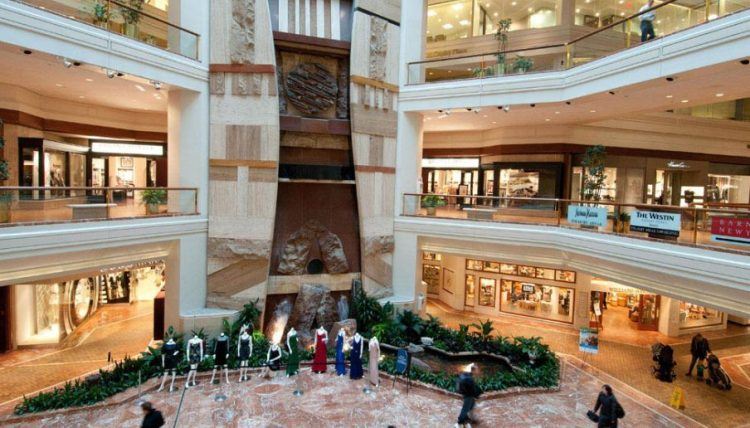 Also located in the luxurious Back Bay neighborhood, Copley Place is filled with plenty to do and see. There are luxury hotels, fine dining, entertainment and high end shopping. Copley Place was designed in 1983 to house office buildings, 2 hotels and shops. It is conveniently located above the Massachusetts Turnpike and Huntington Avenue. The interchange was constructed in 1964 on the sight of the former South End Armory that had been constructed in 1890.
The anchor stores in this 3 level mall are Barneys New York and Neiman Marcus. Marriott and Westin Hotels are also located at Copley Place. Canada and Germany have consulates for the New England region located there as well.   Stores at Copley Place include Ralph Lauren, Christian Dior, Jimmy Choo, Louis Vuitton and Tiffany & Co.
Jimmy Choo Navy Flannel and Patent Pointy Toe Pumps: $1050
3. Private Yacht – Constitution Yacht Charters
Take a private cruise on a chartered yacht and enjoy the Boston Harbor views while relaxing in elegant luxury. Whether a party of 6 or a party of 100, a private yacht is the most comfortable way to enjoy the water. From pleasure yachts to event vessels to sailboats, each yacht has high end amenities.
You can enjoy luxurious accommodations and attentive service from the crew as you relax in elegance while entertaining or sunning and enjoy the beauty of historic Boston Harbor. Former guests have included Madonna and Bill Clinton. A ride on a private yacht is like your own bed and breakfast experience in Boston.
http://www.constitutionyachtcharters.com
Costs are over $1,000 for a daily charter
4. South End
The South End neighborhood of Boston is where new money comes to play. The neighborhood borders the Back Bay where the tidal marsh was filled in from the 1830s through the 1870s. At that time, new residences and businesses were typically bow-fronted, 5 story uniform row houses. The styles were Renaissance Revival, Italiana and French, Gothic Revival and Queen Anne. The neighborhood is America's largest Victorian district.
During the 1950s, the South End became filled with Jazz clubs including Royal Palms and Eddie Levine's. Duke Ellington, Cab Calloway and Earl Hines were some of the musicians who performed during that era. The area is diverse and became an important cultural and artistic neighborhood. During the last 2 decades, the area has increasingly become home to the upper middle class and the home of numerous art galleries.
http://www.boston.com/thingstodo/nightlife/gallery/southend
5. Mandarin Hotel and Spa
The Mandarin Hotel and Spa are located on Boylston Street in the high end neighborhood of Back Bay. The hotel is filled with elegant amenities and is centrally located to area attractions, dining and shopping. The Spa has 16,000 square feet of space with a 5 star status. There are tranquil lounges, steam rooms, vitality pools and ice fountains. The Spa specializes in Traditional Chinese Medicine with signature spa therapies and treatments. Nine suites allow a group to enjoy a relaxing spa day.
http://www.mandarinoriental.com/boston/spa
Wellness Retreat (Friday through Sunday): $760
6. Meritage Restaurant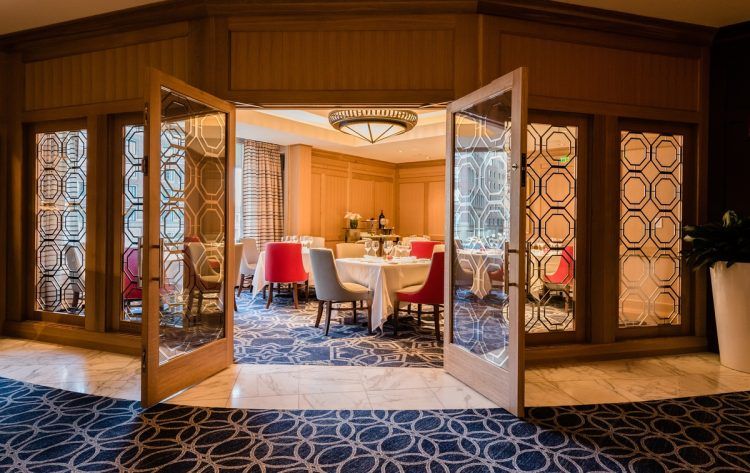 The Meritage is a 5 star restaurant and wine bar located in Boston Harbor. Notable for its wine and food pairings, the Meritage offers world class service in the heart of Boston. The elegant restaurant and wine bar features wines from all over the world. Chef Daniel Bruce serves international dinners and takes advantage of the quality seafood and produce of Boston while incorporating local foods into his meals.
http://www.meritagethetrestaurant.com
Dinner for two including alcohol?  That'll run you at least $600.
7. Taj Boston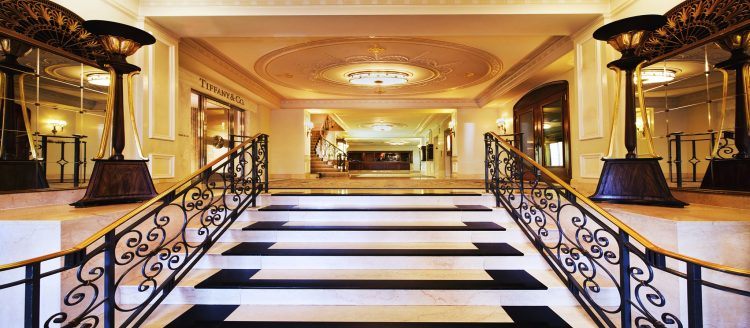 For anyone looking for something elegant to do in Boston, visit or spend the weekend at the Taj Hotel. Located at Arlington and Newbury Streets, Taj offers elegance for global travelers. Located in the heart of downtown Boston, the hotel is close to many historical attractions, fine dining and shopping. The hotel prides itself on offering the best amenities in an old world charming setting.
You will be treated to the most luxurious of stays with a marble bath, Molten Brown bath toiletries, twice daily housekeeping, plush bathrobes and slippers, and 24 hour personalized butler service. To celebrate its 75th anniversary, the Taj underwent a restoration inn 2002. The neighborhood is filled with art galleries, boutiques and restaurants near the Theater District and Copley Place.
Luxury Park View Suite with King Bed: $499 a night
8. Top of the Hub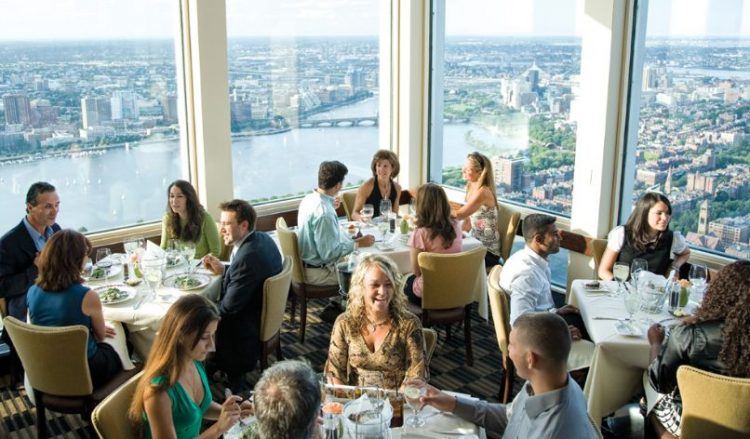 The Top of the Hub is one of the most elegant restaurants and lounges in Boston. Whether for business or pleasure, the full service landmark restaurant serves breakfast, lunch and dinner as well as a Sunday brunch and features live jazz in its lounge.
The Top of the Hub is located at the top of the Prudential Tower with breathtaking views of the city's skyline. Local dishes of seafood compliment the restaurant's menu. Enjoy a three course prix-fixe meal or a five course tasting menu. Choose from pasta and vegetarian dishes, aged meats and poultry and native seafood and shellfish.
Dinner and Drinks for 6: $600
9.  Front Row at a Pats, Celtics, or Red Sox Game
If you're going to experience a sporting event then Boston is one of the best cities to do it in.   Boston fans are about as rowdy as they come and you are sure to have an unforgettable time whether the team wins or loses.   And if you have the money to afford it, then clearly the best way to experience the action is by being as close as possible.  If you want front row tickets to any of these you're coughing up at least $1,000 per ticket.
10. Shop on Newbury Street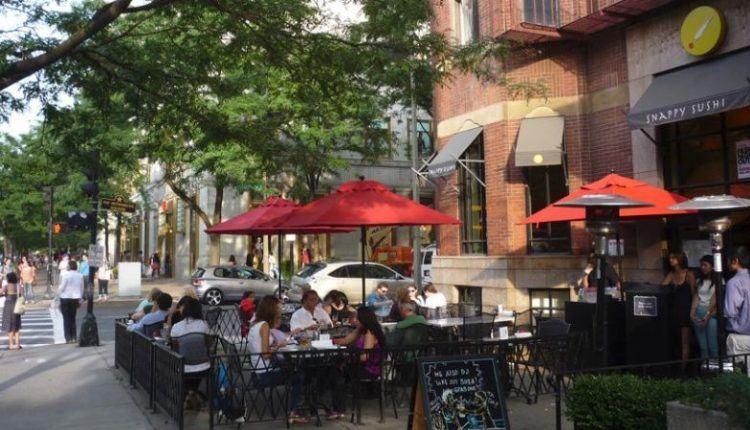 Newbury Street is filled with amazing shops and boutiques. The lower end of Newbury Street features luxury brands from Chanel to Valentino. International and independent shops line the upper half of the street. Everything from designer clothing to handbags to olive oils can be found in this popular spot.
http://www.wheretraveler.com/boston/newbury-street
Chanel classic black handbag: $4620