The city of Atlanta lies right at the heart of the sprawling and enthralling state of Georgia. This diverse and lively corner of America has a colorful past. It is considered, by many, to be the birthplace of the civil rights movement. It was home to a pretty important figure for the movement too – Martin Luther King. While times haven't always been easy for the people of Atlanta, modern life in the city is a mishmash of music, art, and fantastic cuisine.
For all of these reasons, Atlanta is a wonderful place to spend time, whether you plan to be there for a weekend, a year, or longer. It is filled with museums, cultural heritage centers, and guided tours, but it is also known for its bars, shops, and restaurants. So, whatever your poison – be it history, food, or retail – you'll find plenty to entertain you here. You don't have to worry about the size of your wallet either, because Atlanta is a very affordable city.
This guide to some of the best things to do in Atlanta, for under $10, will help you put together an action packed schedule.
1. Become a Graffiti Artist at the Krog Tunnel
The Krog Tunnel is a really unique part of the city. The company that owns this space has, for quite a long time, allowed people to legally use spray paints to decorate it. In other words, if you've ever fancied trying your hand at tagging, you can do it here without getting in trouble with the law. Plus, there are always lots of people hanging out and creating art at the Krog Tunnel, so it's a cool place to meet a new friend.
2. Get Your Skates On at the Cascade Center
It costs just $8 to get out onto the floor at a truly retro skating rink. So, if you're brave enough, head down to the Cascade Center with some friends and have yourself a race or three. Hopefully, you'll leave feeling like a champion, but if you don't, you'll at least have some gnarly bruises to show off in the morning. The Cascade Center hosts all kinds of themed events throughout the year, so keep your eyes peeled for one that gets your feet itching for a little bit of speed and a lot of adrenaline.
3. Eat Like a Georgian at Holeman and Finch
Or, if wings aren't your thing, you could fill your belly at the infamous Holeman and Finch eatery. This is another hugely popular restaurant and it is regularly packed with Atlanta locals looking to get some high quality scram. For the bargain price of $8, you can eat like a true Georgian and tuck into buffalo chicken skins, celery, and blue cheese. It's so good you'll be telling everybody that you know to check out Holeman and Finch.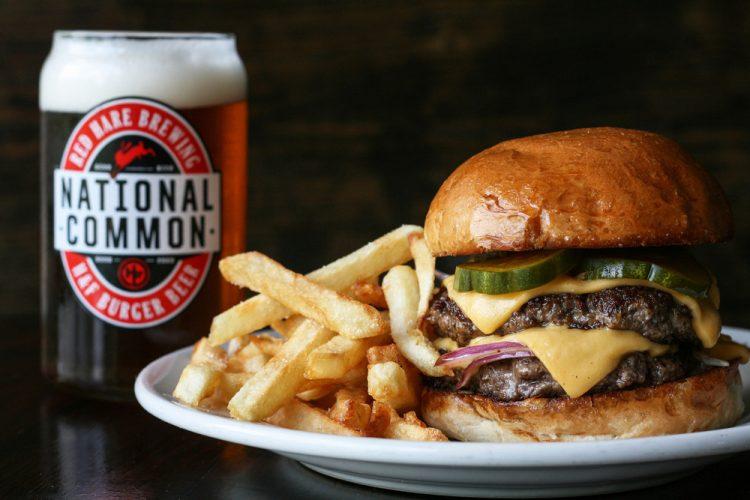 4. Drink Up at an Old Fashioned Blues Bar
Anybody with a penchant for blues music should find their way to one of the hippest spots in the city – the Northside Tavern. This old fashioned bar – complete with darkened rooms, an electric atmosphere, and some breathtaking live performances – is a real treat for fans of music history. It isn't the prettiest place to drink in Atlanta, but it is that rough and ready vibe that makes the Northside special. Plus, the drinks are cheap and the company is unforgettable.
5. Dive Into the History of MLK
Or, if you fancy getting up close and personal with the most famous man from Atlanta, check out the house where Martin Luther King was born and raised. It is a simple building, but it has a powerful atmosphere, because it's hard not to let his influence lift your spirit. Ranger led tours are free, but they're extremely popular. To make sure that you get a place, visit either early in the week or on a Sunday morning when the crowds are smaller.
6. Pig Out On Hot Wings at Dugan's
For those who get as pumped about food as they do history, Dugan's is the place to be. The hot wings here are legendary. According to many Atlanta residents, they're the finest in the whole city. You'll only find out if you get down there and order yourself a mighty plate though, so what are you waiting for? The beer is great, the prices are low, and the atmosphere is warm and inviting. Dugan's is a fun place to take a date or enjoy a late lunch with good friends.
7. Go Kayaking On the Chattahoochee
While it might be difficult for tourists to get their mouth around, the Chattahoochee River is actually a bit of a hidden gem. There are scores of activities that you can do both on and around the water. For the price of an afternoon rental, you can grab yourself a kayak or a tuber and test your metal out on the rapids. During the summer, the river can get a little packed with thrill seekers though, so keep this in mind when heading out.
8. Hang Out at the Krog St Market
Once you've finished tagging it up and making your mark on the city, swap spraypaints for people watching at the Krog Street Market. This trendy area of Atlanta used to be an industrial space, but it has been repurposed in recent years. Now, it is a hip and happening market, with a lot of cool street food vendors and artisanal boutiques. If you're on a tight budget, grab a cheap snack or just sit and watch the world go by. You'll never be bored on the streets of Atlanta; not with so many colorful and vibrant characters around.