When it comes to snowy winters, Boston, MA is certainly no stranger to the frigid weather. Year after year, Boston, and the rest of the northeast corner of the country find themselves covered in feet of snow. Although there are many times when the weather makes traveling unsafe, there are still plenty of things to do in the snow. With that being said, what better way is there to enjoy a snow day than sledding? There's just something about flying down an icy hill that can really get your blood flowing on a cold winter day. No matter how old you are, there will always be a place in your heart for sledding – and rightfully so.  
Here are the top 5 places to sled in Boston, MA:
Marine Park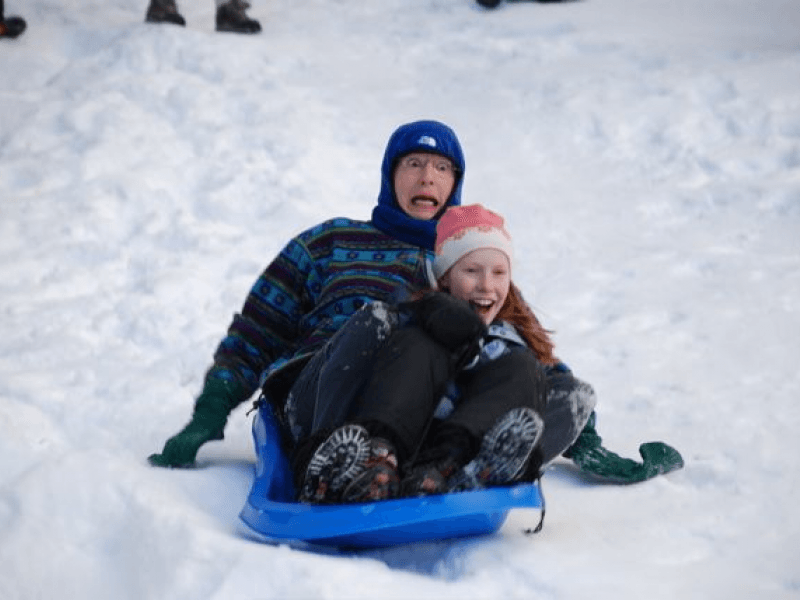 If you want to experience some classic New England sledding, and enjoy a beautiful park while doing it , here it is. Marine Park is one of the most popular sledding spots in the city. Located on the south side of the city, Marine Park offers some very nice slopes that are great for sledders of all ages. If your dead set on staying within the city limits, and are looking for a place to sled, this is the perfect park.
image via patch.com
Amory Park
This park isn't technically in Boston, but it's right outside of the city, and can still be a convenient location for Boston residents. Over the years, Amory Park has become a very population destination for people looking to spend their days sledding. While this location certainly doesn't have the steepest or most intense hills, it's perfect for a family with small children who wants to make sure that everyone can be safely included.
image via eventsinsider.com
Flagstaff Hill
If you're in the mood for some classic, semi-intense sledding, Boston, MA's Flagstaff Hill might just be the place to go. This location has a pretty steep hill that can really allow you to pick up some good speed on the way down. However, despite having steeper options than Amory Park, Flagstaff Hill is still a great location for families, although it can get pretty crowded on the weekends. Flagstaff Hill's location is also another perk, with its close proximity to plenty of family friendly restaurants, it will be easy to end your day with a good meal and a cup of hot chocolate.
image via getoffyourcommass.com
Laz Anderson Park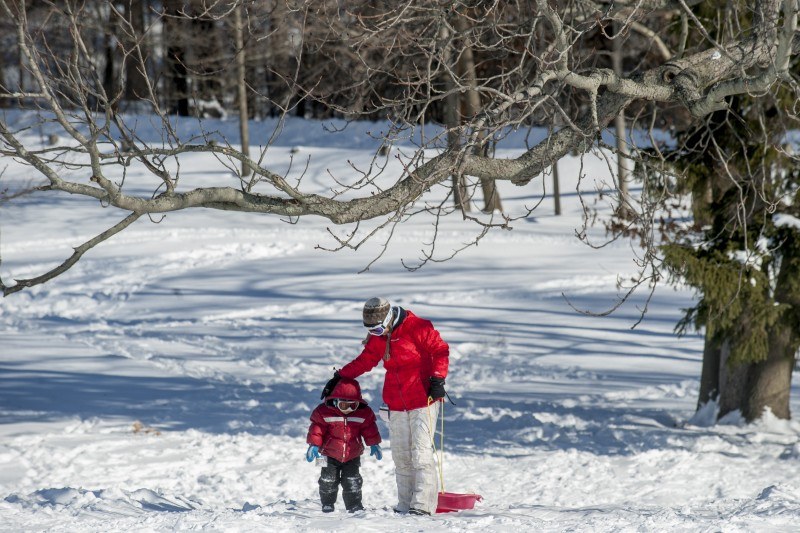 Located just outside of Boston proper, Laz Anderson Park is easily one of the most popular sledding locations in the area. With a mixture of hill sizes, this location offers something for everyone in the family. Those who don't like to sled will be happy to know that the park also offers other options for people looking to enjoy the snow. Visitors at the park can also go ice skating or visit the museum on the grounds.
image via samgoreshphoto.wordpress.com
Sugar Bowl
Sugar Bowl is a cool place, and it's also extremely beautiful. Located at Jamaica Pond, the Sugar Bowl will give people a sledding experience that they won't be able to find anywhere else. According to CBS Boston, "the Sugar Bowl also offers a unique sledding experience.  An inverted hill, the idea is that thrill-seekers to gain enough momentum on the down side to get back up by way of the snow." If you're down for a challenge, and want to try something outside of the norm when it comes to sledding, this is definitely the place to be.
lead (Photo by Al Bello/Getty Images)