I know that many of us are struggling to make ends meet right now.  I know that most of us are in an economy that's pretty tough to deal with.  But you know what?  We still love our movies and we still love our television don't we?  You betcha! So while we continue to pay good money to get to the movies and see our favorite programs, someone has to see some of that cash right?  Right.   Well we all know that it mostly goes to the executives and the stars of the programs we pay for.   So who actually makes the most?  Well, in terms of celebrities we've gathered the top 20 for your perusal.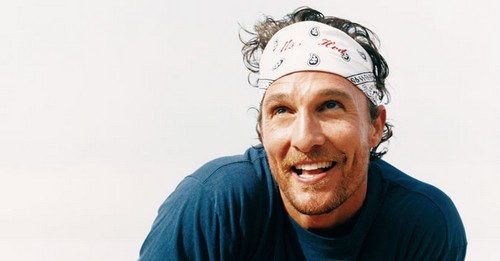 20. Matthew McConaughey: $65 million
Matthew McConaughey has earned his net worth from roles in movies such as Dazed and Confused, A Time to Kill, Contact, U-571, Dallas Buyers Club, The Wolf of Wall Street, Sahara, We Are Marshall and many more. McConaughey began his acting career in television commercials in 1991. More recently Matthew is known for his leading man roles in the romantic comedies, The Wedding Planner, How to Lose a Guy in 10 Days, Failure to Launch, Ghosts of Girlfriends Past and Fool's Gold.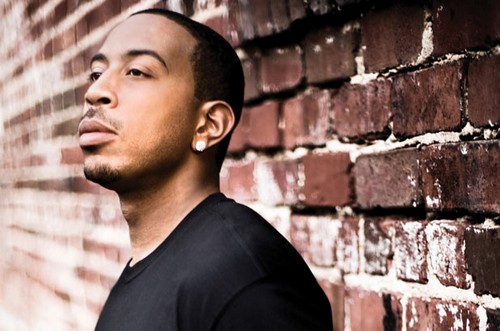 19. Ludacris: $65 million
Ludacris took an early interest in rapping shortly after his family relocated to Atlanta, Georgia. Ludacris studied music management at the Georgia State while trying to get his career as a recording artist off the ground. To date, Ludacris has released seven studio albums, all of which have reached the top five on the US Billboard 200. His debut album, Back for the First Time (2000), reached number four on the Billboard 200 and has been certified triple platinum by the RIAA.
18. Woody Allen: $65 million
Woody Allen is best-known for his work on the silver screen. He has received 21 Oscar nominations and won three times. His work has also been recognized in Europe where he has won awards for his screenplays and his films in Spain and France. Woody Allen has also written four books and is an accomplished jazz clarinetist.  He's also known for his wacky way of talking and neurotic tendencies.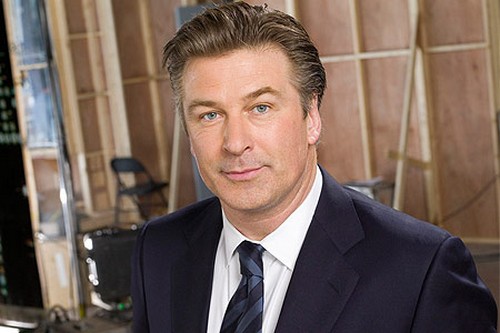 17. Alec Baldwin: $65 million
Alec Baldwin broke into dramatic leading man status with his role in The Hunt for Red October, which grossed over $200 million worldwide. Baldwin received critical acclaim, accolades and award nominations, including a nod from the Academy Awards, for his performance in The Cooler. Other noteworthy film credits include The Departed, which grossed $289.8 million worldwide, Academy Award winning film The Aviator and the 2009 romantic comedy It's Complicated, which grossed over $200 million worldwide.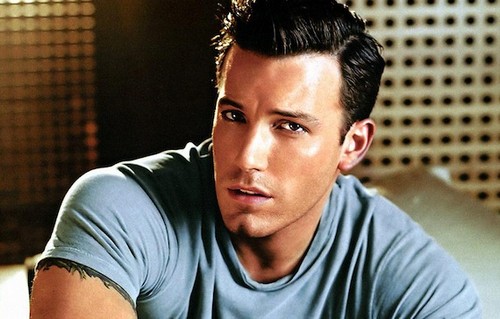 16. Ben Affleck: $65 million
Ben Affleck grew up in Cambridge, Massachusetts. He made his first acting appearances on local Boston-area children's television shows. As an adult, he played minor roles in several films before beginning his longtime collaboration with director Kevin Smith, beginning with 1995′s Mallrats and continuing with Chasing Amy, Dogma, Jay and Silent Bob Strike Back, and Jersey Girl. Affleck followed his early successes with leading-man roles in Armageddon, Pearl Harbor, The Sum of All Fears, and Daredevil.
15. Robin Williams: $130 million
One of Robin's first feature film roles was in the live action version of "Popeye", followed by "The World According to Garp". Over the next 30 years, Robin has appeared in dozens of popular movies in both comedic and dramatic roles. Some of his most famous dramatic roles include "Good Will Hunting", "The Fisher King" and "One Hour Photo". Some of his other hits include "Hook", "Jumanji", and the wildly successful Mrs. Doubtfire. Robin even received an Oscar for best supporting actor Good Will Hunting and an Oscar nomination for "Good Morning Vietnam".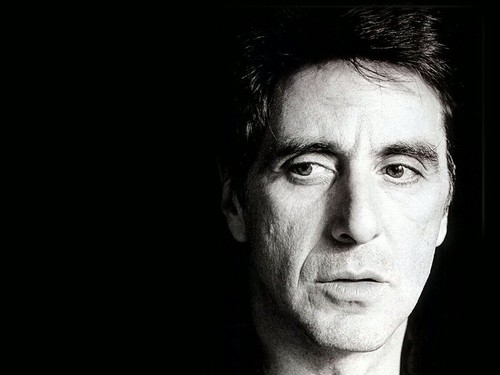 14. Al Pacino: $135 million
He made his film debut in 1969 in the film "Me, Natalie". He would soon follow it up with "The Panic in Needle Park". This gained him enough attention that Francis Ford Coppola cast him in the role of Michael Corleone. The part would lead him to his first Oscar nomination. Pacino would go on to star in such classics as "Serpico", "And Justice for all", and "Dog Day Afternoon".
13. Ashton Kutcher: $140 million
In August 2011 Kutcher was hired to replace Charlie Sheen on the CBS sitcom Two and a Half Men. For his efforts on the show, Ashton earns roughly $800,000 per episode when taking into account backend syndication points. That works out to roughly $18 million a year and is easily enough to make Ashton the highest paid actor on television.Ashton Kutcher has leveraged his fame and Twitter following to enter the tech industry and is now a well known as an angel investor in tech start-ups.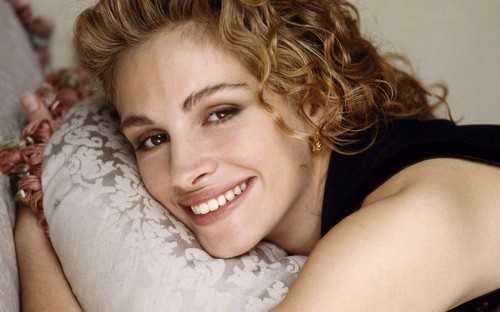 12. Julia Roberts: $140 million
Her films have resulted in ticket sales of more than $2 billion. Julia has also been named one People magazine's most beautiful people on the planet 11 times. She was married to country singer Lyle Lovett from 1993 to 1995 and has been married to cameraman Daniel Moder since 2002. Daniel and Julia met on the set of her 2000 movie The Mexican, they were married in 2002 at her New Mexico ranch. They have three children together. Julia is an active supporter of several charities, most notably UNICEF.
11. Larry King: $150 million
Among King's awards are ten Cable ACE Awards, two Peabody Awards and a Golden Mike Award. King has had numerous celebrity figures substitute for him, among them comedian Kathy Griffin, journalist/news anchor Dan Rather and Kermit the Frog. King has made numerous self-appearances in film and television including Ghostbusters, Shrek 2 and 30 Rock. King's personal life has received as much attention as his popular show, with eight marriages and now eight divorces under his belt.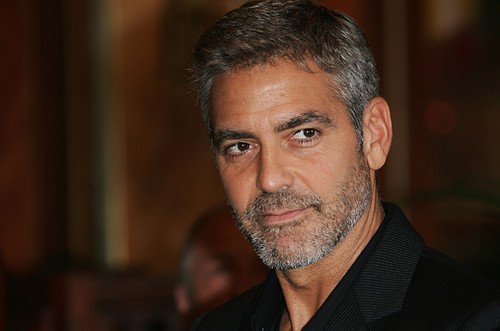 10. George Clooney: $160 million
Clooney left ER in 1999 and had a spate of box office successes, including his most popular to date, Ocean's 11. In 2005, Clooney appeared in the film Syriana, for which he won an Academy Award for Best Supporting Actor. The same year, he was also nominated both for writing and directing Good Night, and Good Luck, and became the first person in Oscar history to be nominated for directing one film and acting in another, in the same year.
9. Denzel Washington: $140 million
In 1992, he received a Best Actor nomination for his performance in Malcolm X, and in 1999, he was nominated again and also won a Golden Globe for The Hurricane. The following year, he finally won Best Actor for his role in Training Day, becoming only the second African-American actor to win Best Actor; that year, he also appeared in the Disney football drama Remember the Titans, which earned over $100 million at the box office.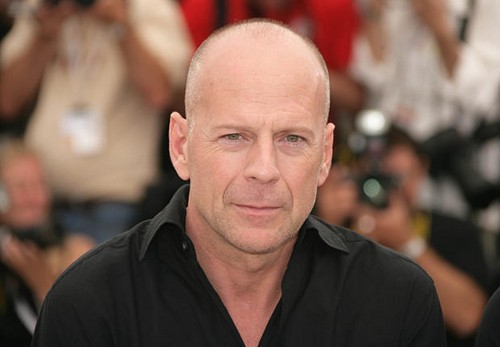 8. Bruce Willis: $150 million
Willis's critical reception has been inconsistent, but he has also delivered several box-office hits. He starred in four Die Hard movies, grossing a total of $1.1 billion worldwide, as well as Armageddon which was the highest-grossing film of 1998, at $553 million. He also received critical and commercial acclaim in The Sixth Sense. He has won two Emmys (one for his role on Moonlighting and another for a guest-starring role on Friends) and a Golden Globe (for Moonlighting).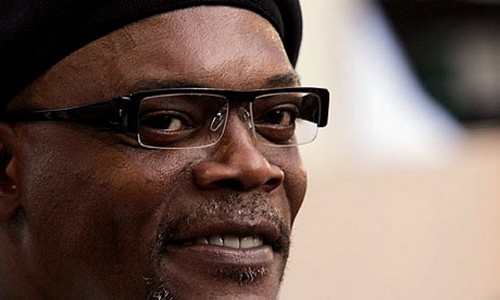 7. Samuel L. Jackson: $150 million
Samuel L. Jackson is still regularly approached by producers and film studios with offers of employment and frequently receives scripts for review. Samuel L Jackson has been married to actress and television producer LaTanya Richardson since 1980. They have one child together, a daughter named Zoe who was born in 1982. All three Jacksons are actively involved in a number of philanthropic causes. They have given millions of dollars over the years to causes related to education, Alzheimer's and equal rights.
6. Demi Moore: $150 million
She created her stage name by adopting the last name of her first husband, Freddy Moore. She was also married to Bruce Willis, they share daughters. Demi Moore is once again a successful and in-demand screen actress and has worked on numerous projects. When not in Hollywood, she is divorced from her third husband Ashton Kutcher.  Moore hasn't been in any films in a while but she certainly doesn't appear lonely.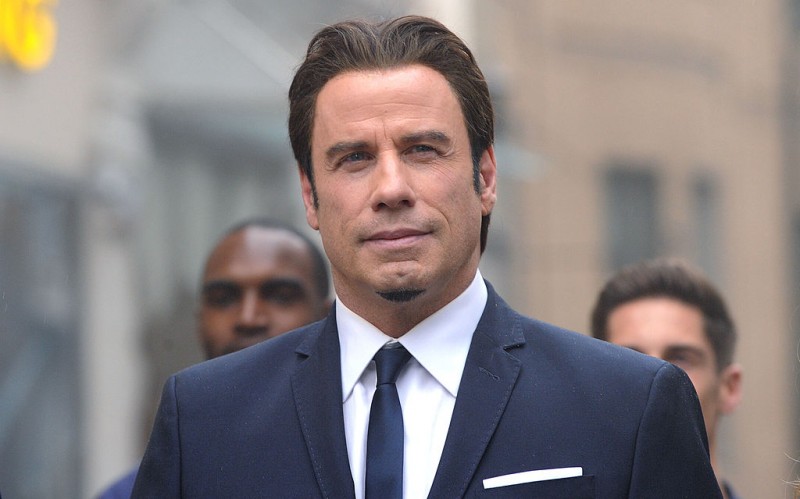 5. John Travolta: $160 million
Travolta struggled professionally in the 1980s, but regained his status via his role in the 1994 Quentin Tarantino film Pulp Fiction. Notable films since that period include Get Shorty (for which he won the Golden Globe for Best Actor in a Musical or Comedy), Ladder 49, Face/Off, Primary Colors, and a performance in drag for Hairspray, his first musical since Grease. Travolta married actress Kelly Preston in 1991.
4. Drew Carey: $165 million
In the eyes of most of the viewing public, he remains lovable old Drew, with his trademark spectacles and slightly nervous onscreen persona. And with his current gig at "The Price Is Right", it's a safe bet that he will remain a television fixture for many years to come. Drew is also a photographer and a minority owner of the Seattle Sounders FC.
3. Robert De Niro: $185 million
Robert De Niro is one of cinema's greatest actor with classic films such as Taxi Driver, Raging Bull, and Godfather two under his belt.  De Niro currently resides in New York where he is committed to building the TriBeca area. He has invested his money and time in The TriBeca film festival, TriBeca productions, and The TriBeca grill. In 1997, he married Grace Hightower.  The two would have a son Elliot just a year later. In addition to Elliot, De Niro has another son named Raphael who was from his first marriage with Dianne Abbott.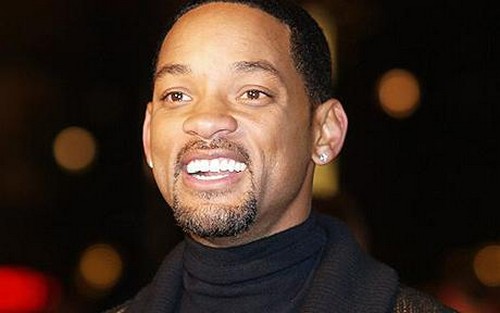 2. Will Smith: $200 million
He was consistently listed in Fortune Magazine's "Richest 40″ list of the forty wealthiest Americans under the age of 40 and is a ardent philanthropist who donates to a variety of causes. Will Smith rose from modest beginnings as the son of a school administrator and refrigerator engineer in west Philadelphia, to become one of the biggest actors on the planet.
1. Tom Cruise: $250 million
Cruise had his big break with Risky Business, and secured Cruise as an up and coming star and earned him his first Golden Globe nomination.His next big hits were the 1986 film Top Gun, which grossed $356 million worldwide and 1989′s Rain Man, which won four Academy Awards. Cruise's first Oscar nomination came a year later with Born on the Fourth of July, followed by a Golden Globe nomination for A Few Good Men.