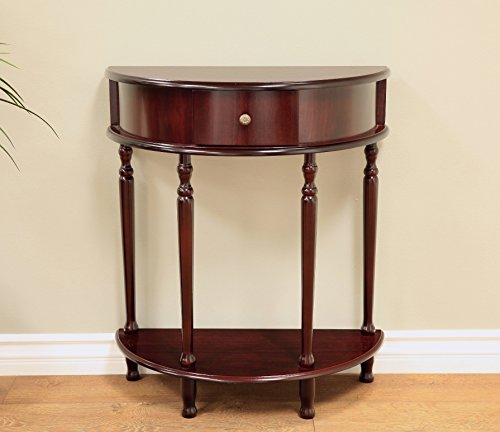 The days of having a house phone are almost completely a thing of the past. So, you may be wondering what use a telephone table could be in modern times. While it's true that telephone tables were initially used as a place to put your home telephone, these small tables can also make great accessories for your living or bedroom. Ideal for holding a beautiful picture or small statue, a telephone table can be a nice accessory to your home's modern design. If you love mixing the styles of the past with the flavor of the present, you'll certainly appreciate these tables. Take a look at 10 telephone tables perfect for contemporary use.
This item can make the perfect side table to place next to your couch or chair. A bottom shelf also provides a little bit of extra storage space.
If you have magazines or books you'd like to put on display, this item will allow you to do just that.
Made from eco-friendly material, this telephone table is easy to assemble and can be used for multiple purposes.
If you do still have a house phone, this table is the perfect place to put it on display. A spacious design also allows this table to be used for storing other items.
This tiny telephone table is perfect for holding a plant or a beautiful family photo that you'd like to put on display.
This beautiful oak table can make a great side table for your living room or even a nightstand for your bedroom.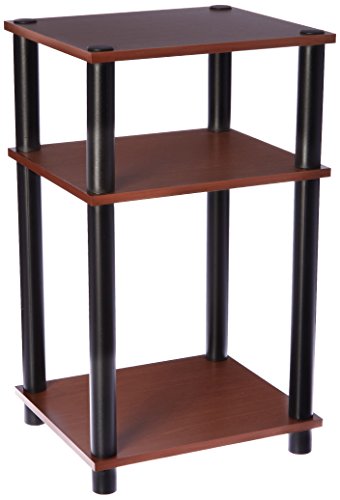 Simple and sturdy, this table may have designed to hold a telephone it can be used for so much more than that.
Although this item has a bit of antique design, it can still blend in perfectly with your home's modern decor.
Boasting two drawers and a shelf, this little table comes with plenty of storage for all of your favorite small items.
This telephone table manages to be both elegant and simple all at once, and made with a durable and sturdy design.