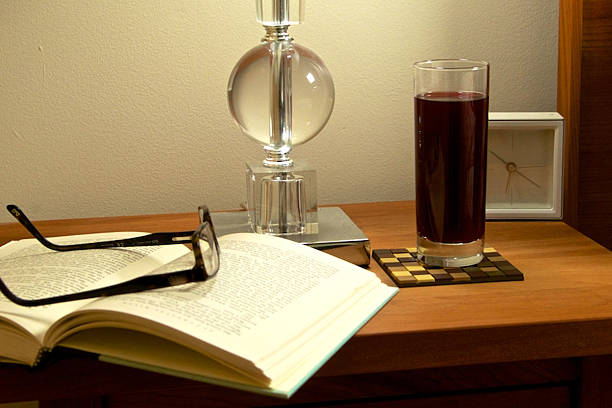 Nightstands are an important piece of bedroom furniture. They provide you with some very convenient storage space next to your bed, and make it easy for you to have access to necessary items such as alarm clocks, remotes, and tabletop lamps. If you purchased a complete bedroom set, a nightstand may have come with it, but for those who are putting their look together piece by piece, picking the right nightstand can be fun. Like other pieces of furniture, nightstands come in a wide variety of designs and sizes, making it easy to find one that is the perfect fit for your space. If you're interested in adding a new nightstand to your room, one of these options may be just what you need. Here are 10 beautiful nightstands for your bedroom.
Boasting a simple and modern design, this nightstand is perfect for bedrooms with a minimalist look.
Contemporary furniture is at the top of the list for many people, but if you prefer a more traditional look, this antique style nightstand will certainly catch your attention.
Nightstands should be practical, but that doesn't mean that they can't also be stylish. This cute and trendy nightstand will look good in your bedroom while providing you with some extra storage space.
Since nightstands are about providing you with a convenient place to put your things, it's nice to pick one that has enough room. Complete with a shelf and a drawer, this nightstand can store all of your bedside belongings.
A contemporary design and two large drawers make this nightstand very appealing. On top of that, this item is environmentally friendly, and the product's description states, "Every piece of this nightstand is sourced from Certified Environmentally Preferred laminated particle panels".
This nightstand is incredibly stylish, and if you're looking for something that will do more than just hold your stuff, this item is it.
When you imagine a nightstand, you probably picture a piece of furniture similar to this one. With a somewhat traditional design, this nightstand still manages to be attractive.
Is midcentury modern design your thing? If so, this "attractive and practical" nightstand could be the perfect addition to your space.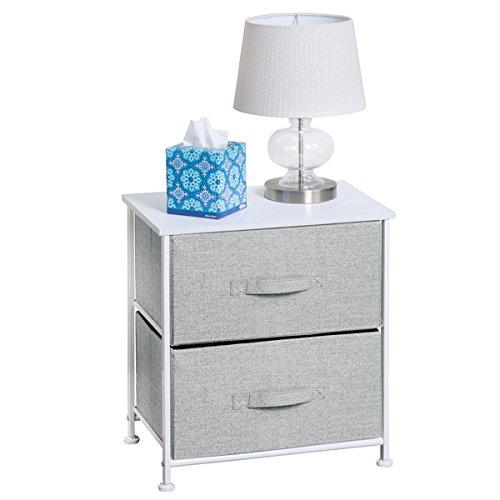 With a casual and design, this nightstand is perfect for a child's or guest bedroom. Lightweight construction also makes it easy for this nightstand to be moved around the room when necessary.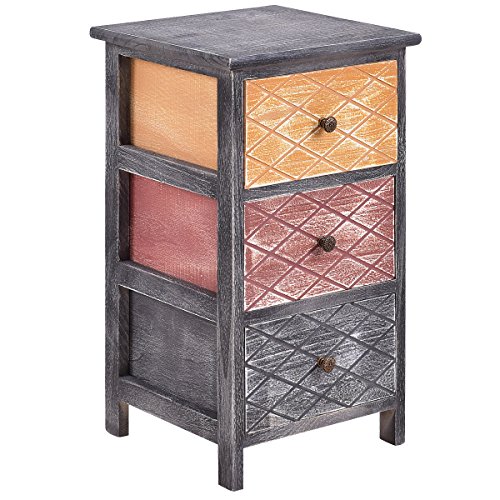 Nightstands can be colorful too, and this unique wooden nightstand is proof. Complete with three drawers, this item won't just bring some color into your bedroom, it'll also give you plenty of room for your stuff.
Lead (Photo by Tom Enos/Cherry Marketing Institute via Getty Images)