Chaise lounges are one of the most stylish and most practical pieces of furniture there are. Originating in France, chaise lounges have become a popular item all over the wold. Commonly found in living rooms, chaise lounges add an elegant twist by combining the classic couch and chair designs. Chaise lounges have been part of people's interior spaces for centuries, and they definitely aren't going anywhere any time soon. Whether you need some additional sitting space or simple want to add a beautiful piece of furniture to your space, a chaise lounge could be exactly what you need. Here are 10 comfortable and stylish chaise lounges.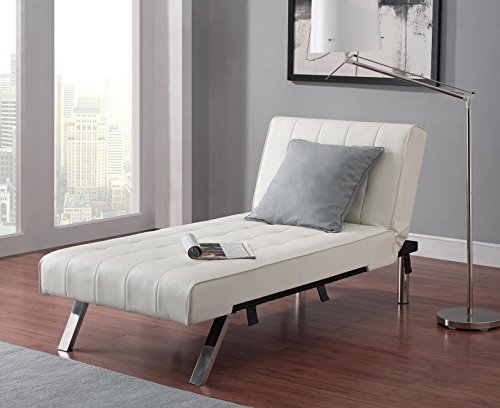 White furniture is always stylish, especially in formal spaces. This comfortable white leather chaise lounge can be the perfect piece to add to your living room.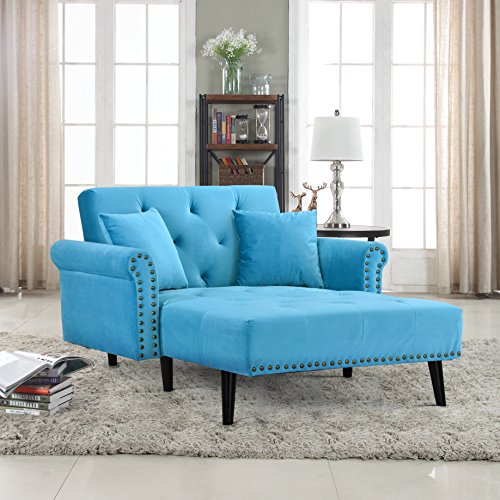 This lovely chaise lounge sleeper is perfect for sitting and relaxing or crashing over a long night. The beautiful blue design also makes this piece fun and bright.
Complete with an accent pillow, this chaise lounge is modern and stylish. Upholstered micro fabric also makes it attractive and easy to care for.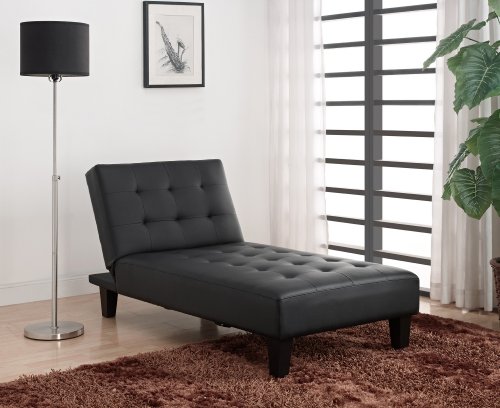 When it comes to chaise lounges, or any other furniture for that matter, you can never go wrong with a classic black design.
It's always nice to have some additional storage space, and this chaise lounge comes with just that.
This plush velvet lounge is not only beautiful, but it's comfortable too. According to the project's description, it even comes "Complete with a pillow and hand tufted elements, this chaise is a must have."
Boasting a curved design, this chaise is "Chic and contemporary a touch of dramatic flair." Whether your living room is formal or informal, this chaise can be a great choice.
Chaise lounges can be a great way to add a pop of color to your space, and this lovely red linen definitely does the trick.
Chaise lounges are known for being a little on the elegant side, so if that's the look you're going for this brown leather chaise might be just what you need.
Upholstered in velvet fabric, this contemporary chaise lounge is the perfect place to sit back and relax.
lead image via taxilib.com