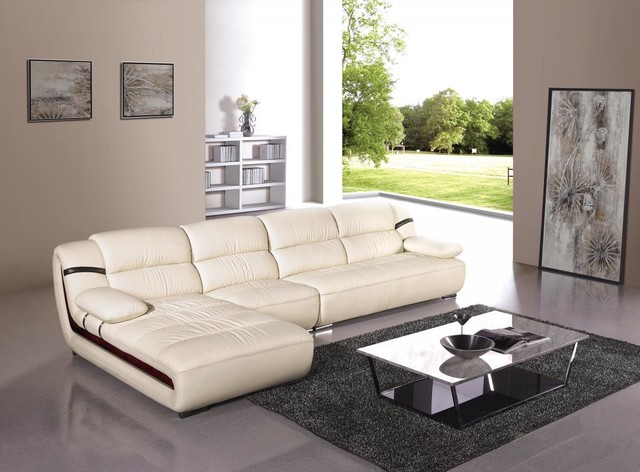 Although there are several living room designs that can make your home feel a bit more luxurious, nothing quite does the trick like a beautiful chaise lounge. Despite the fact that they come in an extremely wide variety, there's just something about chaise lounges that add a touch of class to any room they're placed in.If you've ever walked into a living room with a chance, you know just the effect they can have on the entire space. No matter what type of  design you've chosen for your living room, you'll be able to find a chaise that will fit complement your decor. If you're looking for a way to make your living room shine a little brighter, adding a chaise is the way to go. Here are 20 classy living room designs with chaise lounges.
image via houzz.com
Adding a pop of color is great for any sort of design – especially a room. Although this room features mostly light colors, the lime green chaise makes the room feel brighter and more appealing.
image via www.thedomesticcurator.com
Featuring a subtle pattern, this chaise adds a little bit of oomph to this eclectic living room. Also, the design of this chaise lounge adds a bit of a visual illusion to the living room, and helps the piece stand out above the rest.
image via decoritem.com
Two chaises are better than one, and this simple, yet attention grabbing design proves just that. Although this living room doesn't have a lot going on, these orange chaise lounges add a touch that is both casual and formal at the same time. Plus, the use of decorate pillows is a nice way to throw a little extra personality into your design.
image via www.design-brothers.com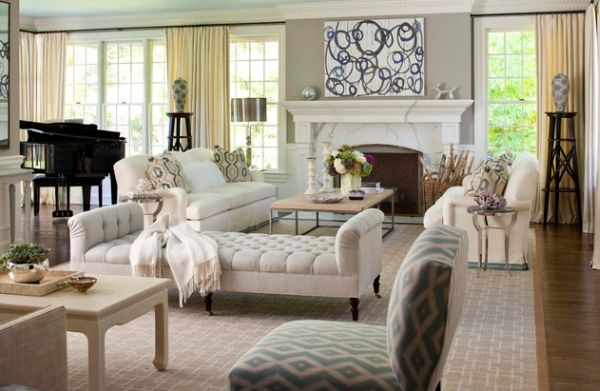 Combining the best of both old and new styles of design, this living room proves just how beautiful chaise lounges can be. The light color blends in well with the rest of the room, and the addition of a throw rude is the perfect accessory.
image via decoist.com
This plush suede chaise lounge acts as somewhat of a barrier between both sides of this living room. However, from either angle it doesn't look out of place. Th use of the pillow is also a good way to tie both sections together.
image via mazungo.com
To a lot of people, the thought of adding a chaise lounge to their living room design immediately makes them envision an old-fashioned piece of furniture. However, this modern chaise puts a new spin on the classic seat and helps this room feel unique and creative.
image via evenion.com
What better way to enjoy the view from your living room than to do it in a smooth leather chaise? While some chaise lounges are a little on the larger side, this piece cuts down the size to add a little bit of extra style. The open floor plan design also allows for plenty of space, giving the chaise lounge it's very own place to shine.
image via www.ambranews.com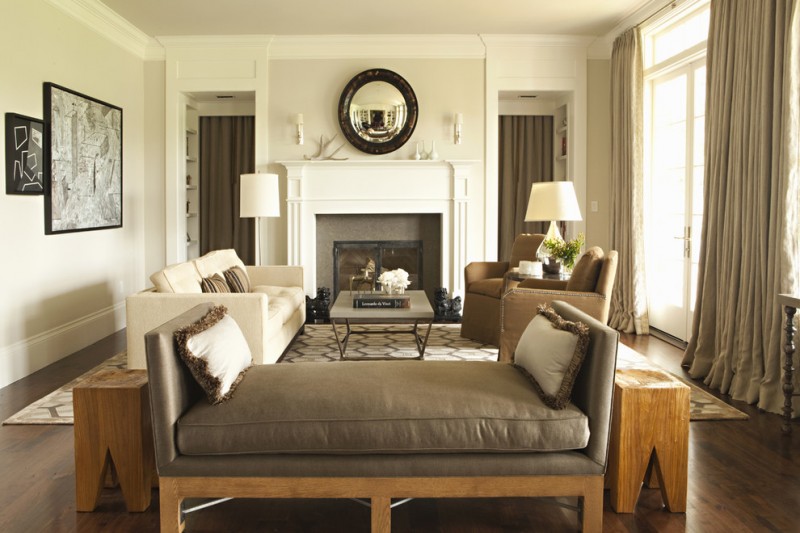 This simple chaise lounge with a wooden base is the perfect accent piece for the design of this living room. Although it is set off from the rest of the furniture, it easily steals the show.
image via www.singleconcepts.com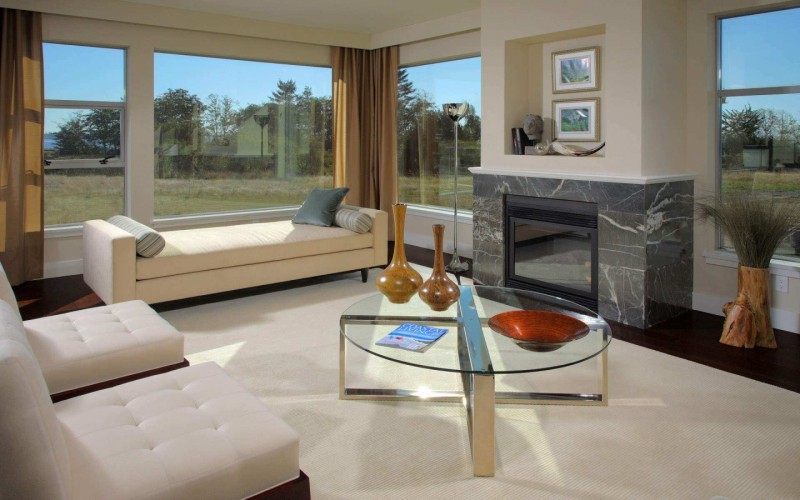 Because of their length and little or no back, chaise lounges are perfect for being placed near windows. If you've got a large window in your living room, placing a chaise lounge in front of it can give the room a clean and spacious feel.
image via roombowl.com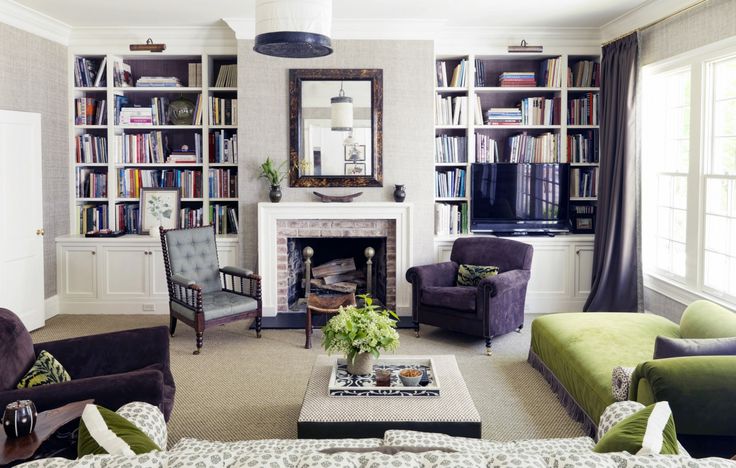 This living room design shows just the perfect color scheme and chaise lounge combination can make your space look incredible. This cozy living room is full of deep colors, and the antique-looking velvet chaise lounge blends in perfectly with the theme.
image via art-dep.com
If you've got a modern living room, a simply chaise like this could be the perfect alliterative to a standard chair. This design makes perfect use of bright colors by tying everything together with the orange leather chaise.
image via apartementlifestyle.net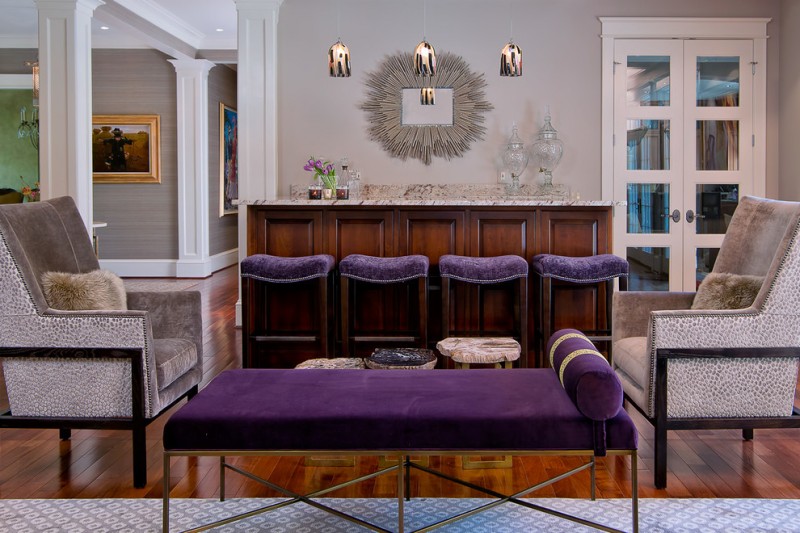 While this area could have been used as transitional space, this little living room space features a more formal design which proves that chaise lounges can look good anywhere. If you're in need of an impromptu living room/sitting area, you might want to consider putting together something like this.
image via www.impermanente.com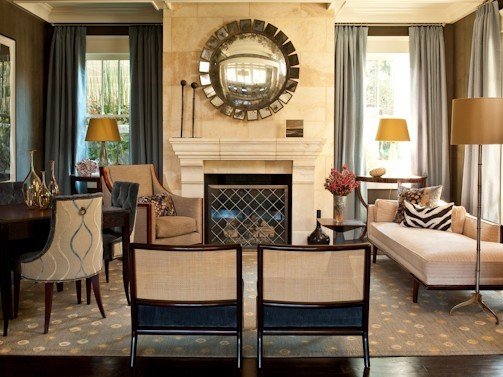 Who needs a couch when you can have a chaise? With its thin frame and low-key design, this chaise lounge blends in perfectly with the smooth design of this living room. If you have to spend time hanging out by the fire, you might as well so it as comfortably as possible!
image via www.conceptproductions.biz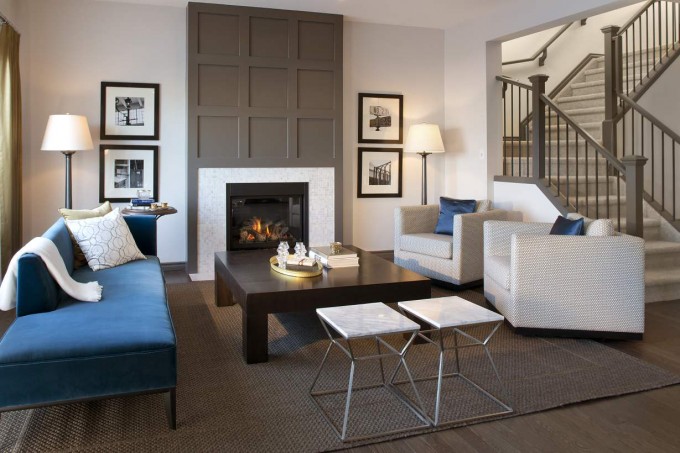 Although leather tends to be a popular choice for chase lounges. In fact, some people don't even realize that there are other options out there. However, this velvet-like material is also a nice option. It adds a cozier feel to the room while still allowing it to maintain a luxurious feel.
image via www.comptinental.com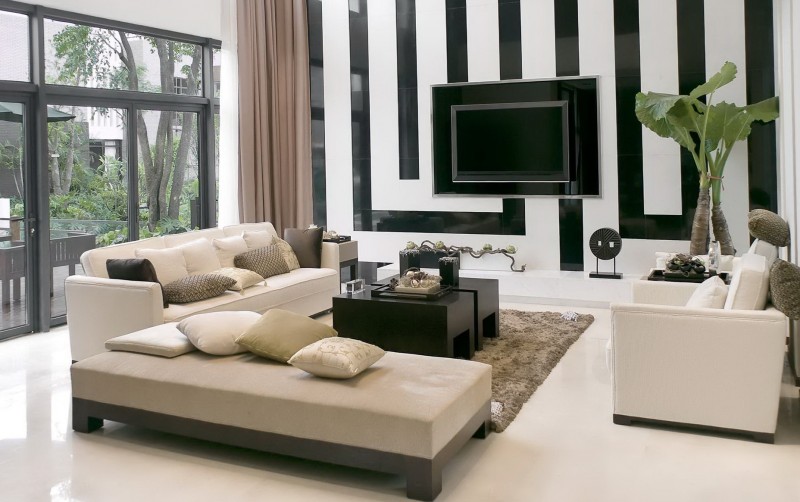 This plush cream-colored chaise lounge shows just how versatile these pieces of furniture are. While you're probably used to seeing chaise lounges with arms and maybe even a back, this perfectly rectangular design gives this living room a very contemporary feel.
image via www.laagcebu.com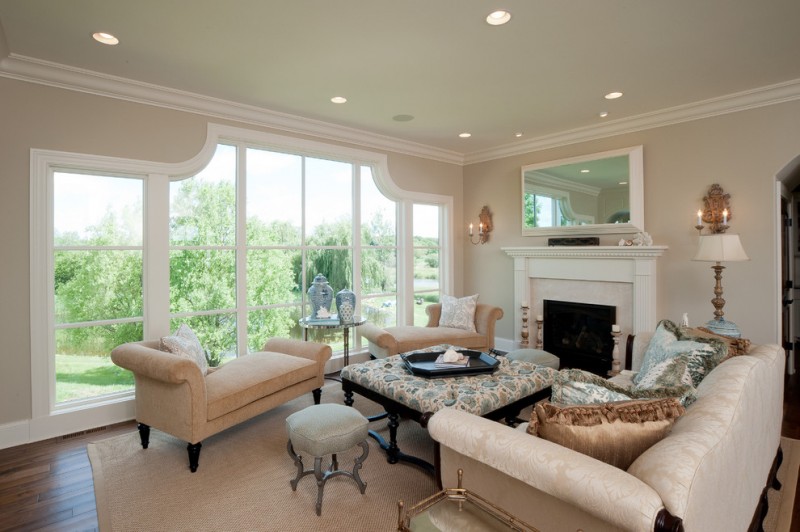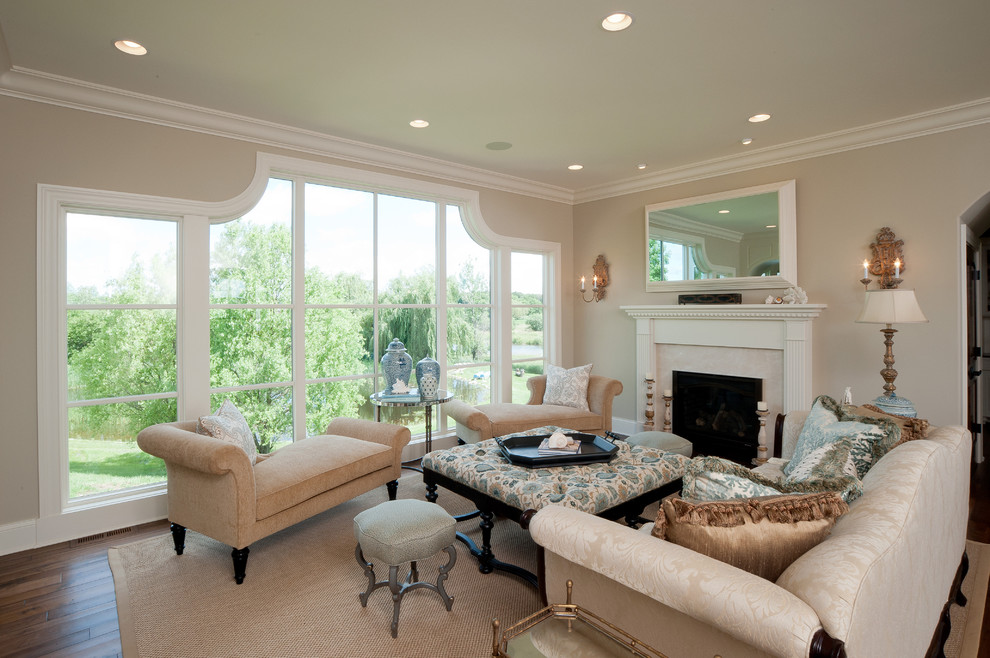 If you've got the space for a living room design with two chaise lounges, you should take advantage of it. In this room, the design and placement of the chaise lounges allows the window to be completely visible while still giving the room a beautiful appearance.
image via www.mdiwebdesign.com
Chaise lounges with patterns aren't something you see everyday, but when used in the right room they can be very nice fit. Playing off of the gray color scheme, this checkered chaise lounge adds a nice accent to the design of the living room.
image via www.skydesigns.xyz
You can never go wrong with leather. No matter what type of living room design you're going for, leather chaise lounges will always find a place. This simple yellow chaise with a small metal frame
image via hgtv.com
Black is one of those colors that just goes well with everything. That combined with leather, always a safe choice. If you don't feel comfortable adding bold colors to your living room, but really want your design to include a chaise lounge, using one like this is the answer. If you decide to experiment with color in the future, you can always add a colorful blanket or pillow.
image via www.yacineaziz.com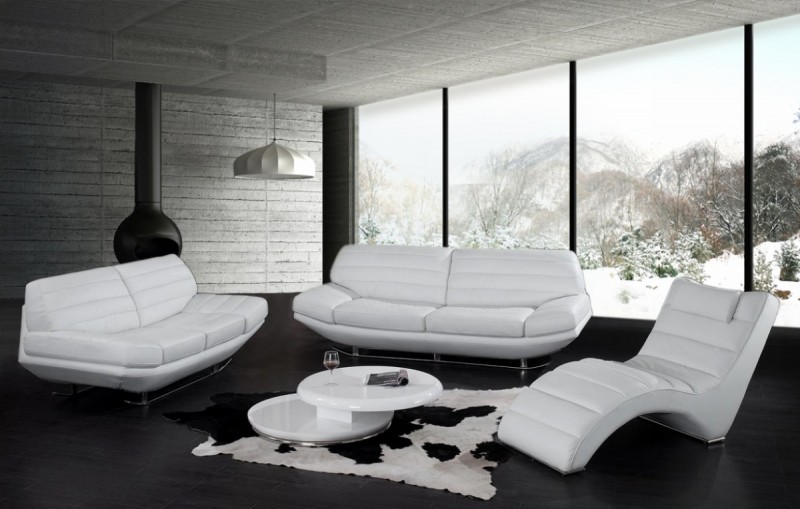 If you're not a fan of black, but want a color that you know you can't go wrong with – there's one other option. White is another classic color that looks well in any room, and this leather chaise lounge with a simple head rest boasts a futuristic build that looks extremely comfortable.
image via www.couchiku.com