Closets have become much more than they used to be. In years past they served as a small space to hang your clothes and for some, a place to cram as many items into for storage as possible. Things have changed a great deal over the years. People realize the benefits of having a spacious, organized closet that serves as a highlight of a home rather than a simple place to hang clothing. The concept of a large walk-in closets or closet that have been individually designed was only a home feature for the wealthy.
That is not the case anymore. More and more people are spending big dollars to have closets designed and installed. These areas are not a simple walk in closets; they incorporate high-quality materials and versatile storage functions to maximize space and add elegance to the home. One company that provides design services and solutions for these premium closets is California Closets.
This customer oriented company takes pride in working closely with clients to ensure they can come up with a custom plan that suits the needs of the homeowner and creates an elegant and tranquil space for their belongings. California Closets have been providing its customers with high-quality solutions for over three decades. The first store was opened in 1978 just after a young student graduated from college and decided to take his crafting skills and put them to use in creating a new business.
That business has steadily grown over the years and has become a trusted authority on closet design.They have vast knowledge and skill when it comes to providing the ultimate in organization and custom details. California closets offer the customer exceptional service and workmanship. There are currently over one hundred twenty showrooms across the United States. They currently staff over seven hundred designers. Their company continues to grow as more and more people are discovering just how much they stand to gain from using their services to simplify and improve their home storage needs.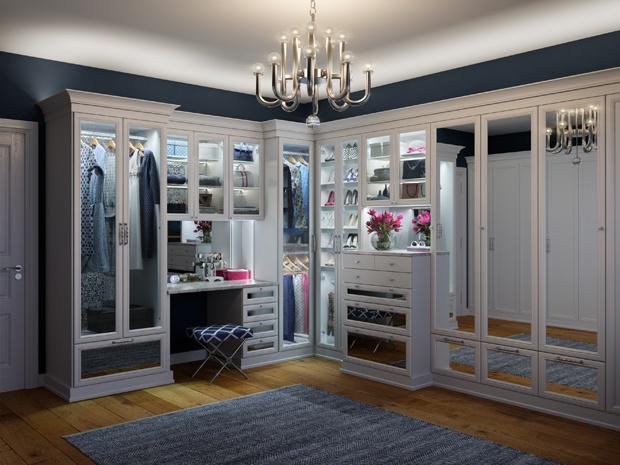 California Closets offer several styles of storage solutions including office storage solutions. Their closets can range from the vast and extravagant to an improved version of the classic closet. Whatever solution you choose, you can be sure that you are buying the best possible materials and service available on the market. The price of the California Products is well worth it. While some people may balk at costs of $3,000 and considerably higher, the money you will save in storage over the years is well warranted.
Not only will you be able to add style and sophistication to your life while providing storage solutions, but you will also be adding value to your home. California Closet improvements can become a big selling point in the real estate market. California Closets offer a variety of finishes to suit your individual needs. The finishes range from natural to darker contemporary styles. The company uses finishes imported from Italy. They have a line of imitation wood called Lago that looks completely natural and is very durable. The Tessero line offers a material that has a very rich wood texture for those that are going for a more natural look.
The classic system can be modified with other offered accessories to give you a customized look that you seek. All of the colors offered are California Air Resources Board approved. All materials used for their products are eco-friendly, and the classic system is available in four color options. Other closet systems are also available in several different colors to allow for a good match to your home's existing decor.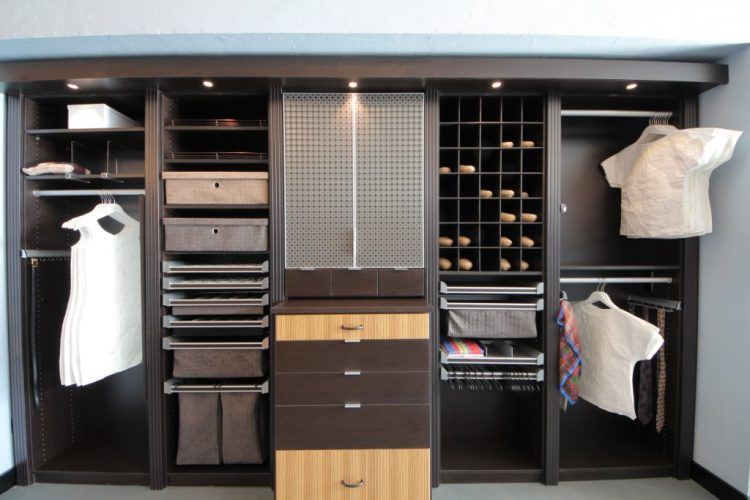 California Closets are committed to being sustainable and eco-friendly. They feel it is their duty to help preserve and protect the world while offering their customers the very best quality. The ability to reduce the impact on the environment is a priority that they take seriously and will continue to be committed to in the future. All composite materials are made of recycled materials and certified by Greenguard.
To start the process of ordering your custom California Closet, you will first have a personal consultation to help determine your needs and decide what the outcome should be. The consultation is free and usually will take a few hours to get an idea of what your taste is. The next step is the collaboration step. This is where the designer will work closely with the customer to decide the details of the closet. Things such as finishes and organizational details will be discussed in this phase.
Another important factor in the design will be the lighting.  After that, the closet is cut and ready to assemble by their master craftsman. This process ensures that you will have perfectly fitted pieces that make the finished product outstanding. The final step is installations. The California Closet professionals will take their experience and put it to use assembling your custom closet to your designer's specifications.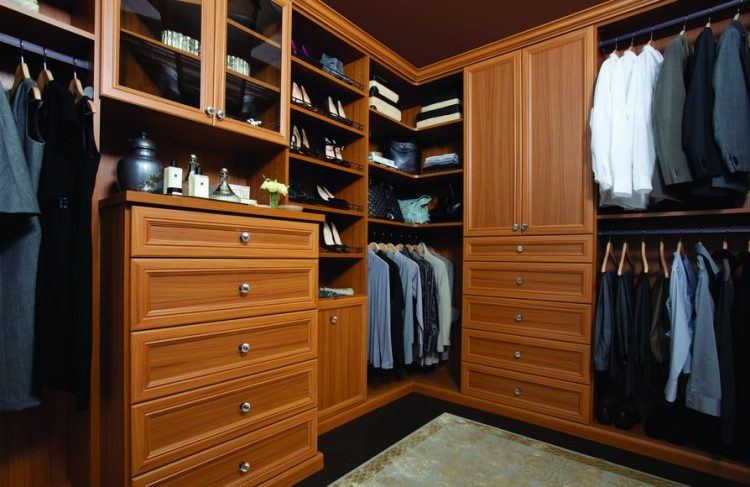 The process of having your California Closet come to life from the consultation phase all the way to the execution of the assembly takes a fairly short amount of time. These closets are all about personal convenience and the team of professionals also know that the process of providing you that level of service needs to be a quick and easy as possible.