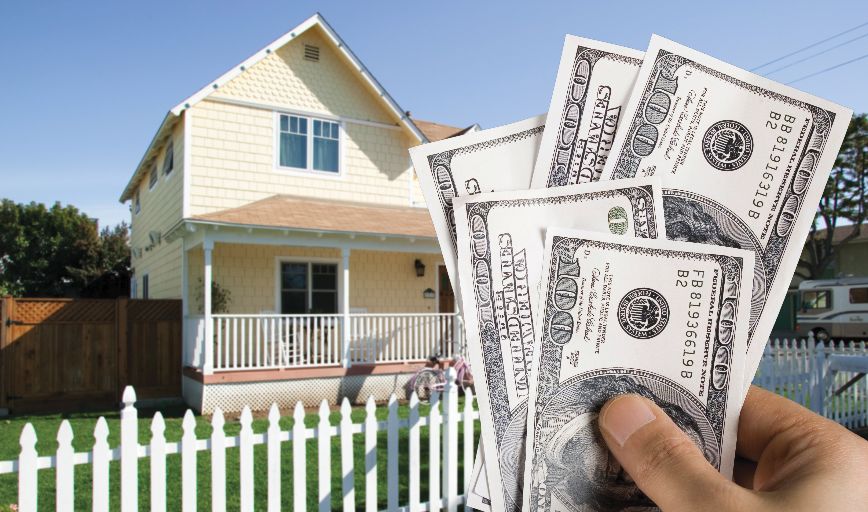 Not long ago a young lady buying her first condo was gifted a substantial portion of the down payment by a generous parent. The prospective buyer waited a while before depositing the funds into her account and had quite innocently not previously disclosed the source of those funds. Underwriting revealed that the funds had not been in her account long enough, delaying mortgage approval and the purchase. The parent even called the mortgage banker to protest; it was no one's business where the money came from, he said.
This story ultimately turned out well, but illustrates an important point: Mortgage lenders require your down-payment funds to be "sourced" and "seasoned." But what does that mean?
Sourcing means your lender needs to be able to identify where money came from. Seasoning refers to the money having been in the mortgagor's (borrower's) account for a certain period of time.
For funds to be considered seasoned, they must be sitting in an account in your name for 60 days or more. All large deposits must be sourced and any that cannot be traced to an original and acceptable source will not be counted toward your assets due at closing or toward reserves.
Sourcing is providing evidence of where the funds came from. An underwriter wants to source the funds to make sure the money came from a legal source and is otherwise eligible for use as down payment or reserves. Although assets from the sale of personal property such as a boat or car, can be used for down payment or reserves, in most scenarios the documentation needed to meet the sourcing requirements has proven to be very challenging.
For example, if you withdraw funds from your 401(k) for your down payment, the underwriter will require the Terms of Withdrawal. The terms of withdrawal, along with the 401(k) statement and personal bank statement showing the transaction has been completed will satisfy the sourcing. However, you must consider seasoning too: If you plan ahead and transfer these funds well before your 60-day requirement of seasoned funds, you will not have to provide the seasoning documentation.
Self-employed folks may want to take special notice of sourcing and seasoning, as many of them keep all or much of their funds in a business account and use money for personal items as needed. However, when it comes to the mortgage process, the underwriter will make a detailed calculation to determine if pulling funds from the business will hurt the business operations.
And get ready to provide additional paperwork to allow the business account to be used. Some lenders don't allow for the use of business funds at all. Others will allow it as long as the Profit and Loss statements, along with the balance sheet, will support the amount needed for withdrawal while not hurting the business. Bottom line: If you know you're buying a house soon and will be moving money from your business account, do it early and be prepared to provide documentation for the lender.
In short, your lender wants to know that you're a responsible borrower and have saved up the money for your down payment and reserve requirements. Not someone who's borrowed cash to meet the qualification requirements or even someone who landed a big sum of money from a party other than your employer. Lenders measure risk and people who plan ahead and save are those with the least risk as far as the bank or mortgage organization is concerned.
Sourcing and seasoning and the specifics around those requirements are also a great example of having an open line of communication with your mortgage pro, and working well in advance of your anticipated mortgage need. You don't know what you don't know, and your loan officer should be ready and willing to review your circumstances, advising and educating you. And, working with them when you are still in the "thinking" stage of needing a mortgage allows time for you to overcome obstacles such as sourcing and seasoning without delaying your home ownership dream.
Kelly Koklas (NMLS #1177177) is a Vice President and Mortgage Banker with PrivatePlus Mortgage, a division of Private Bank of Buckhead and Private Bank of Decatur. KKoklas@PrivatePlus.com or www.PrivatePlusMortgage.com
Member FDIC.  Equal Housing Lender. Offer of credit subject to credit approval. Bank NMLS #758195