We here at Housely always appreciate a great pool design.   And if we had to choose the number one design for pools it would be the infinity design which essentially makes it look like a pool combines with nature giving it an almost cliff like effect.   Today it looks like we found what is considered to be the Mecca of infinity pools. In the Swiss Alps, 3,000 ft above sea level, you will find Villa Honegg; a 5-star boutique hotel with some of the most breathtaking views in Switzerland.
And what sits on top of this luxurious 23 room getaway?  None other than one of the most beautiful infinity pools you've ever seen.  The pool itself maintains a 93 degree temperature year around.  The surrounding panoramic views are so spectacular that the pool steps have been recently nicknamed, "Stairway to Heaven".
Below you'll find photos of this enchanting paradise as well as additional shots of the hotel.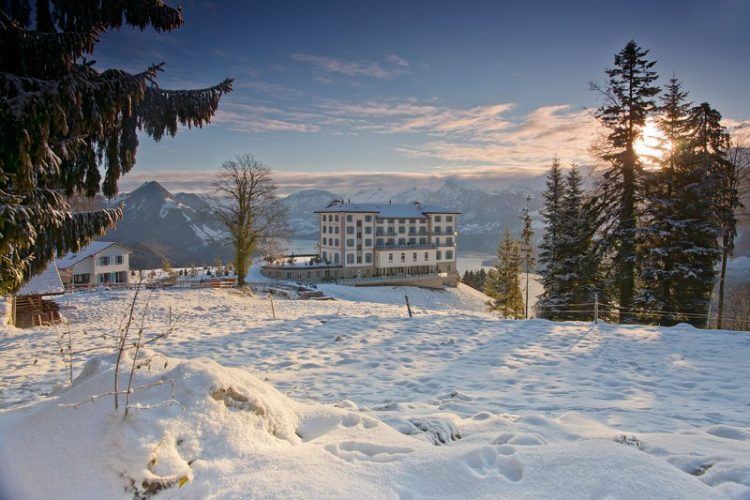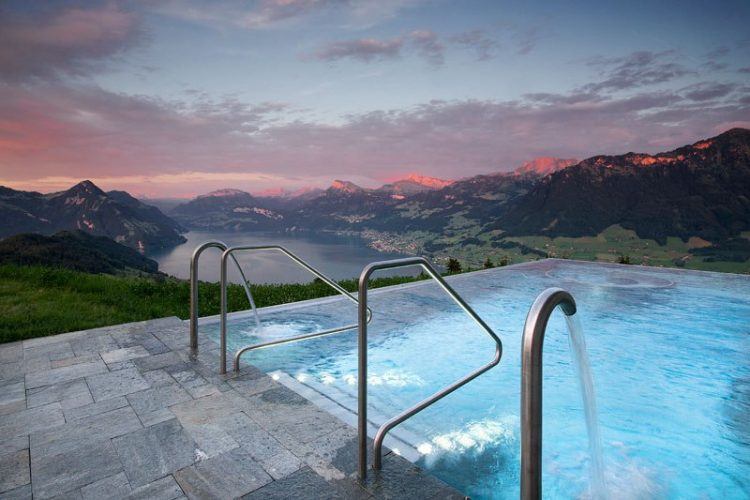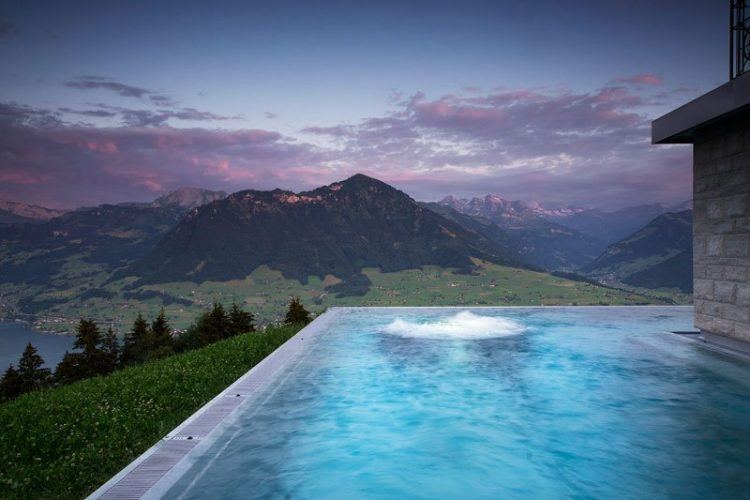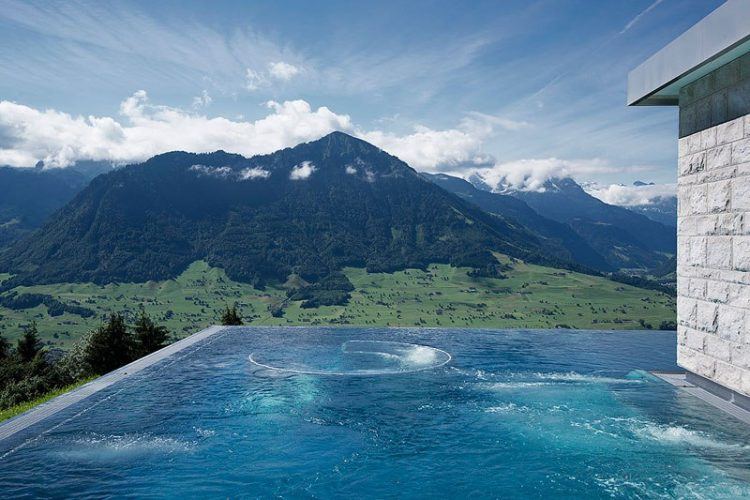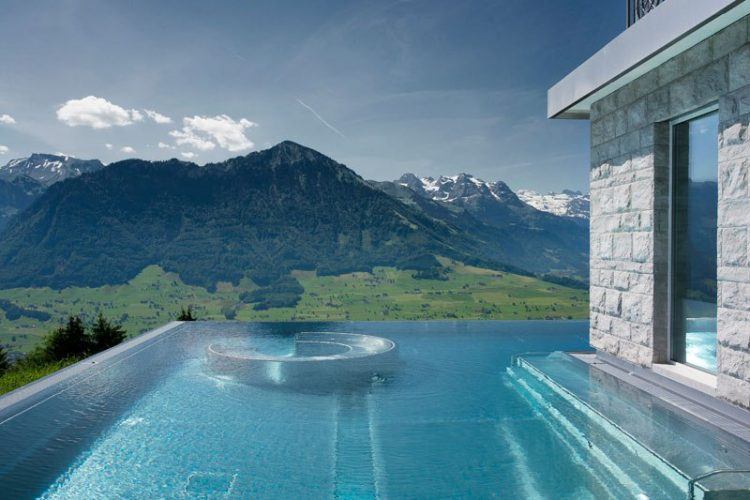 Photos via