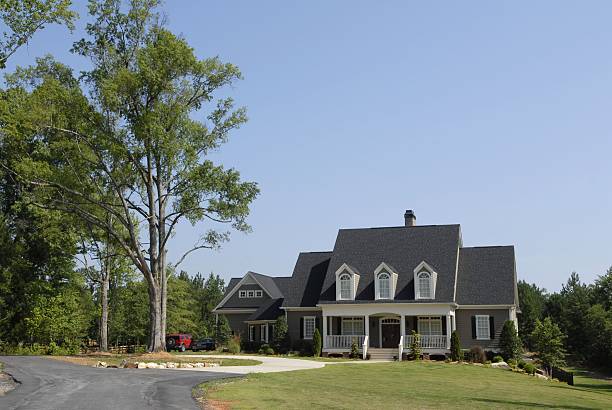 It goes without saying that once you have children your priorities change. This is especially true when it comes to looking for a place to live. When you're childless, you may want to live in a city close to the education, with no concern about local schools or activities for children. However, as a parent, those are things that you have to think about and suburbs become more appealing. With that being said, Fayetteville GA is a great place for people looking for the ideal atmosphere to raise children. With lots of things to offer both parents and children, Fayetteville is a small town with easy access to the big city (Atlanta). Here are 5 reasons to raise a family in Fayetteville GA.
Good schools
Most parents want to live in a place where they can feel confident about sending their children to public schools. You can definitely feel that confidence in Fayetteville. The local schools are right on par with the national average and more than 90% of Fayetteville's population has completed high school.
Low crime rate
Safety is always something to think about, but this is especially true when you have kids. Although the crime rates in Fayetteville GA are higher than the national average, they're 7% lower than the Georgia state average. This means that Fayetteville is safer than 45% of the cities in the country and the crime rate in the area seems to be decreasing each year.
Close to Atlanta
Fayetteville is a very small town with population of less than 20,000 people. This is one of the things that makes it a nice place to raise a family. However, it is also one of the things that can make it boring. Fortunately, it is located just over 20 miles outside of Atlanta which means that you'll have easy access to the city when you want to enjoy a bit more excitement.
Relatively Affordable
Compared to many of the country's other suburbs, Fayetteville GA is fairly affordable. If you're moving from the north, you'll certainly find the prices to be a little more on the inexpensive side. While the cost of living is 8% higher than the state average, it is only 2% higher than the national average.
Voted one of the best places in Georgia to raise a family
Fayetteville has been voted as one of the best places in Georgia to raise a family by sources like Niche, Movoto, and Nerd Wallet. Things like the area's school systems and low crime rates were taken into consideration when earning a spot on the list.
Lead  (Photo by Barry Williams/Getty Images)