As a home owner, if your home is set back from the street, it can be quite difficult to see the driveway at night. This is why you need a little extra help. By adding a few pathway lights on the ground level or higher on posts, you will be able to light your pathway or driveway well.
What this means to you is that you can improve the beauty as well as the security of your home. The lights will illuminate the trees, the hedge, the flowers and pathway at night creating an amazing effect. It also improves security by allowing you to spot any unauthorized people or animals lurking in the hedges or lawn. Furthermore, it helps to show your visitors the way to your home easily.
Here are six pathway lighting ideas that can't miss and will help you to spot your driveway clearly at night.
Lanterns
Lanterns come in different designs and you can have them installed at intervals along the pathway. They are made of metal, especially the stem, which is planted into the ground together with the lamp shade structure. The metal used is protected against rust which allows the lampshade to withstand rainfall and moisture.
When installed at intervals along the pathway, they will help to illuminate it when dusk comes. You can find your way easily together with your family members and visitors. Furthermore, it provides a great effect to the flowers along the pathway as they add color to the night.
There are many designs you can look out for. You can select those with square and dropping lampshades. You can also select those with mounted circular lampshades or any other design you can find at the store when shopping.
A set of four will cost your around $91. Depending on the length of your path and the number you want installed, the total cost will vary.
Solar path lights
Today, many people are opting to use green and renewable energy in order to save the environment as well as reduce the electricity bill. This is why solar path lights make sense to use along your pathway. The best thing about this type of pathway lighting is that it can be adopted to fit any type of path. This is attributed to the lack of cabling which would have been required if electricity were to be used.
In this case, all you have to do is hire an expert and they will lay lights along the path for you (or you can do it yourself). When day light approaches, the lights will recharge using the rays of the sun. They will turn on your path when night falls thanks to the charge they now accumulate.
Each unit of solar light costs around $21 and you can always purchase a set of 4 which should amount to around $85. Depending with the length of your pathway and the number you want installed, the total cost is bound to vary. Remember, it wise to take your time and shop as you may find affordable designs too.
Potted lamps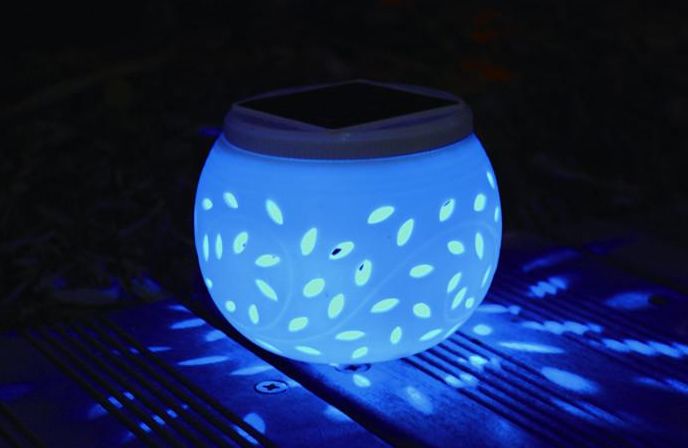 These are shaped like giant pots and can be made of plexi glass or ceramic. The best thing about this form of light is that it illuminates a large area. Furthermore, the addition of flowers around it improves the natural setting of your landscape. During the day, the lights are turned off which saves you power. They will appear like ordinary plexi glass or ceramic flower pots. When night falls, they will be turned on illuminating the pathway. If you are hosting an event around your yard or garden, you don't need to invest in expensive lighting.
The potted flower lamps can be arranged in different positions around the garden. You can also lower your electricity bill when you opt to use LED bulbs. They are built with chips instead of a filament which assures you that they won't burn. This in turn promotes a long lifespan saving you money when it comes to replacement.
These can be a bit expensive but they will improve the look of your pathway. A single ceramic solar pot is priced around $40.
Embedded walkway pathway lighting
These are suitable for a home that has a short pathway from the street. In order to embed the lights, it needs to be done when the pathway is being constructed. There are several options you can choose from. You can have strip lights embedded down the center of the path, you can have lights embedded on the edges of the path, or you can opt for scattered star shaped embedded lights.
The scattered star shaped embedded light type gives you a starry look. This is accomplished when small individual lights are installed on the walkway just before the pathway is complete. You can even opt for spirals, bar or circular shaped lights. It all depends on your style.
A complete set should have a price tag of around $250.
Hanging LED Lighting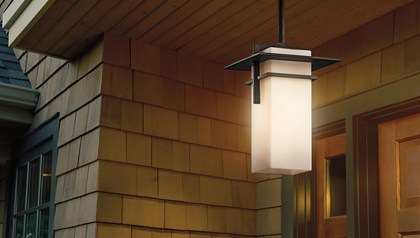 This is a perfect choice especially if your pathway has trees close to it on both sides. All you have to do is select the type of LED light you want. You can opt for strips or LED bulbs. The shape, color and size of the LED bulbs can differ depending on your tastes and preferences.
The best thing about overhanging lights is that they will illuminate a large part of your pathway plus your yard. This will start from the gate up to porch. You can be able to see if anyone is lurking in the trees or bushes close to your home.
Furthermore, they act as outdoor security lighting which help to deter burglars from breaking into your home. You can always have a professional install for you sensors which will ensure the lights get turned on and off at the appropriate time.
If you opt for the string LED solar lights, you can purchase a complete set at $15. If you opt for the Shepherds hook type, you can purchase a pair at $35.
Final Thoughts
When choosing pathway lights for your home, you don't have to concentrate on aesthetics only. Look at the functionality especially in terms of security and saving you on electricity bills. It is not cheap to run several outdoor lights but thanks to innovative solutions, you can finally style your home even at night.
It is difficult to select the right type of lights that will improve the look and security of your home. Try taking a photo of your pathway from the gate looking towards your home. This photo trick will allow you to compare designs online and find out which styles fits you perfectly.