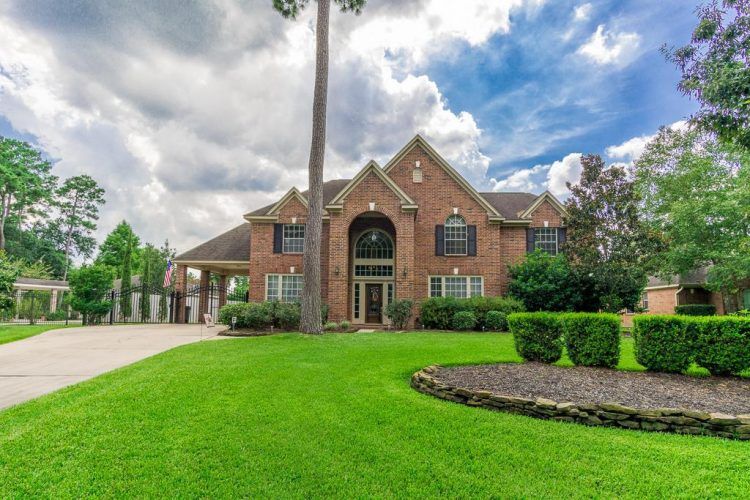 Park Forest, TX is in northwest Dallas and is a popular residential community that started in the 1950's. It's located North of Northaven Lane, East of Cromwell, south of Forest Lane, and West of Marsh Lane. The entire Park Forest neighborhood is made up of beautiful homes, an exemplary elementary school, and an amazing park. Residents there have been enjoying a flair for living since 1958 and that includes the amazing mid-century homes, mature trees, and large yards that make it a fascinating place to live and one of the most up-and-coming communities in the country.
About the Park Forest Community
The population of Park Forest is 646 residents and the average age of residents is 47 years old. 84 percent of the residents are homeowners. When asked, the neighbors in Park Fores say that they love it for the friendly neighbors, beautiful trees, quiet homes, and the overall family-friendly community that is so peaceful as well as being welcoming to everyone when they arrive. The top interests of residents in Park Forest include family, friends, dogs, music, reading, art, food, cooking, and travel.
Surrounding yourself with the tranquility and charm of a captivating community located in the central core of North Dallas is exactly what you get in Park Forest. And, some of the many unique characteristics of this popular neighborhood include cozy nooks, lushly landscaped surroundings, and tree-lined lanes. People are choosing this area more and more for the opportunity of enjoying the convenience of local shopping, dining, and entertainment. Park Forest residents can also enjoy being just minutes from downtown Dallas, I-35, the I-635 LBJ Freeway, and the North Dallas Tollway.
Park Forest is mainly suburban in nature and gives its residents an extremely comfortable way of life. Like many of the other established communities in the northwest Dallas area, it offers plenty of room for outdoor activities. Residents of the area are happy with enjoying numerous benefits like the close proximity to a number of major areas, including the major Metroplex cities of Grapevine and Arlington, as well as Downtown Dallas/Fort Worth. And being only a half hour drive from numerous other outstanding business areas makes Park Forest even more desirable as a place to live. All of this makes the area exceptionally appealing to commuters, as well as people who simply want the suburban lifestyle without having to give up the city life.
Park Forest Crime Watch
The Park Forest Crime Watch is a group of dedicated volunteers that are completely committed to maintaining a safe neighborhood. They work in direct communication with Dallas PD for helping to reduce and deter crime in the neighborhood. The crime watch is completely funded by donations and there are no dues charged to residents. They hold bi-monthly neighborhood meetings that are also attended by members of the Dallas PD, as well as residents and guest speakers for the purpose of providing information to the neighbors regarding safety and deterring crime in the neighborhood.
Enhanced Neighborhood Patrol
Park Forest also has an Enhanced Neighborhood Patrol (ENP) to help with safety, crime prevention, identifying suspicious activity, and ensuring the well-being of Park Forest residents. They are provided by Dallas PD using DPD officers in uniform and patrol cars to deliver an added level of security at specific times of the day and night as needed. This patrol delivers special services and benefits that aren't provided by regular DPD patrols.
Benefits & Services
Dedicated armed DPD officers in squad cars who can quickly respond to calls
HomeCheck
Added Response Benefits
Cell Phone # gives residents direct access to officers
Rapid Communication via email
Quarterly newsletter with crime statistics and overview
Signage for active members
Patrol Coverage
Park Forest Home Prices
The average price per square foot for homes in Park Forest is $142. Three-bedroom homes in the area are listed at approximately $275,000 while four-bedroom and larger homes are listed at around $399,000. Asking prices for homes in the community have increased by 21 percent since September 2015. The total number of homes available has increased by 25 percent during that same time period.
Park Forest Schools
There is one elementary school in Park Forest and it is the Everette Lee Degolyer Elementary School. This school serves Preschool thru 5th grade. It was rated by GreatSchools at 5 out of 10. There are currently 393 students enrolled there and it was rated four out of five by 24 of the parents of those children.
Airports
So, just how far from Park Forest are the local airports? Well, Dallas Love Field Airport is 7.2 miles from the community. This takes about 18 minutes to get there. And, Dallas/Fort Worth International Airport is only 16.4 miles away and it takes only 22 minutes to get there from Park Forest.
Nightlife & Restaurants
From friendly local diners to fine dining, the area delivers all of it. There are numerous styles of great cuisine from all over the world highlighting the diversity that gives foodies plenty of new and exciting food to try out. The majority of Park Forest residents enjoy heading to their local pub or bar for drinks when they go out for the evening. On the other hand, heading to nearby Dallas proper means the opportunity to sample the rocking nightlife scene.
A short drive down Northwest Highway can provide a wealth of good eats. For one fine dining experience that delivers the finest Italian food in north Texas, try Bugatti Ristorante. It's a traditional Italian restaurant that features a far-reaching menu that ranges from classic Fettucini Alfredo with either chicken or fresh shrimp to grilled lamb chops with Madeira wine sauce. Follow that up with classic Tiramisu or a Bugatti snowball and you've got the perfect ending to a fantastic meal.
For the spicier side of life, there's some incredible yet affordable Tex-Mex at Casa Navarro. They offer plenty of specials for both lunch and dinner plus a pretty extensive breakfast menu and that means quite simply great food all day long. Their super- fresh guacamole is to die for and you'll love their spicy Chile Rellenos and tender brisket tacos.