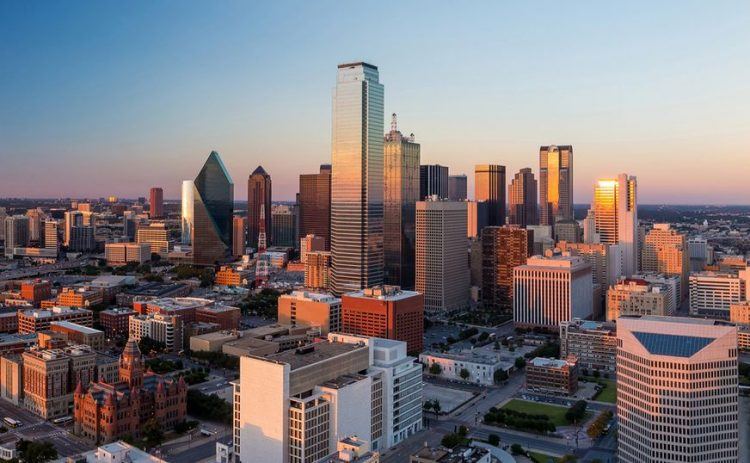 With a population of 1,300,092, Dallas, TX is the ninth largest city in the United States and ranks third in the state of Texas.  This historical city was once a Spanish territory and became part of Mexico from 1821 to 1836. In 1836 the Anglo-American settlers in Texas gained their independence from Mexico and became part of the United States. The city of Dallas was later established in 1839 by John Neely Bryan, but did not receive its name until two years later in 1841. In 1856, Dallas was formally incorporated as a city in the state of Texas. By the end of the 19th century, Dallas had become a strong industrial city with a booming economy.   Here are 20 things you might not know about Dallas, TX:
1. Dallas, TX is haunted. Dallas is probably not the first city that comes to mind when you hear the word haunted. In fact, it is probably not a city you would even consider thinking of when listing haunted cities. However, there have been numerous reports made of paranormal activity and hauntings in several Dallas locations. First, there is the legend of the Lady of the Lake that started way back in the 1930's. The story begins with a dripping wet female hitchhiker waving motorists down. She asks for a ride to her house, but when they reach the house either the seat is damp and empty or the girl's father answers the door stating she drowned in White Rock Lake and died. There are also reports of seeing a ghostly female apparition rise from the same lake. The historic Hermann Hall on Elm Street is believed to be haunted. Pictures randomly fall off walls, there are unexplained voices and laughter, and slamming doors. The Millermore Mansion in Dallas Heritage Village is also rumored to be haunted, as well as the Old City Park Law Office, and The Majestic Theater.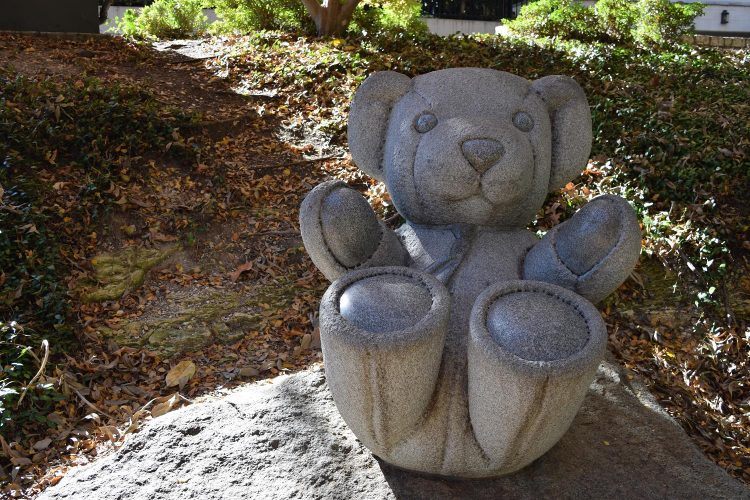 2. The kids will love this one. There are large Teddy Bear sculptures hidden in a park in Dallas, TX. Lakeside Park is a breath-taking fourteen-acre park with a bridge you can walk over to experience majestic scenic views. In the same park, whimsical teddy bear sculptures are waiting for you. The next time you are in Dallas, take a relaxing, tranquil walk through the exceptionally beautiful, landscaped park and take a picture with the Teddy Bears.
3. You can thank Dallas for the invention of the frozen margarita. Mariano Martinez, a restaurant owner in Dallas, Texas came up with the idea of a frozen margarita machine. Where did this idea come from? He was at 7-Eleven watching a slurpee machine turn and figured why not use it for one of his cocktails. He introduced the idea in 1971 in his restaurant, Mariano's Mexican Cuisine and it received rave reviews.  The rest, as they say, is history.
4. Here's a bit of sports trivia for all you athletic fans.  Dallas is the only city to ever host the World Series, the NBA Finals, and the Superbowl all in the same year. Although spread out over two calendar years, fall 2010 to summer 2011, these games all occurred during the same sports year. This wonderful phenomenon had never happened before and has not happened since.  If anything we could see it happening in Dallas again, but likely not any other cities.
5. Remember the story of Bonnie and Clyde? We have all heard it. They were the famous outlaw lovers and robbers from the Great Depression era. Both Bonnie and Clyde were from Dallas, TX. They were shot and killed in a rain of gunfire with the Texas Rangers and FBI. Not only were they both from Dallas, TX, they are buried there too.  Bonnie Parker is buried in the Crown Hill Cemetery and Clyde Barrow is buried in Western Heights Cemetery. It may sound morbid, but there are people that visit their graves as a tourist attraction each and every day.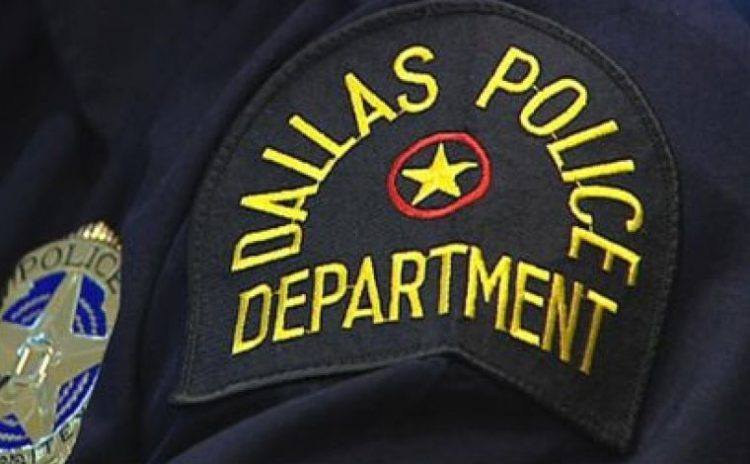 6. At one point in time, the Dallas police department was ranked among the worst in the United States. Thankfully, they have turned things around and are now ranked among the best police departments in the United States. The Dallas police department has been serving the city for more than 120 years and there are currently more than 3,600 active police officers in Dallas. The city of Dallas has the lowest police-related shootings record of any other large city in the United States. Police chief David Brown, who has served the Dallas police department for over thirty-three years, enacted a Community Policing advanced training policy that promotes proactive interactions and this has lowered the city's crime rate.
7. The Dallas Cowboys were almost not the Dallas Cowboys.  The original name chosen for this illustrious sports team was the Dallas Steers.  The reason for this last minute name change? The general manager of the team, Texas E. Schramm, felt having a team named after a castrated animal would subject his team to ridicule. His second choice was the Dallas Rangers, but that name was already taken. He finally settled on the Dallas Cowboys right before their inauguration.  It's hard to imagine "America's Team" having any other name.
8.  Anyone who likes dessert but more specifically chocolate will be amused by this tidbit.  German chocolate cake came from Dallas, TX. That's right, German chocolate cake did not come all the way from Germany. The recipe was created by a Dallas, TX homemaker and sent to a Dallas newspaper that printed the recipe. The response to the recipe was unanimous; everyone loved it and it became the delicious treat it is today.
9. The first convenience store in Dallas opened almost ninety years ago, in 1927. It was called Tot'Em stores. This convenience store actually went on to become the largest convenience store chain.  It just doesn't have the same name anymore.   Today, this popular convenience store chain is better known as 7-Eleven.  It's ironic to note that 7-Eleven was created in Dallas, TX and the idea of the margarita machine came from a Dallas 7-Eleven visit.   Mind blowing isn't it?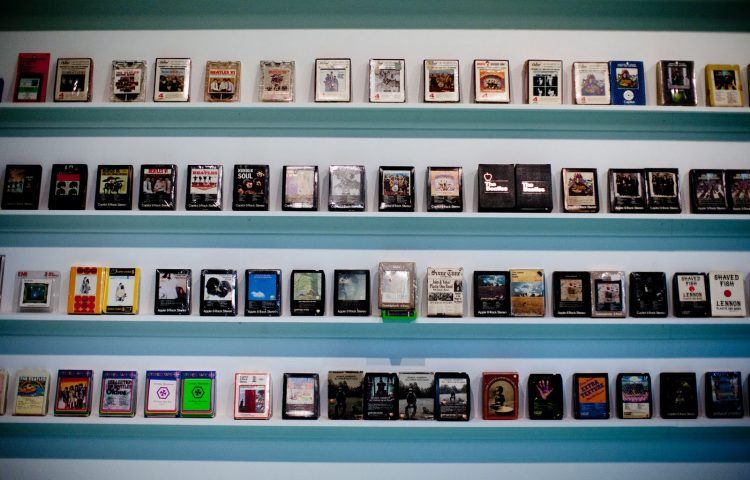 10. Eight-tracks may be out of style (some of you young folks reading this might not even know what they are), but they are not lost forever. Dallas, TX is the home of the world's first Eight Track Museum.  Appointments are required for public admission and there is an admission charge/suggested donation of $10 per person. This is an excellent way to go back in time and show the little ones where music used to come from.
11. Dallas is responsible for several famous celebrities and athletes.  Quarterback Davey O'Brien, wide receiver Tim Brown, singers Steve Miller, Meatloaf, Vanilla Ice, and ZZ Top were all students that attended Woodrow Wilson High School in Dallas. Horse jockey Jerry D. Bailey, actor Owen Wilson, and actresses Robin Wright and Angie Harmon are all from Dallas as well. Luke Wilson, Morgan Fairchild, Peter Ostrum, Stephanie March, and Jerrika Hinton were also born in Dallas. That's quite a roster.  These are only a few of the famous celebrities we can thank Dallas for; the list goes on and on.
12. Everyone's favorite singing purple dinosaur Barney came from Dallas, TX. Barney was created by Sheryl Leach, a Dallas resident, in 1987. Barney's show was originally created as a home video series named Barney and the Backyard Gang. The name was then later changed to Barney & Friends when it aired on PBS in 1992 and became a leading beloved children's program.  Wouldn't it be strange if Barney had a Southern accent?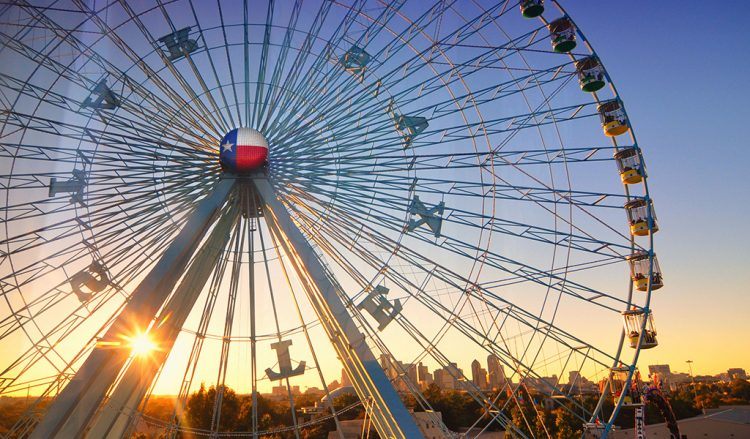 13. The Texas Star, with forty-four gondolas and measuring in at two hundred twelve feet tall, was the largest Ferris wheel in the United States at the time it was built in 1985. It remained the tallest Ferris wheel in the United States for years. Although now the second largest Ferris wheel in the country, The Texas Star is still the most popular ride at the Texas State Fair. This stunning Ferris wheel can carry up to two hundred sixty-four passengers at once and offers riders a breathtaking birds-eye view of the fair and Dallas.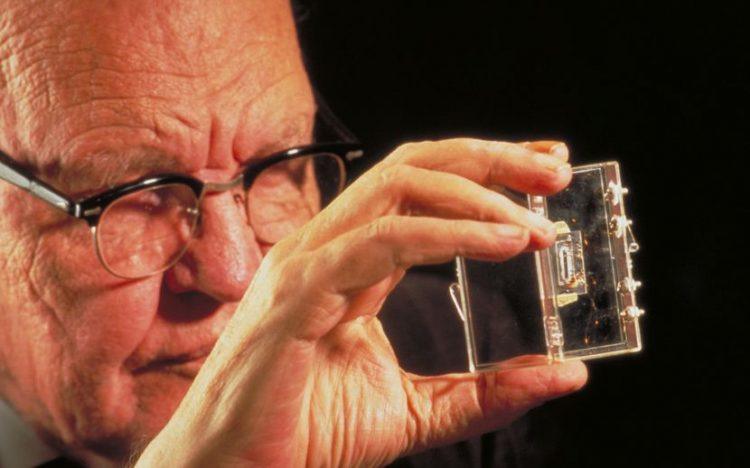 14. Dallas, TX was the birthplace of the very first microchip. That's right. The inventor that created the first microchip, Jack Kilby, was an employee of Texas Instruments in Dallas. The first successful demonstration took place on September 12, 1958 during his first year of employment with the well-known company.  Today, Texas Instruments is a leader in creating those crazy calculators that students have to use in high school and then never use again.  Remember the TI-82?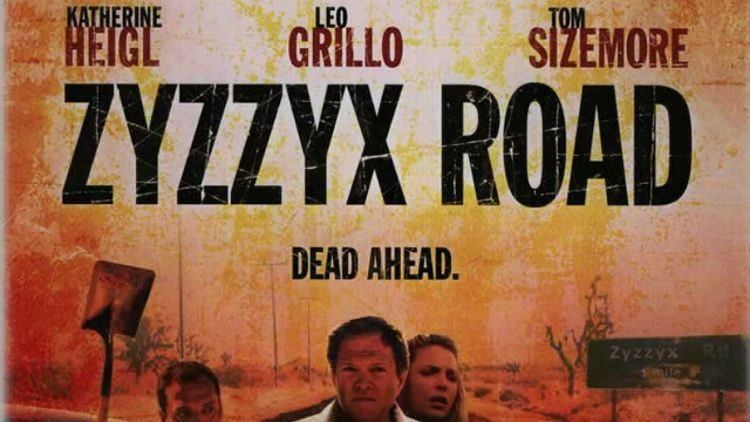 15. The lowest grossing film ever was Zyzzyx Road in 2006. What does this have to do with Dallas? Well… this film played in one theater only. Ever. You guessed it, Zyzzyx Road played in Dallas and had only six paying customers. The film earned only $30 in one week of playing. You read that correctly. The movie played for one week, but only six people went to see it. It then took six years before the movie was available in the United States on DVD.
16. For a very short period of time in 1910, prostitution was deemed legal in the city of Dallas, TX. The Dallas city commissioners adopted an ordinance that allowed prostitution, but only in designated areas. This ordinance was later overturned and prostitution became illegal again. The designated red light district was named Frogtown.
17. There are only twenty-five known original prints of the Declaration of Independence that was signed on that fateful day in 1776. One of those original copies is located at the Dallas Public Library. This historical piece of paper is located on the seventh floor in a beautiful display room for all to see.
18. The world's largest privately-owned aquarium is located in Dallas, TX. This humongous aquarium holds up to 75,000 gallons of salt water and contains over eight different species of salt-water fish with a total of over three hundred fish in the tank. The cost of this aquarium? An outrageous $4.7 million.  This amazing aquarium resides in the evangelic church, Inspiring Body of Christ Church (IBOC), in Dallas.
19. Dallas, TX is the home of the third largest art district in the United States. The Dallas Arts District has an array of visual arts, performing arts, and community buildings. This cultural section of the city attracts many tourists as well as locals. If you are ever in Dallas, TX, this should be at the top of your must-see list. The art district includes the Nasher Sculpture Center, Dallas Museum of Art, Crow Collection of Asian Art, Wyly Theater, Winspear Symphony House, TITAS, Dallas Theater Center, Dallas Symphony Orchestra, Dallas City Performance Hall, Dallas Black Dance Theater, AT&T Performing Arts Center, Strauss Square, One Arts Plaza, Perot Museum, Hall Arts, and Montgomery Arts Theater. There are even more, but too many to list here.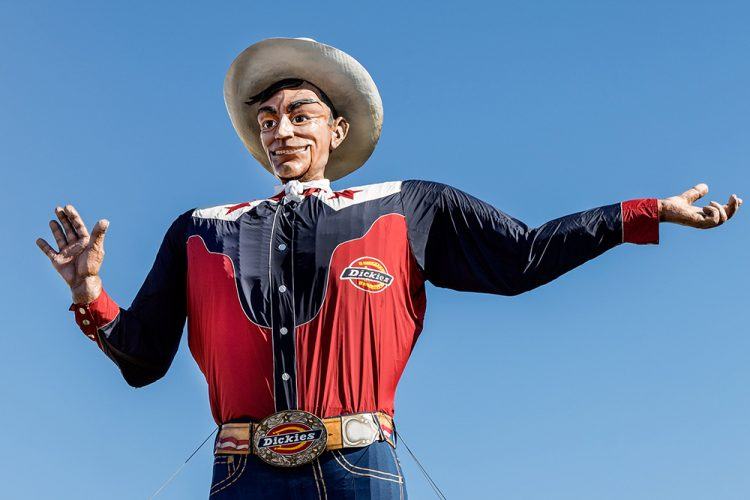 20. The tallest cowboy in the world, Big Tex, lived in Dallas, TX. The mascot for the Texas State Fair, Big Tex was a fifty-two feet tall engineered cowboy that could speak, wave, and turn his head. He loomed high watching over the State Fair every year. Sadly, on October 19, 2012 Big Tex was destroyed as the result of an electrical fire. Before he became the talking cowboy, Big Tex, was a giant Santa used to lure in customers during the busy holiday shopping season.