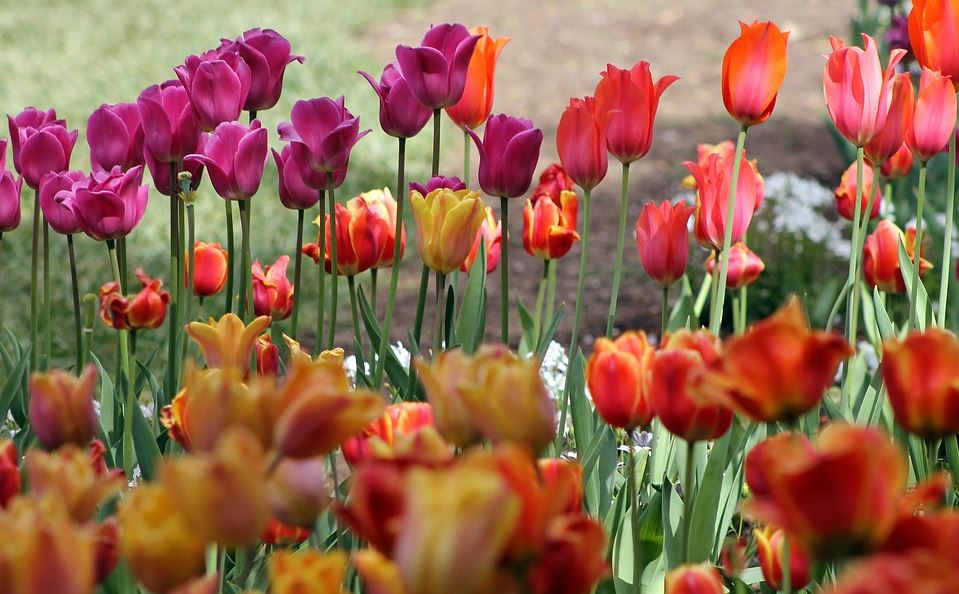 Defined as "being the sole one of its kind," something that is unique is unlike anything you have ever seen. It is when something exists as the exclusive example, being solitary in characteristics. Uniqueness possesses singular distinction, proving to be rare, extraordinary, and unparalleled in nature. When something is unique, it is special and unusual in some way.
When it comes to constructing or buying a new home, you likely want to possess something of worth and value, a truly unique investment. As an extension of the home, your backyard should reflect an equivalent uniqueness in design and creativity, posing as a complement to your home, providing both functionality and beauty. Below are a few design ideas that you can infuse into your backyard to create a unique backdrop for your home.
The Progression and Development of the Designing Process
There are certain things to consider when structuring the landscape design in creating a unique backyard to your home. Understanding the location site for selection of plants and activity is a key element. Always consider what your needs and wants are. Use a theme and/or form style to assist you to govern shapes and organize spaces. Link spaces and create by designating areas of activity and then linking them with the elements.
It is important for you to reflect on the functionality of plants for yourself and the environment within your backyard. By laying techniques and utilizing massing, you can structure the various plantings. Highlight the most important points, such as focal points and transition. Pay exceptional attention to the details in the colors, the materials, as well as the surface textures. In addition, be patient and take the time into account for growth and maintenance of plantings. Finally, you want to protect your resources by using sustainable and ecological design practices.
An Outdoor Court
One creative way to section off your backyard with a unique twist is by adding an outdoor court. You and your guests can enjoy French inspired bowling game boules. Create an opportunity to leisurely enjoy recreation outdoors and experience a little regeneration while in the fresh open air.
A French Inspired Floral Garden
Section off a space in your yard to create a look inspired by the "cloister garden" of William Christie's 16th century French countryside estate, by planting classic Katherina Zeimet roses centered within formal hedges, with cobblestone paved walkways through the garden.
A Vintage Inspired Distressed Fireplace
An outdoor vintage inspired distressed brick fireplace is a beautiful idea adding a warm glow of ambiance to the nighttime. Accent the surroundings using wrought iron patio furniture accentuated by an outdoor rug, creating cozy warmth similar to an indoor living room.
Sleeping in an Open Air Pavilion
In one corner of your backyard, create a peaceful retreat where you could rest and sleep within the comfort of an open-air pavilion. With a round opening in the rooftop, as you lie upon the daybed, you can capture a glimpse of the sky during daylight while enjoying the illumination of the moon and the stars at twilight.
Decorative Beach Pebbled Pathways
Create a mosaic work of art design to personalize your garden and pathways, using beach pebbles to deliver a one of a kind artistic accent to your landscape scenery. Designing garden paths throughout your yard with beach pebbles in countless sizes, shapes, and colors, and textures, offers a gorgeous array of stone artwork to your landscape. This unique backyard patio design restrains weeds and affords a maintenance free landscape that delivers a pure aesthetic appeal to your outdoor living space.
A Charming Cottage Guesthouse
Take an ordinary potting shed sitting outdoors in your backyard and transform it into a charming country cottage. Add windows and French doors, enhancing it with a twist of French country inspired decor, and you now have yourself an art or work studio, serving as a guest room as well. Enable your guests to experience a quaint romantic getaway atmosphere, creating the mood that they are staying at a remote picturesque countryside cottage.
Choose appropriate themes for your backyard based on the architecture of the house, the type of neighborhood, and the topography, as well as the regional landscapes. By doing this, you will have accomplished what is referred to as, a "sense of place," meaning it fits with all its surroundings. With a little imagination and inspiration, you will successfully transform the ordinary outdoor space, your backyard, in a wonderfully designed landscape that is both functional and aesthetically unique in nature.