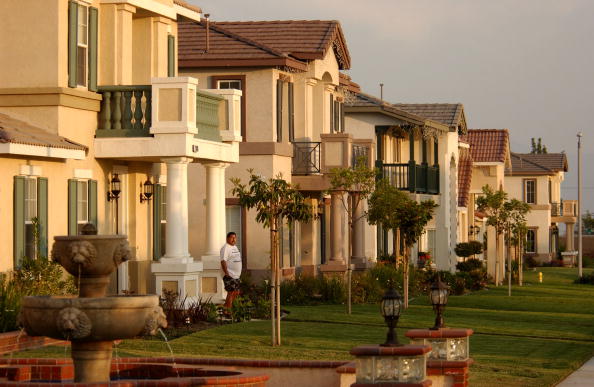 Let's be real, moving  is something that most people would like to do just once in their lifetime. Sometimes it's just nice to be able to start over in a new place. However, picking the perfect destination isn't easy. Especially because there are so many places in the world that have lots of great attributes. While each place has its own great things to offer, there is something special about the city of Ontario, CA that makes it a great option. Sure, Ontario isn't the most popular city in California, but it's still got lots of qualities that make it a great place call home. Here are 5 great reasons to visit the city of Ontario.
Beautiful scenery
Who wouldn't want to live in a beautiful place? Fortunately, the city of Ontario has lots of natural beauty, and it also offers plenty of ways to enjoy that beauty. Thanks to local parks, botanical gardens,  trails and fields, there are lots of ways to get out and enjoy Ontario.
Beautiful weather
Weather can be a very big deciding factor when people are trying to find the perfect place to live. If you know you're not a fan of cold weather, it's probably not a good idea to move to a place that experiences harsh winters. The good news is that you won't have to worry about that in Ontario, CA. The weather in the city is beautiful all year long and the average summer temperature is 75 degrees. Even in the winter, the temperature won't likely drop below 50 degrees.
Diverse population
Diversity is very important to lots of people, and it's something that Ontario has a lot of. The city is made up of people of all ages, backgrounds, and walks of life. So if you're interested in meeting people who are different from yourself, that won't be too difficult in the city of Ontario.
Close to Los Angeles
Ontario may not be one of the California's major cities, but it's all good because Los Angeles isn't too far away. This allows you to have access to Los Angeles without having to live directly in the city. This also means that you'll likely be able to save on rent and other living expenses.
Lots of local activities
Ontario certainly isn't Los Angeles, but that doesn't mean that there aren't still plenty of things to do there. The city offers lots of activities including museums, sports, and live music. No matter what you like to do, you'll be able to find something you enjoy in the city of Ontario.
Lead (Photo by David McNew/Getty Images)