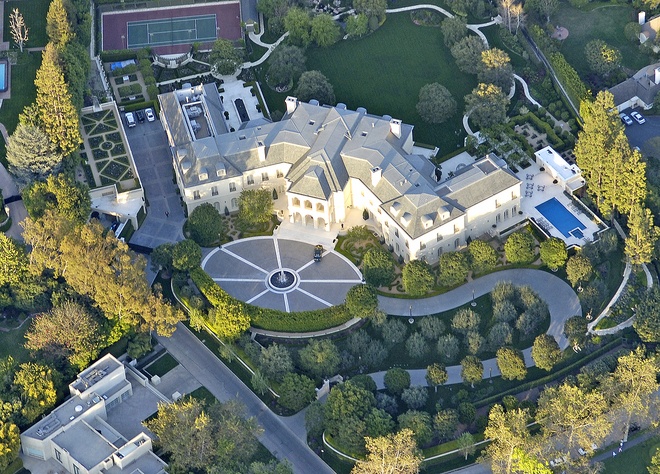 Many of us work extremely hard to get the "dream home" we always wanted.  And for most of us it's the 3 bedroom home with a 2 car garage and sure, throw in the white picket fence.   When we obtain our homes we feel amazing.   We feel that sense of accomplishment.  That's on homes that generally cost in the 200K-600K range.  We're not even talking about million dollar homes which are nothing to scoff at.
But what about the homes of billionaires.  Yes with a capital B.  Imagine spending over $100 million on the place you reside.   Frankly I cannot.  But that didn't stop us from doing this list.   Here are the 12 most expensive homes in the entire world.  Be sure to click "next" for each home.
12.  Updown Court – $55 Million
Updown Court is a 103 room palace in Surrey, England that at one point in time was the most expensive private home for sale in the world. After the original property burned down, a developer spent $40 million refurbishing the house from scratch.  I can't even imagine what it'd be like just to swim in the pool.  I mean come on!
11.  The Spelling Mansion – $85 Million
After Aaron Spelling's death, his widow listed the property for $150 million and it eventually sold to 22 year old formula one heiress Petra Ecclestone for$85 million. She paid in cash.  We're not sure why Tori didn't move in but that's probably none of our business.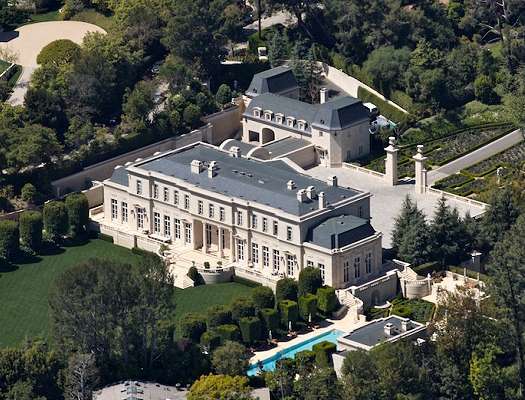 10.  Fleur de Lys Beverly Hills – $125 Million
This home is apparently the most expensive home that is for sale in the entire world.   At $125 Million I'm guessing only a billionaire could afford this.   Wow.
9.  Hala Ranch in Aspen – $135 Million
Hala Ranch is a 95 acre mansion in Aspen that is currently owned by Saudi Prince Bandar bin Sultan. The Prince has listed the property for sale at $135 million. It has 15 bed rooms, 16 bathrooms, elevators, a racquetball court, stables, tennis courts and a luxurious heated pool.
8. Maison de L'Amitie – $150 Million
Billionaire Donald Trump purchased Palm Beach's Maison de L'Amitie out of bankruptcy in 2004 for $41.2 million. Just a few years later he listed the property for $150 million.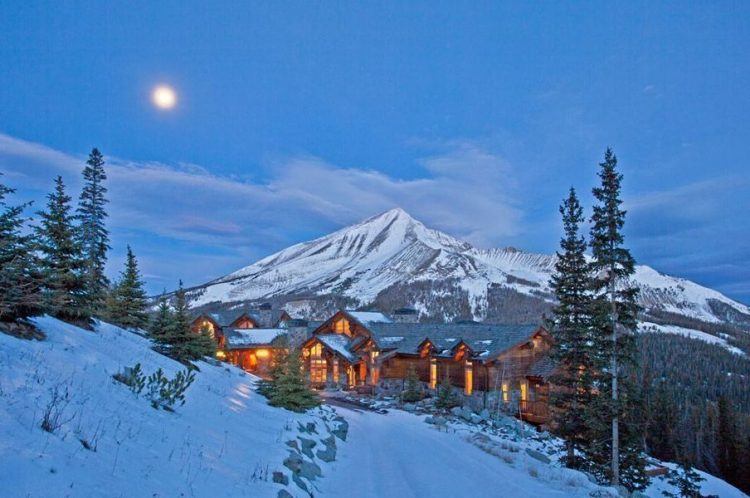 7.  The Pinnacle Montana – $155 Million
The Pinnacle is a $155 million ski lodge and residence owned by Edra and Time Blixseth. The Blixseths own the Yellowstone Club which is a ski resort that only billionaires belong to. The house has 10 bedrooms, every floor is heated…including the driveway.  Must be nice and toasty in there!
6. Elena Franchuk's Victorian Villa – $161 Million
Originally a girls prep school, Elena Franchuk's upgraded the property in 2006 to the Victorian Villa.  I don't know about you but when I see the word "villa" I think tiny little cute abode.  Not mansion.  Wow.
5. Hearst Castle – $190 Million
William Randolph Hearst built his castle in 1919. The mansion features 29 bedrooms, three pools, a movie theater, a night club and several tennis courts.  OK I get the movie theater and nigh club.  But what in the world do you do with 29 bedrooms?  I'm guessing that's a lot of plumbing.
4. Fairfield Pond in the Hamptons – $220 Million
Fairfield Pond is the Hamptons home of junk bond billionaire Ira Rennert. Rennert used his $6 billion net worth to build his 63 acre compound, featuring over 100,000 square feet of buildings, a basketball court, bowling alley, squash courts, tennis courts, 29 bedrooms and 39 bathrooms.
3.  One Hyde Park Penthouse – $225 Million
Would you pay $225 million for an apartment? One with six bedrooms? Honestly I can't really say much more than that.  When you look at this place you think NYC right?  Nope.  It's in England.
2. Villa Leopolda – $750 Million
Villa Leopolda is a 29,000 square foot, 11 bedroom, 14 bathroom palace on The Cote D'Azure in France. Once rumored to be owned by Bill Gates, a Russian billionaire offered $750 million to buy the property only to back out and forfeit a $60 million deposit. It is currently seeking a new buyer.
1.  Antilla Mumbai – $1 Billion
Take a look at the world's first billion dollar house, Mukesh Ambani's Antilla in Mumbai. Mukesh Ambani used his $43 billion net worth to build this architectural masterpiece.