A man cave or manspace, is a male sanctuary, such as a specially equipped garage, spare bedroom, media room, den or basement. It is a metaphor describing a room inside the house where "guys can do as they please" without fear of upsetting any female sensibility about house decor or design.  Paula Aymer of Tufts University calls it the "last bastion of masculinity".
While a wife may have substantial authority over a whole house in terms of design and decoration, she generally has no say about what gets "mounted on the walls" of a man's personal space. Since it may be accepted that a woman has input on the decoration of the rest of the house, a man cave or man space is in some sense a reaction to feminine domestic power.
There are loads of ideas as to what specific items men should use to decorate this utopia but we decided to make it easier for everyone.  Here are 60 man cave ideas that cannot go wrong
No man cave could ever be complete without a sign welcoming it's guests.   And that sign should definitely prepare people what they're in for.  Clearly the image we chose probably explains it best.  But remember there are all kinds of signs you can choose from.  Just make sure you make the right choice.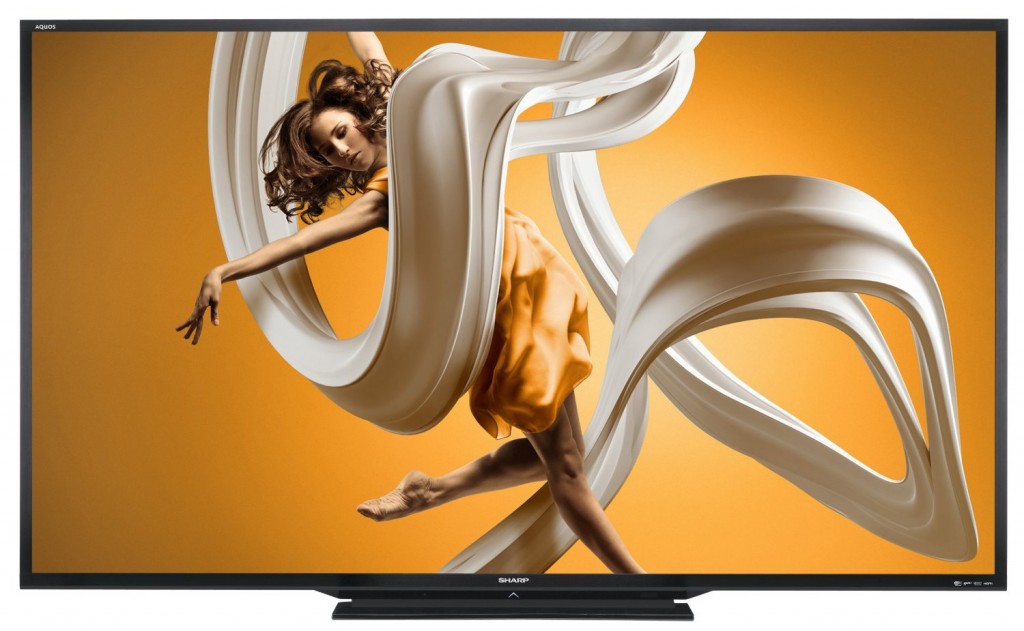 It's the biggest they go these days otherwise we'd say 100.  And if there were a 200 incher out there we'd say go with that one.  The issue is obviously price.  These bad boys run for over 6 grand right now.  Obviously that price will drop so you should wait.  Still though, it's pretty tempting!
Anytime you're talking fridges or coolers that look like pieces of furniture you're in the right mode.  This Igloo fridge could easily pass as a filing cabinet or even a night stand.  So yeah, when you open that door, it looks pretty cool.
Clearly the right to drink a beer while in the comfort of your cave is a coveted aspect of having your own space.  But isn't convenience too?  You bet it is.  Which is why having a portable beer dispenser is a huge plus to your personal space.  I mean who wants to walk all the way to the fridge to grab a brew?  No thanks.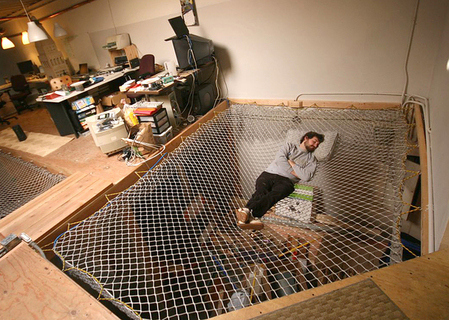 I can't even stress to anyone how unbelievably comfortable a hammock is.  If you're ever dozed off on one in an outside setting, can you even imaging how easy it would be to fall to sleep like a baby inside your own home?  If you've got the space, then you have to install a hammock.  It's that simple.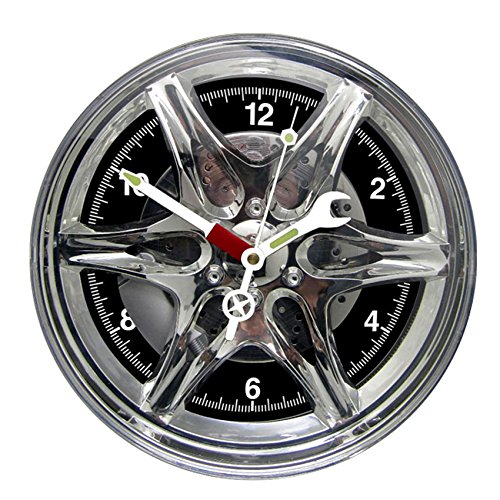 What's more manly than cars?  Pretty much nothing.  So it's a given that you've got to have some kind of car feature in your man cave.  If you can fit an actual car down there then a wheel clock is a great substitute.  Also, if you can get some kind of gun clock, that's a plus too.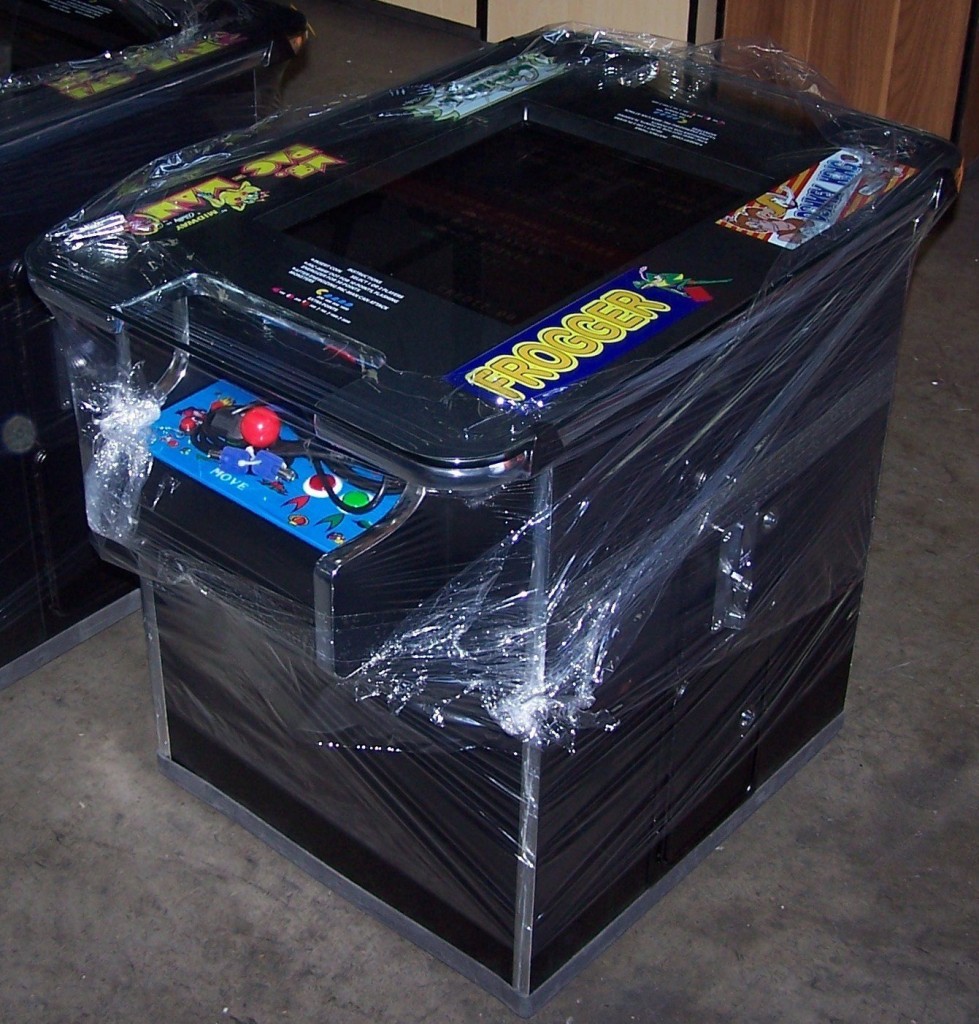 How many of us dreamed of one of these as a kid?  Seriously.  Well, dream no more.  This bad boy has over 60 classic games.  Yes, 60.  You just might end up getting a divorce from purchasing this.  Honestly, it might be worth it.  This thing is that good.
Every single man cave on the planet has to have a reclining chair.  Personally I think if you're gonna have one then go all out.  Get the best leather.  Get the best comfort.  Don't skimp on this one.  This is where you're spending the majority of the time in your little paradise so make it count.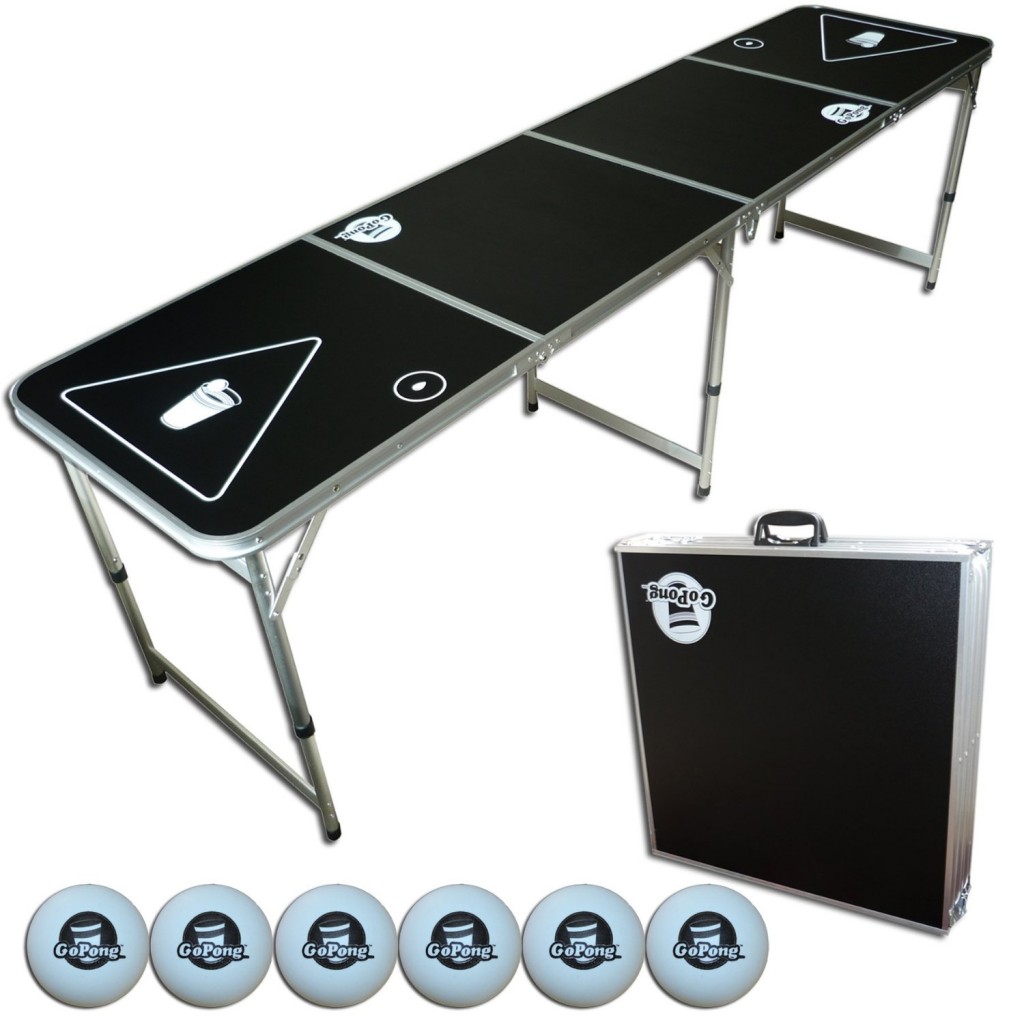 Honestly it doesn't matter what beer pong table or balls you get.  What matter is that you have the ability to at least play beirut with your buddies and the ladies.  It's a game that automatically removes any kind of boredom from the equation.  But I happen to like the portable aspect so you're not taking up too much room at all times.
The possibilities of Oculus Rift are endless.  And when you talk about never having to leave the comfort of your own home, this is the supreme example.  At some point a man cave might be all you need in life.  Some people will love it and some will hate it.  Either way, know you have options.
Ready for items 11-20?
11.  Fancy beer lighting fixture
In general, lighting fixtures don't convey too much personality in a room.   Granted they can set a tone and a mood but they're really just decoration.  However, if you set up your fixture so that it's sporting beer bottles or even weapons?  That's a completely different story and can really set the tone for a man cave.  Give it a shot.
What "man's room" is complete without a neon beer light?  I would have to say zero.  Definitely zero.  It's a rite of passage for any ultra male room to have a neon light from their favorite beer brand.  And preferably one that features the female form.  Coors light may not be my favorite brand but the lady on top is a nice touch.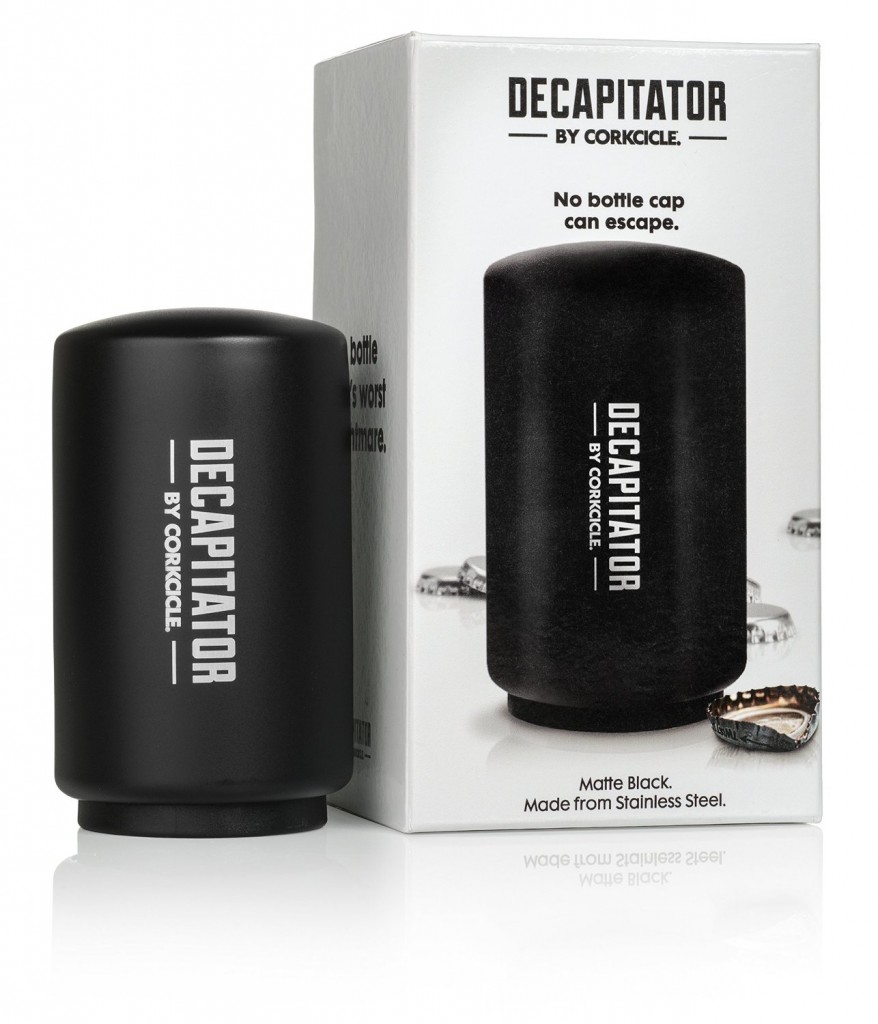 Some men prefer the bottle openers on the key chain.  I happen to think that's a little too "college" for my taste.  A man cave is just that:  a MAN cave.  This usually means we're out of the college phase and in the real world.  So what's a better way to open a bottle than something made of stainless steel with the word "decapitator" on it?
There's the reclining massage chair but then there's also your classic leather chair for the friends that are coming over.  Only the man of the man cave gets massage privileges but that doesn't mean he can't keep his friends comfortable in a classy, soft, masculine leather chair.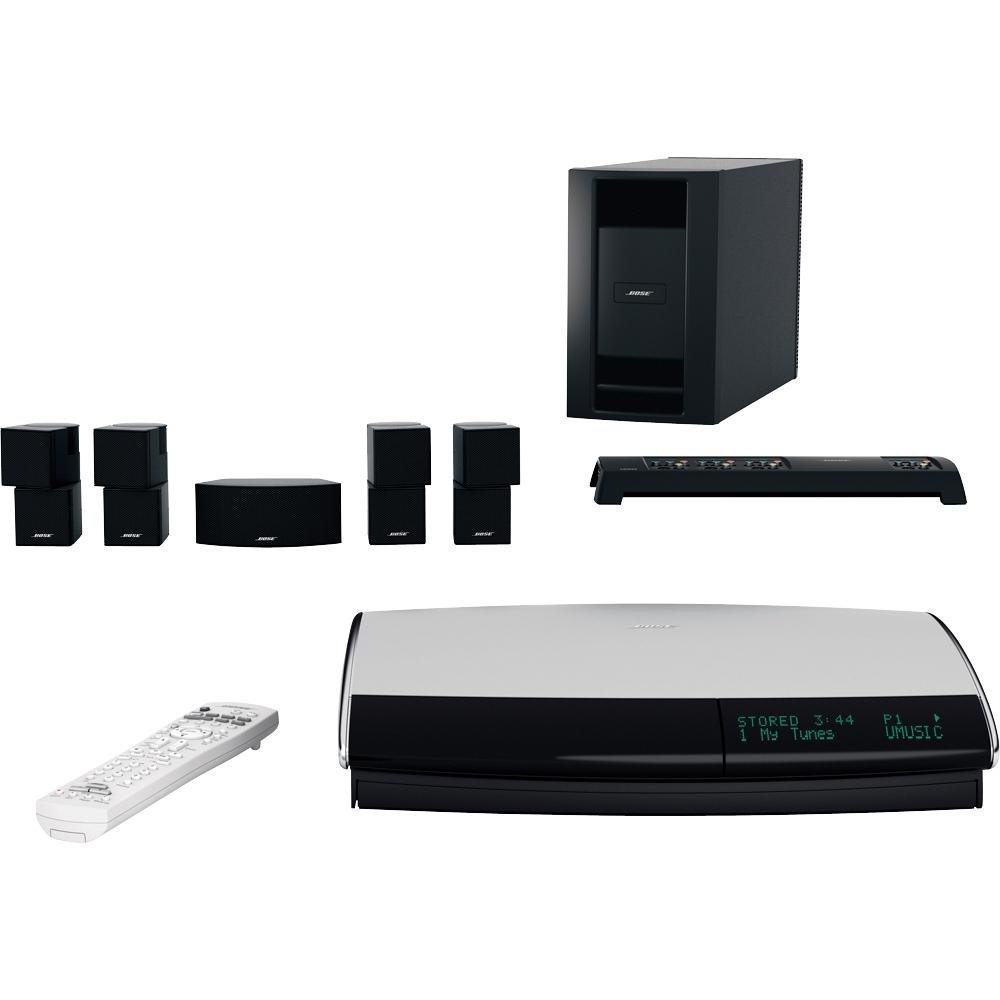 Wait a second.  You didn't actually think we'd forget a sound system did you?  And you really don't have to look further than BOSE when you're looking to surround your entire room with the best gunshots, glass breaking, and murder shrieking screams coming from your favorite Steven Seagal movies.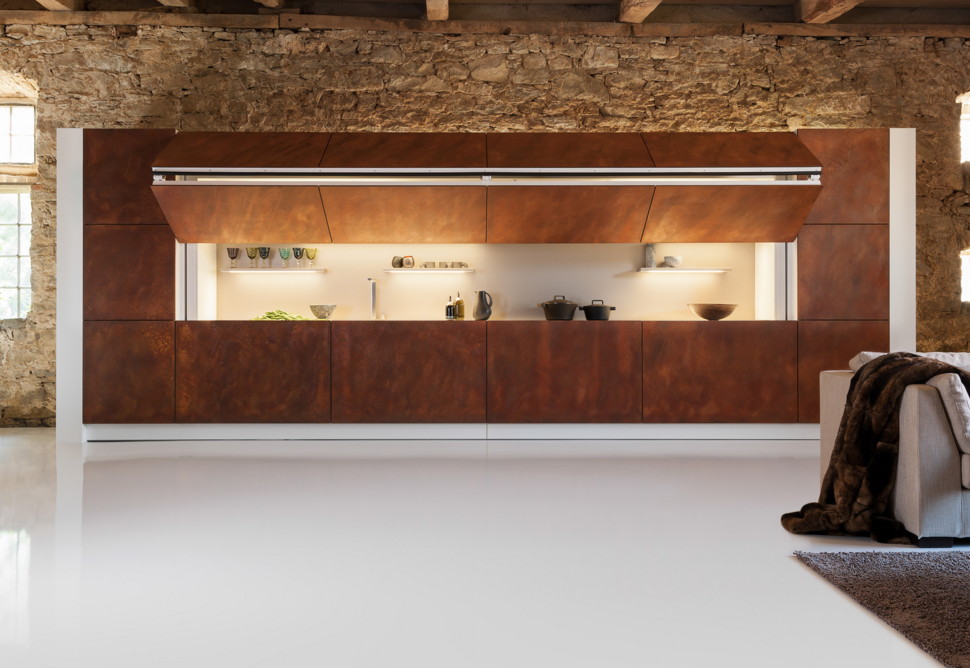 Imagine you click a button and from behind the walls comes a full kitchen.  Ideally said kitchen would come with a robotic chef but we're a few years away from that.  If you have the means, hire a contractor and get thing thing build ASAP.
Sure it might be a bit of a stretch but if you're a big sports fan (or baseball fan) then nothing speaks more volumes than a baseball mitt as a chair and an actual baseball as an ottoman.  Now all you need is a bunch of bobbleheads and memorabilia to hang on the walls around your infield.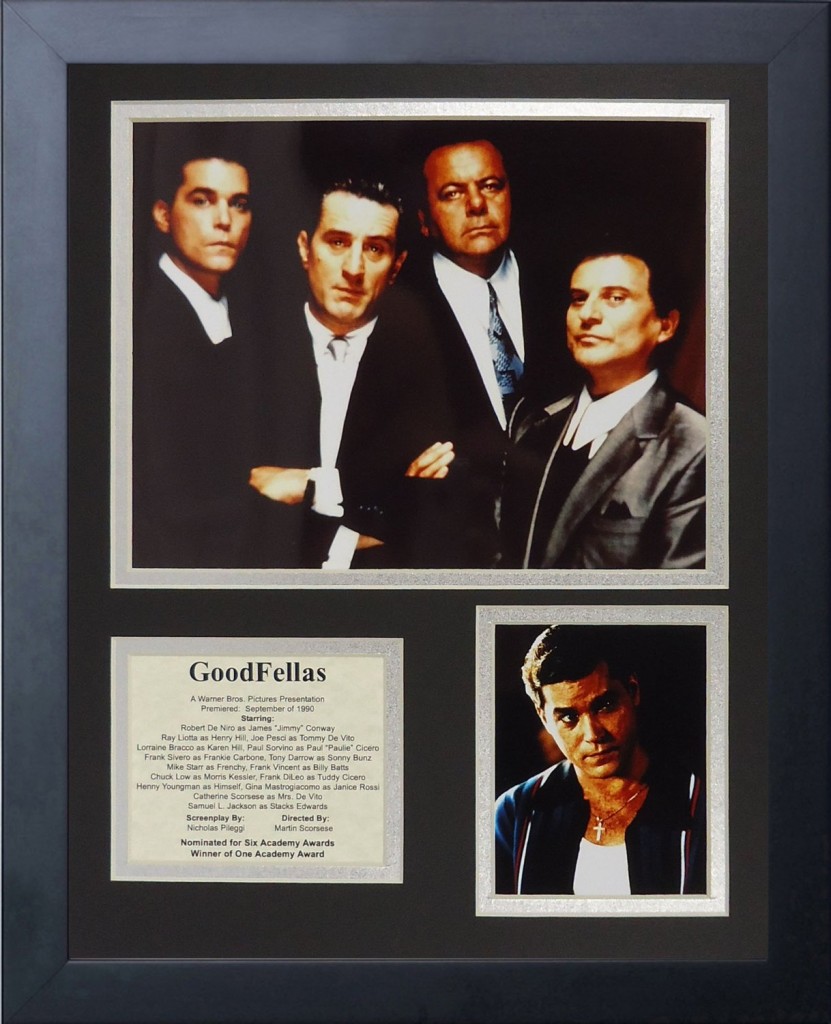 I think a framed movie poster is a given in any man cave.  When you're talking what type of movie.  I'd 100% go mafia.  So you're basically slimmed down to Godfather or Goodfellas.  Goodfellas makes for better decoration in my opinion.  The other option?  Anything from Pulp Fiction.
Clearly depending on who you like or what city you hail from, nothing screams sports fan or man cave more than a signed jersey or autograph that you've framed.  And let's face it boys.  We're not in college anymore so I highly recommend getting it framed and framed well.  These things could be worth a lot of money someday.  Plus you'll want to pass them down from generation to generation.
So yeah.  Along the same lines.  You should have actual equipment or game balls signed if possible.  I don't care what team you like, a JJ Watt signed football is pretty awesome in its own right.
We're just getting warmed up!
Items 20-30 are next!
You didn't actually think we'd forget about a Foosball table did you?  It doesn't really matter what kind of table you get.  It just matters that you get one.  I prefer the "All-in-one" foosball and hocky combination table but it doesn't matter.  If you'd had a few beers, the games are over and you don't feel like calling it a night then you should most certainly whip up a quick foosball tourney.  Those will never go stale.  Ever.
Smart TVs are the wave of the future.  And since we don't have a 100 incher that has a killer resolution yet (at least not one that's commercial and available) a 70 inch screen will have to do.  I mean is there ever a need to attend actual games anymore?  Not with a setup like this one.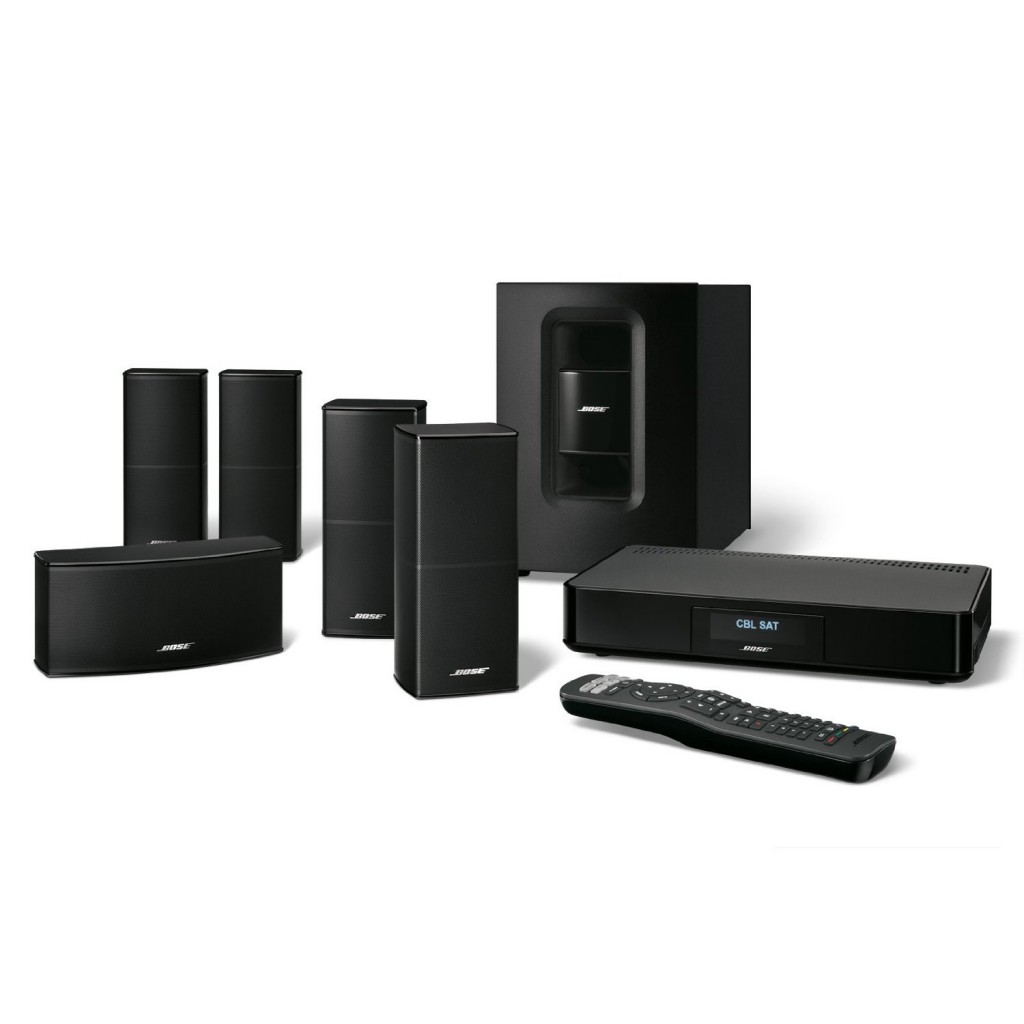 If there's any product that's all about "man" it's surround sound.  If you're going with a 70 inch screen television then you've got to amplify it with speakers that will allow you to watch your action movies with the best surround sound available.  There are no if's and's or but's on this one.  It's a must.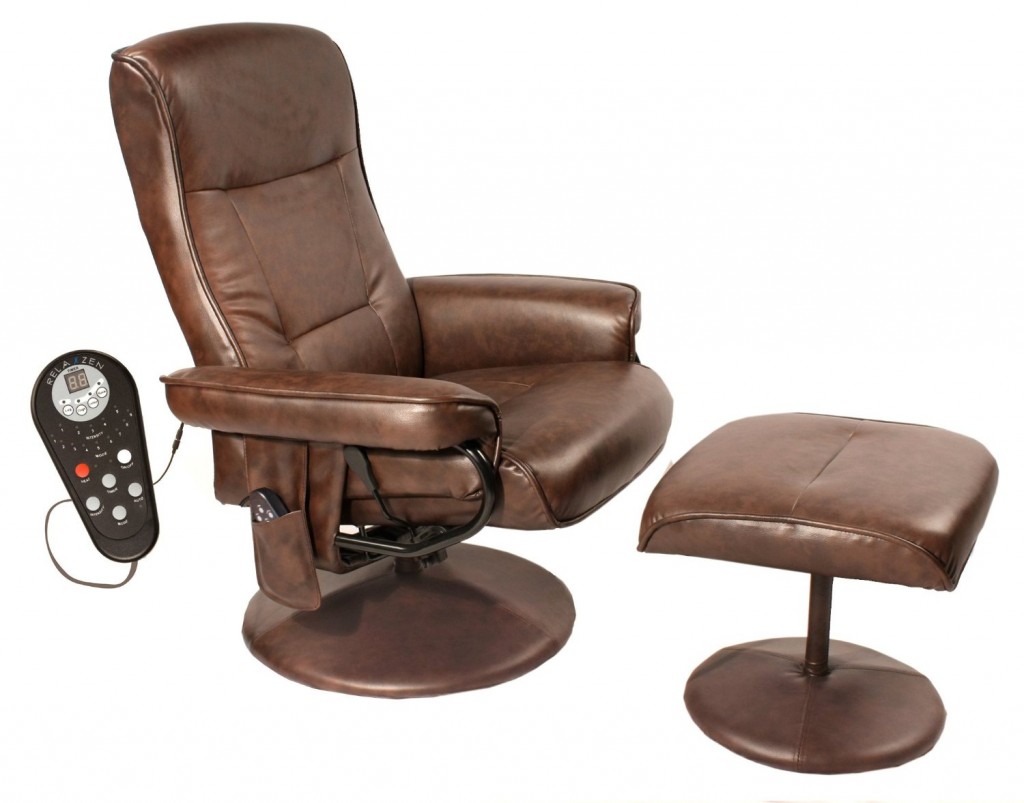 After that long day of football (watching that is), nothing's more relaxing than an unlimited supply of Shiatsu courtesy of the finest fabric known to man.  Just sit back, relax, and let all that soreness from sitting on a bench all day pour out of your body.
Here's a good rule of thumb.  When a ping pong table is blue, it's generally pretty awesome.  Call me crazy but that's been my experience.  However I must caution all you drinkers out there.  If you're going to get a table of this caliber, do NOT, I repeat do NOT play drinking games on it.  That's just super disrespectful.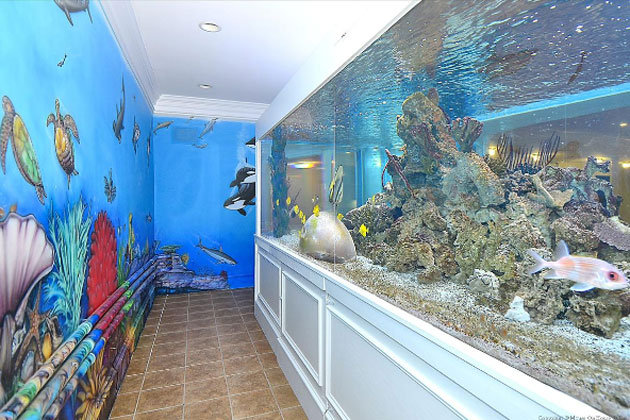 OK so you might not get this exact aquarium.  After all this is the aquarium that former NBA star Gilbert Arenas bought for his then mansion.  But if you're going to have some fish in your man cave, try and make sure that they are sharks.  It's just much much cooler to have a shark than a dinky goldfish.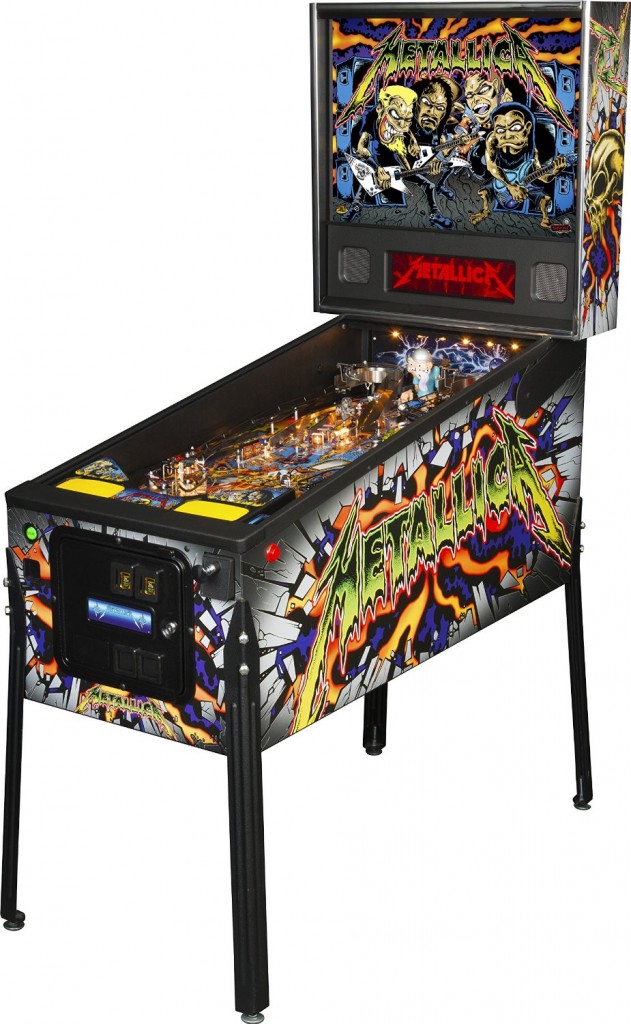 I think that any arcade pinball machine will do.  However, if you have the chance to get something themed, a rock band pinball machine is pretty awesome and about as high as one could go on the masculine factor.  If I knew where to find a Kiss pinball machine I would have listed that one.
Any man cave is going to have games.  Sometimes those games will involve gambling and sometimes they won't.  But let's face it.  They will.  So it's always standard to have a deck of cards ready with some chips.  This is your standard set and I've had mine for 20 years.  Not one single problem.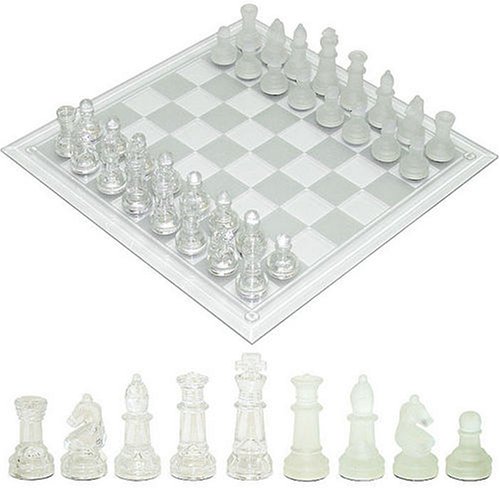 My favorite strategic game is definitely chess.  There's zero question about it.  Sure there's checkers but chess is the ultimate.  And if you're going to go Chess Board in your man cave, I highly recommend using crystal or marble figures.   You'll want a table that will last forever and be special to you.  Don't skimp out on the travel companion chess boards.  Well get those too but not for your man cave.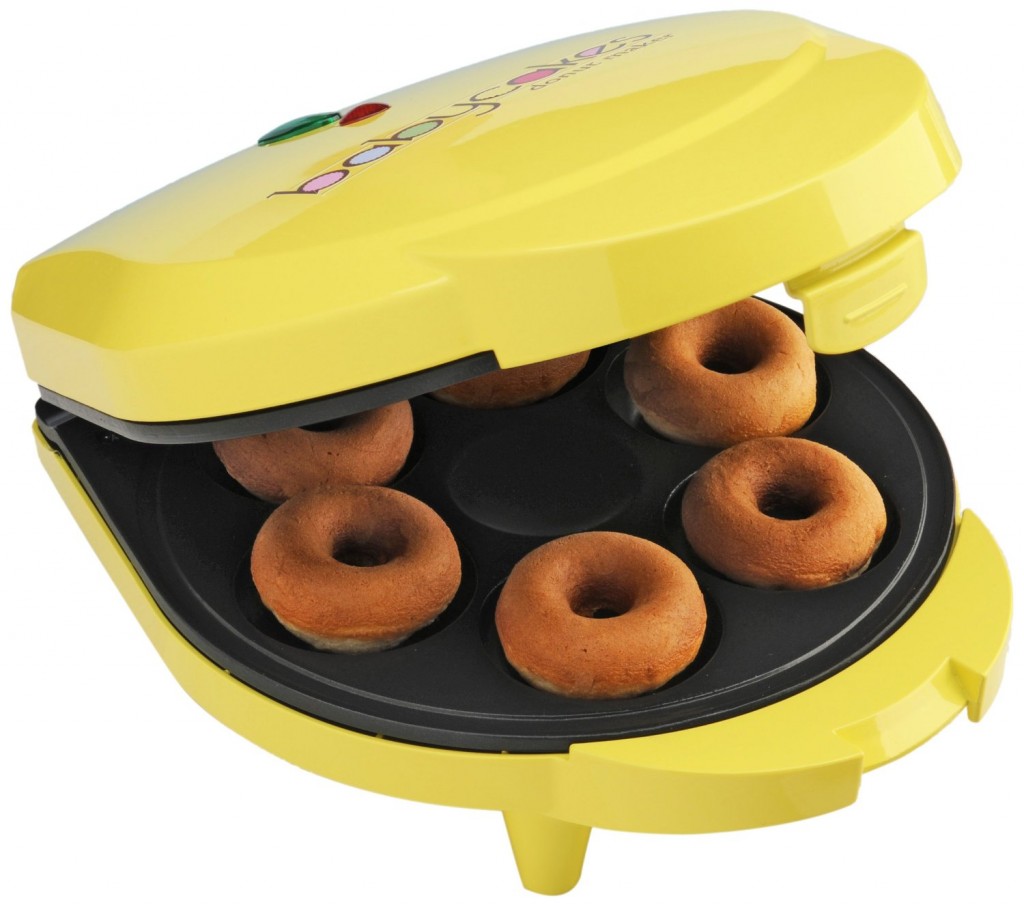 Donuts? Indoors?  And quickly?  Well you had me at Instant Donut but yeah, this is the little griddle you've got to have.  It's not messy.  It's fast.  It's what you've got to have for snacks.  We don't eat vegetables in our man caves.  Donuts are essentials.
Halfway there!  31-40 are next
31. Scented candles (Yankee candle)
It this not masculine enough for you?  Well then that would probably make you a little too young for these products.  We're not in college anymore.  We're not counting how many beers we drink.  And we certainly like to smell our best.  In a newer generation of fine grooming and scents, most men would appreciate a decent smelling room.  Scented candles accomplish that with ease.  And if you really want to stick with the uber male aroma, then go for something like a musk smelling candle.  Yup, they make those too.
Playing cards are an obvious fit to any man cave.  But when you've got cards that are made of stainless steel?  Well then you've reached the ultimate playing card status.  We're still waiting for people to make stainless steel colored playing chips.  Haven't found those yet.
Who says you have to go outside and cook on charcoal to make a great barbecue?  Not me.  Sure you might not have that mesquite aroma but a Forman grill, or a Secure (like we've listed here) can good a pretty darned good meal from the comfort of your cave.  Part of being a man is not having to go anywhere to do anything.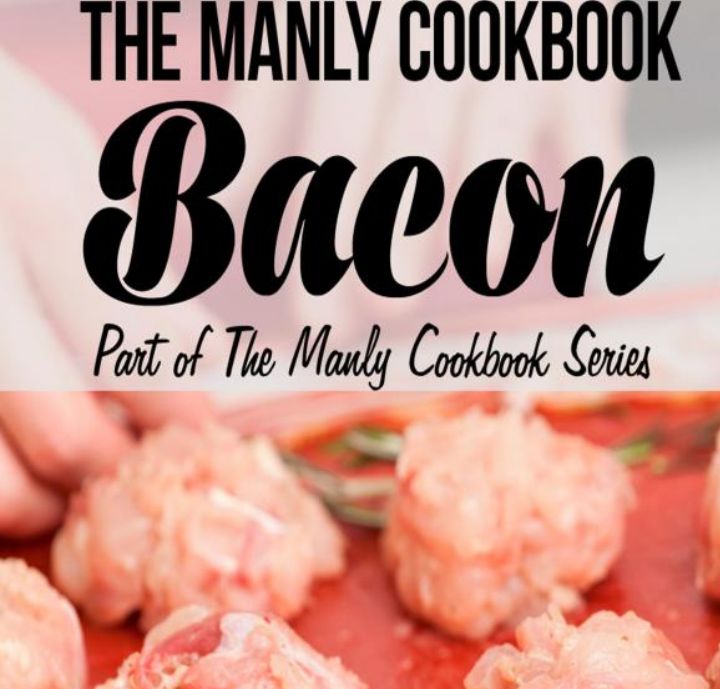 Cookbooks aren't just for women.  Thanks to the "Manly Cookbook" you can learn how to utilize bacon in all its finest forms.  And believe me when I tell you this.  There is NEVER a bad use for bacon.  And I mean ever.
Remember how we talked about Pulp Fiction being the only good substitute for a Gangster movie poster?  Well, until they make a Goodellas lamp, this is the one I'm going to have to purchase.  Bullets come separately.
It's always good to have one of these handy.  While a standard table and high class type of furniture is the preferred choice, it's always good to have a backup to store in the closet.  You never know when it can get a little too rowdy and one of your annoying friends breaks something.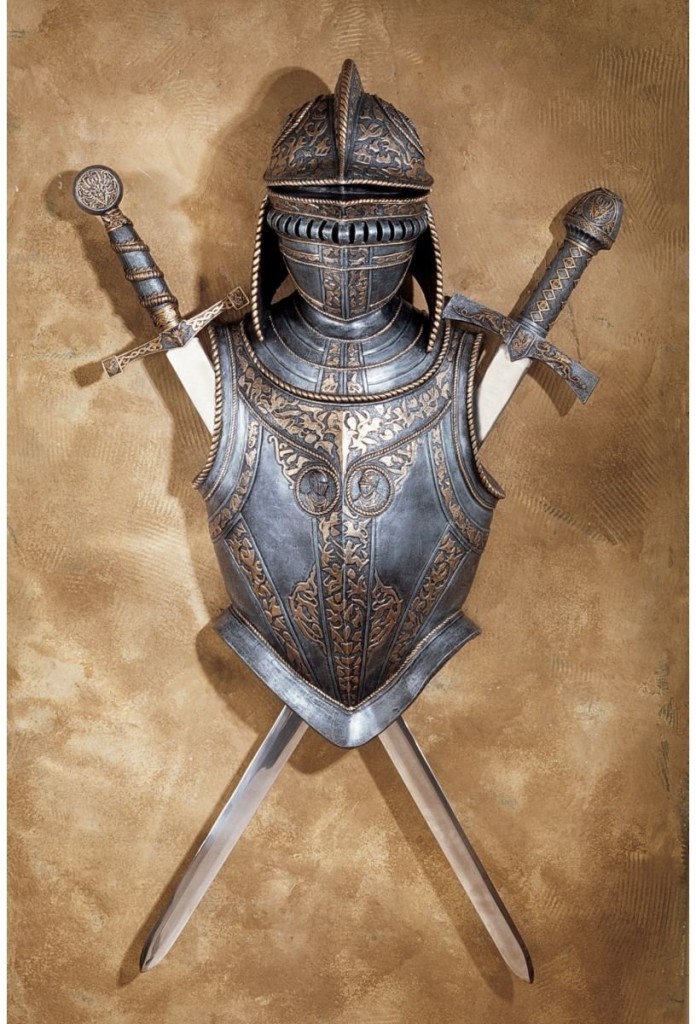 Ancient samurai stuff.  Guns.  Knives.  Whatever your flavor is.  A really cool piece of armor or weaponry can really make the room.  Just make sure they're protected by casing.  You don't want your loud and rowdy friends firing off rounds in your basement.
Oh yeah.  This is for the cowboy in all of us.  Whether it's cowhide, bearskin, or any other animal, you can really spice up the decor with one of these.   Yeah the animal activists will be all over you but let's just say that most guys that have man caves don't belong to PETA.
It doesn't have to be as snarky as this one but you get the idea.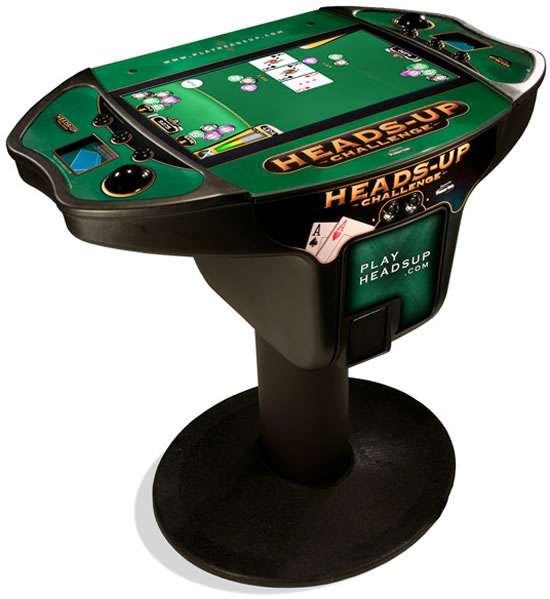 This innovative electronic poker machine features a large main screen in the middle and two smaller screens for each player. It digitally shuffles cards, deals, and displays showdown hand percentages and cash pots. The Heads Up Poker Challenge Machine is fit for players who love technological action.  So yeah, this thing is pretty cool.
Ready for 41-50?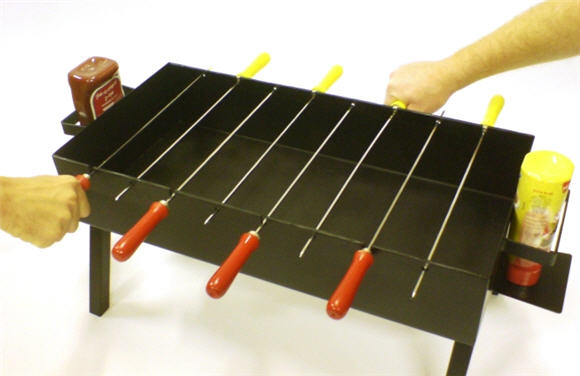 A charcoal grill is utterly useful – when you're cooking up a barbecue.  When you're ordering Chinese, it usually just sits in your backyard, garage or some small storage area doing nothing.   End the cycle of perfectly good tools being idle with the Table Soccer BBQ, a functional cooking equipment that can double as a Foosball table when not charring your meat. Designed by Ken Goldman, the handy, outdoor cookery should make a solid addition to your backyard gatherings and tailgating parties, even when you don't plan to cook anything.  Just make sure to clean it up before starting a game – charcoal dust isn't exactly the cleanest thing to cover yourself with.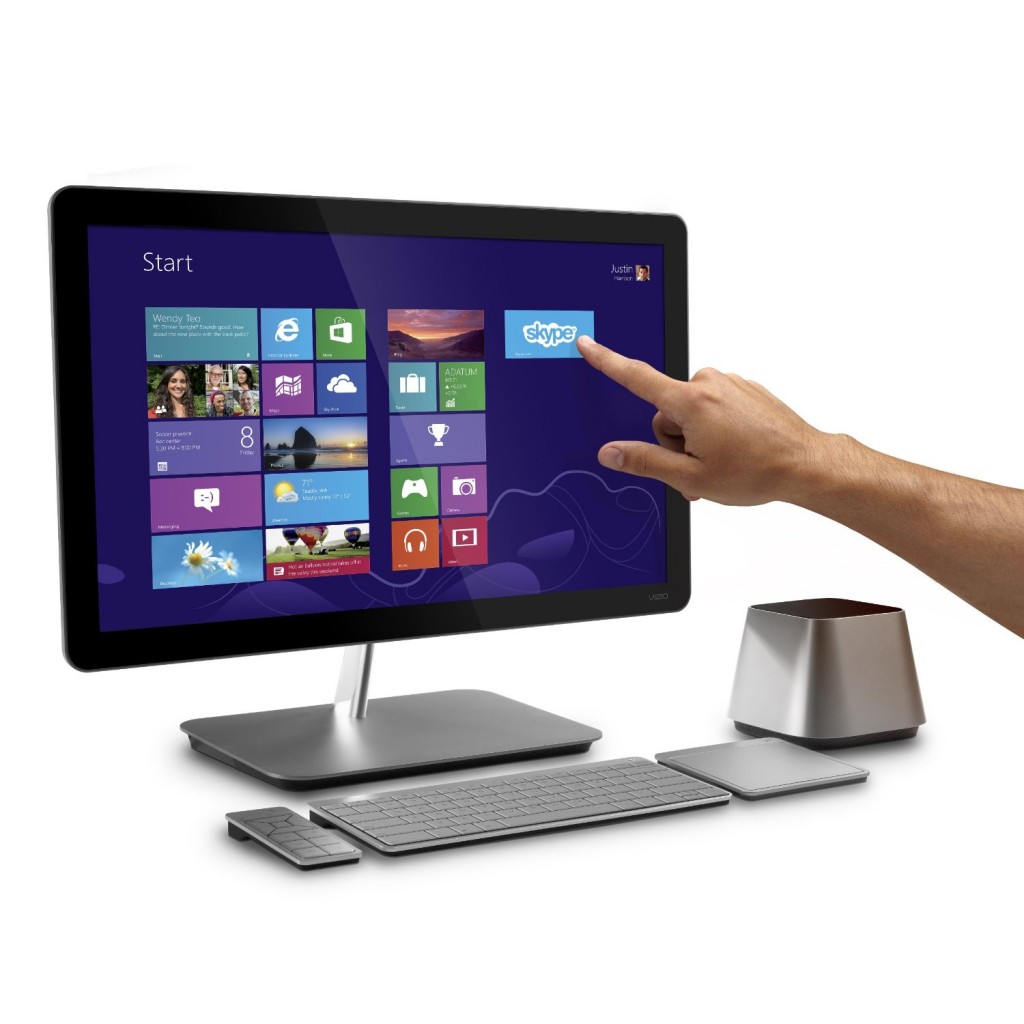 In a man cave we want as much space as possible for cool stuff so let's not waste space with multiple computer parts that just take up room.  Here we combine a PC with premium entertainment features and an expansive touchscreen display.   It's got a 24″ diagonal Full HD touchscreen display, subwoofer-enhanced SRS 2.1 surround sound audio, remote control and dual HDMI inputs for connecting cable boxes and game consoles.
Honestly the real reason for this is aesthetics.  Don't these things just look cool?  OK in all seriousness it's important to have an air purifier in your home.  And it's even more important to have one in your basement which is where most man caves are located.  Just get one.
We're not saying that you have to use these.  But there are a lot of people out there, myself included, who would like their beer to be cold at all times.   It's good for grip and comfort so make sure you're a good host and have some available.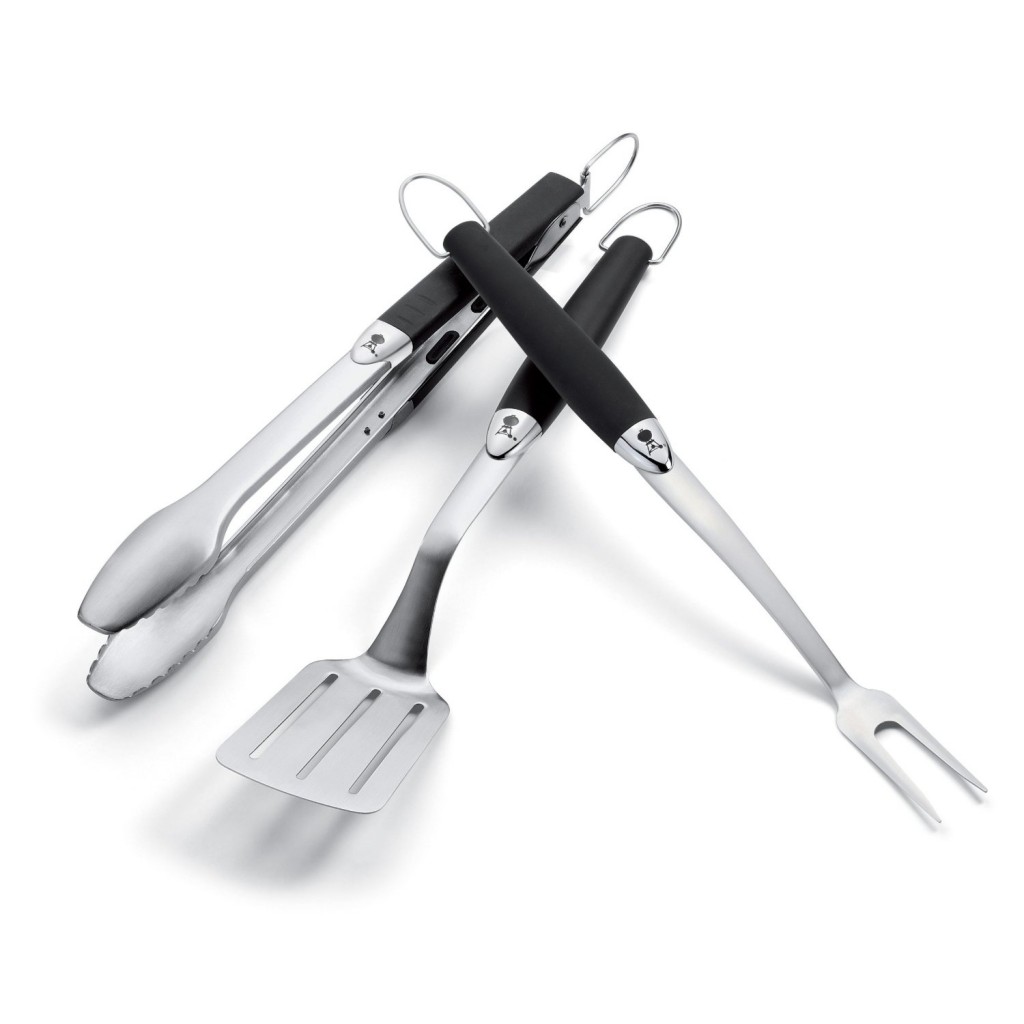 The brand is entirely up to you but I think all of us know that the name in grilling begins and ends with Weber.   If you don't have the indoor grilling gadgets then there's nothing wrong with having to hit up the outdoors while you buddies are still being entertained.  Just make sure you've got the tools to make those steaks pristine.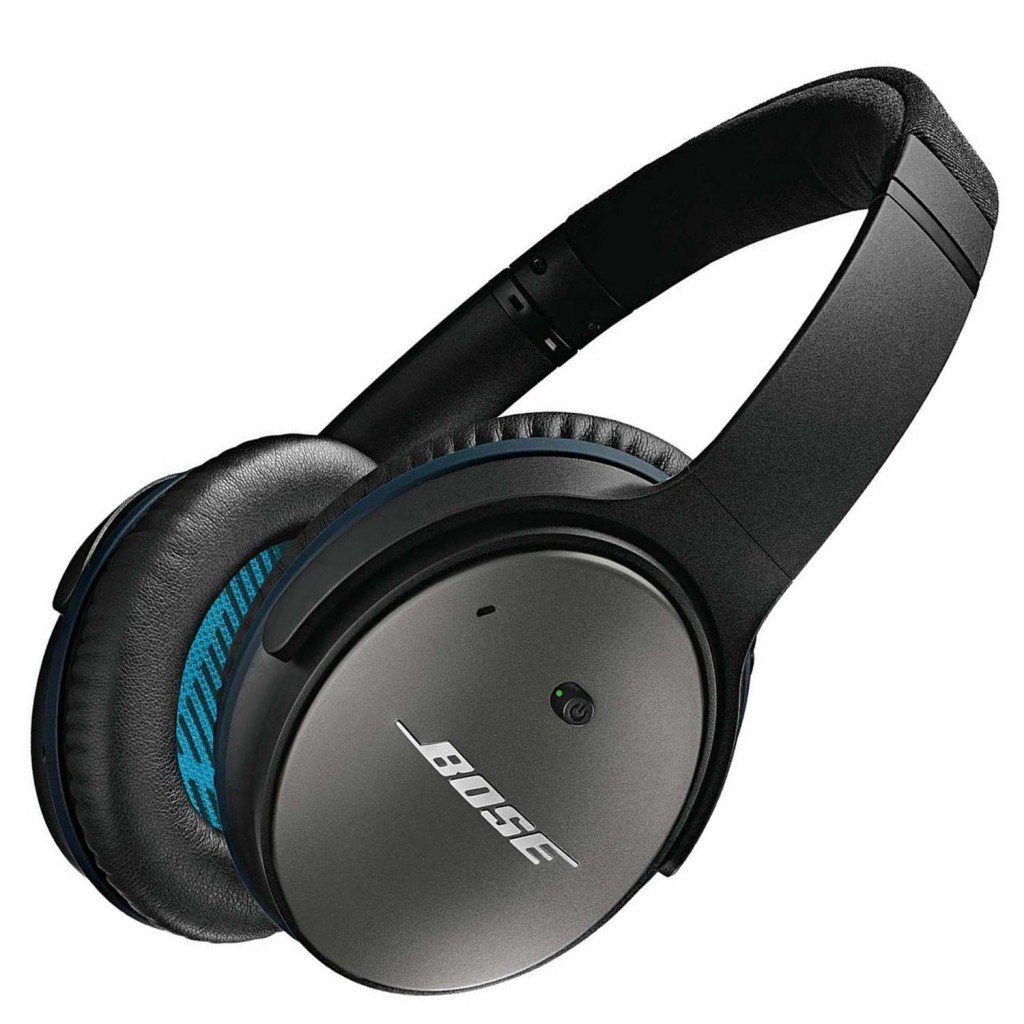 While I wish I could say I had the thousands of dollars it would take to soundproof an entire room in my house, sometimes you need an alternative for peace and quiet.  Sit back with Bose and enjoy the silence.  It's so worth it.  Even for just 10 minutes.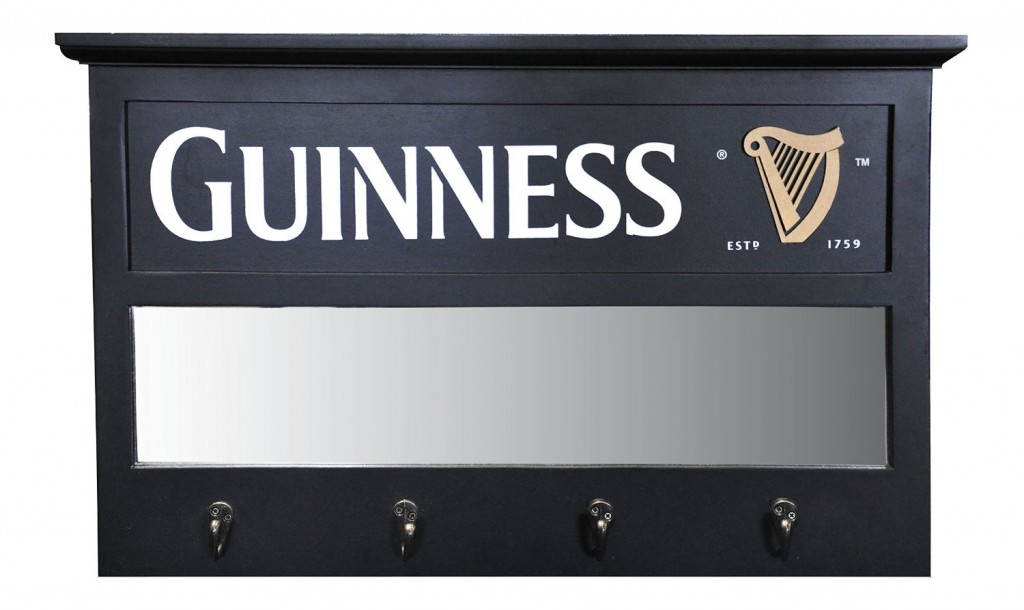 If you're not into the neon lights of your favorite beer then you can always be more subtle by having a classic bar mirror.  And if you really want to get fancy get a coat hanger with a mirror attached.  That'll really show your buddies who's boss.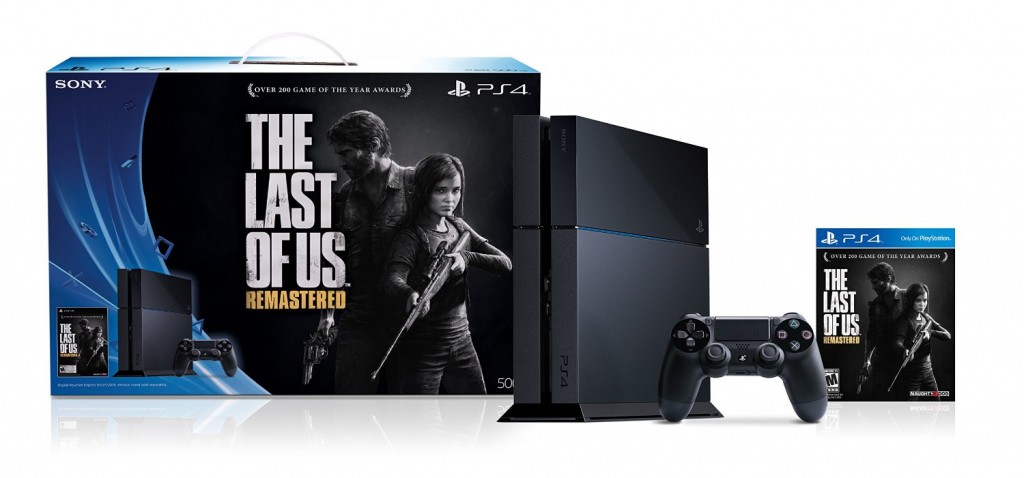 All depends on what your taste is but clearly a PS4 is the appropriate choice these days.  We know that in 10 years the right choice will be some screen that goes on your wall where you don't even need controllers.  But until then….this is the best we could do.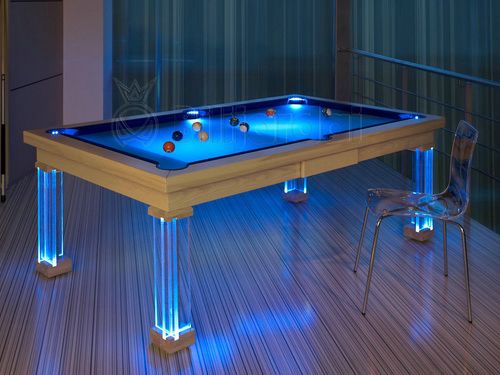 A pool table is the obvious choice.  But if you really want to spice it up, go with glass.  Go with sick lighting.  Go over the top.  Why not?  It's sleek.  It's slick.  It's just awesome.  Not sure how good a game of pool you can play but who cares?  It just looks awesome.
Who wouldn't want a fridge that looked like an amp?  It's just cool right?  And yes, the pun was intended.
The final 10:  51-60 up next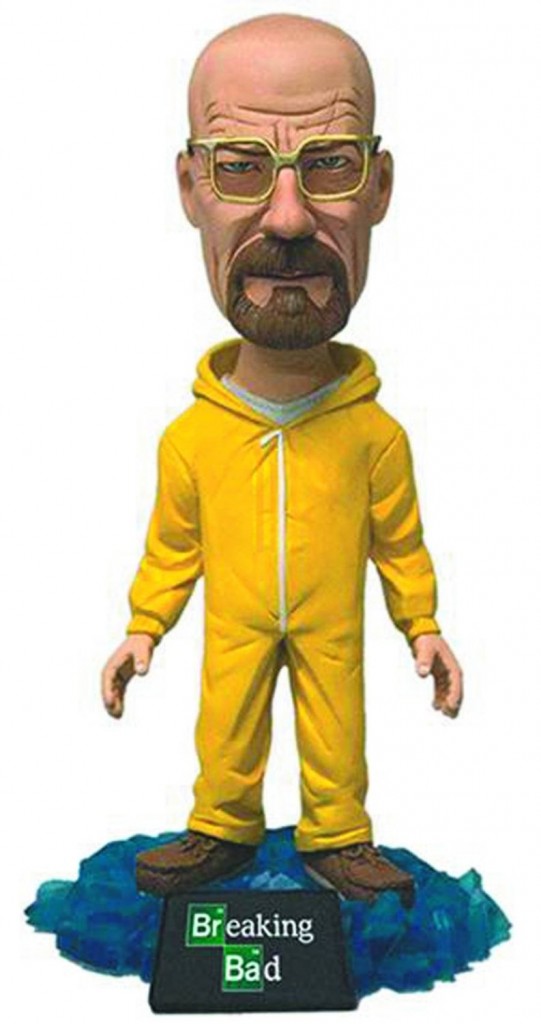 It doesn't necessarily matter what kind of bobbleheads you get but as we move on in society I think that custom is the way to go.  Custom as in particular characters from TV shows, your favorite ballplayers, or even you and your friends.  I'm 99% sure if I were to get a bobblehead it would be of the cast of Seinfeld.  Although I'd prefer a life sized version of Elaine in her prime years during Seinfeld's run.  Anyway, good luck in your bobble search.
Alright so this might not be quite as cool as the Pulp Fiction gun lamp but it's definitely "classier."  As if the word classy should be associated with gun lamps.  Still though.  This one is brass plated.  The trigger is the switch and it's "subtle" if that makes sense.
53.  Walk in Beer Cooler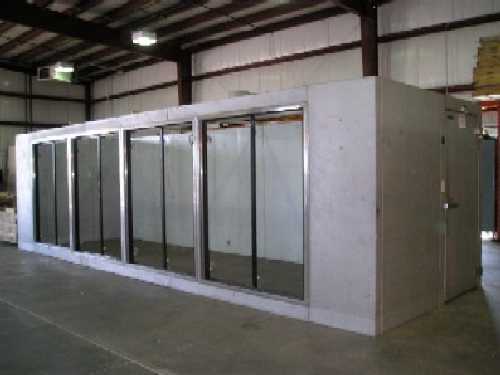 OK so this one is for those folks who have a bit more cash on hand, and space in the basement.  But hey, if I had the extra funds?  You can bet I would have one of these.  Think walk-in wine cellar only this is a beer fridge.  Yes please!  And no, you're not just buying this at Amazon.
Jump on the fast-track to a fun time by staring the night with the alcohol vaporizer machine. This high tech bar accoutrement vaporizes your liquor so you inhale the alcoholic vapor through a straw.  Interesting..
55.  Whiskey Barrel Coffee Table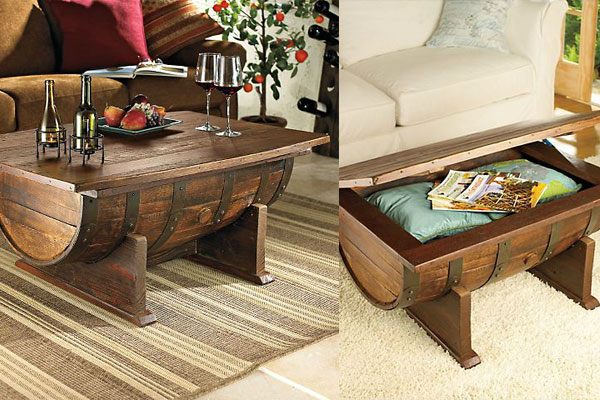 Since each table is as different as the barrels they come from, slight variations in size and color are normal and to be expected. The coffee table is finished with a natural stain and sealed with an ionized lacquer to prevent water marks…Price: $770.   But remember, you gotta
build it yourself

.
Personally I'm not a weapons guy.  However, if you want to have guns in your house, I suppose that's not my business.  And if you are going to have weapons how about storing them in something that looks innocent and pretty but it's really a house for an AK-47?
Let's face it.  This just looks cool.  Do you need it?  No.  Not at all.  But they do save space in your fridge.  That much is fact.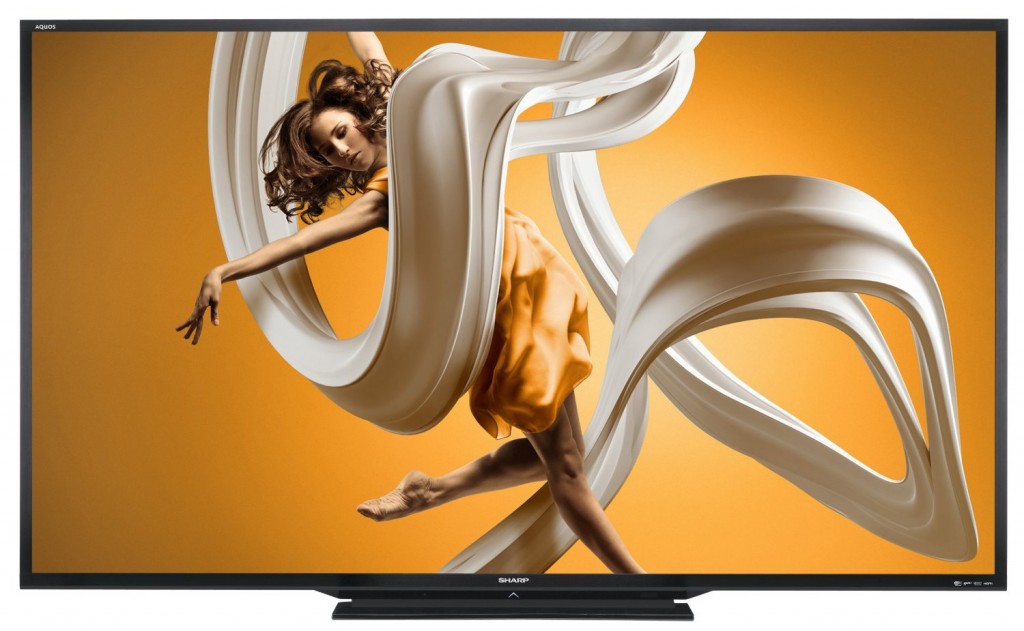 It's the biggest they go these days otherwise we'd say 100.  And if there were a 200 incher out there we'd say go with that one.  The issue is obviously price.  These bad boys run for over 6 grand right now.  Obviously that price will drop so you should wait.  Still though, it's pretty tempting!
59. Beer Keg Stool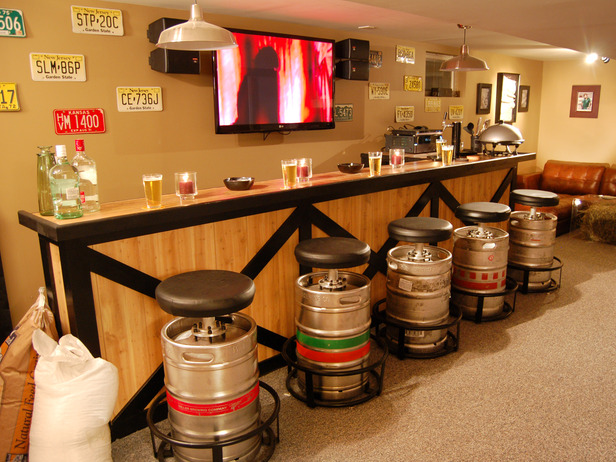 Give your home bar or man cave an authentic alcoholic touch with the beer keg stools. Just consume an entire beer keg by yourself, and this stool kit will easily allow you to transform that empty keg into a fully functional bar stool with all the necessary hardware included.  (Too bad it's out of stock right now)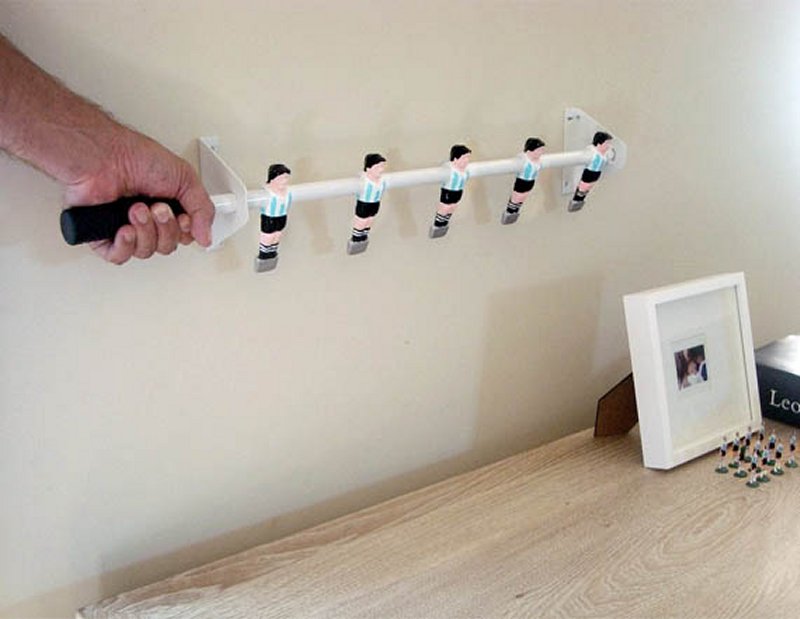 Foosball coat hangers, AKA "Wall Champions" come in many team names and different kinds of models.  One model features four players mounted on a rod with a birch grip, and another features a single player.   By the way, many people construct these things themselves as many of the parts are available online.
While PlayStation, Xbox 360 or Wii consoles should definitely be found in one's home, at least one of them if not all three, creating custom furniture to reflect your gaming passion might be a little too much for some people.  However, if you take your gaming seriously then having a video game themed coffee table is absolutely the way to go.  I personally would prefer the classic Nintendo controller game table, but this one will do just fine.