If you're a self proclaimed 'makeup guru', you've probably acquired a decent amount of makeup and accessories over the years. While it's always nice to have lots of options, the more products your purchase, the harder it can be to keep your space organized. That's exactly what makeup organizers can come in handy. Even if you don't have a massive makeup collection, you may still find that a makeup organizer can help you. These items give you a designated place to store your makeup as well as other small items that may be taking up space on a dresser or vanity. No matter what, organization is the key to making any space look its best. Take a look at these 10 makeup organizers to keep your space clutter free.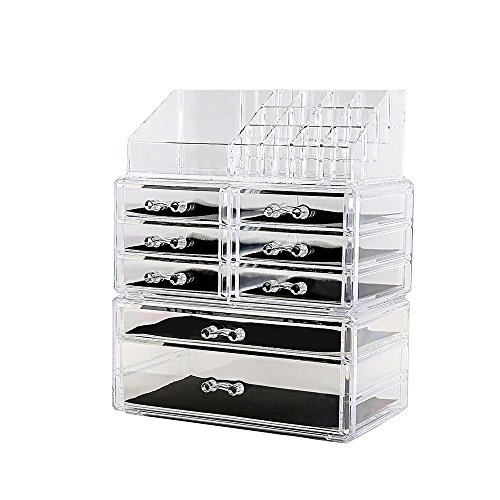 This item is simple and easy to use. Boasting lots of storage space, you'll have plenty of room to store your favorite beauty products.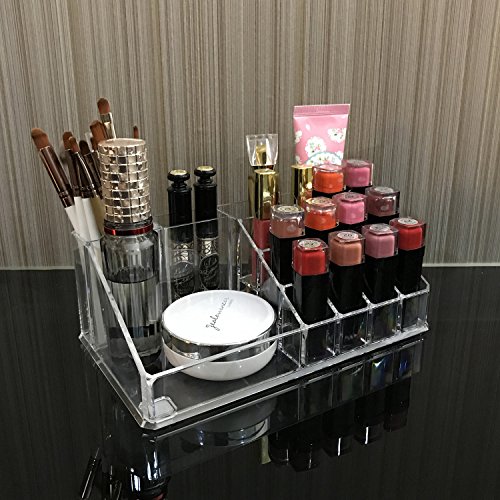 Not only will this makeup organizer give you a place to store your things, but it'll also give you the chance to put them on display.
Designed to rotate and be adjustable, this makeup organizer will provide you with a high level of flexibility by making it easy to store and access your items.
If you've got an especially large makeup collection, you'll certainly enjoy this 12 drawer makeup organizer.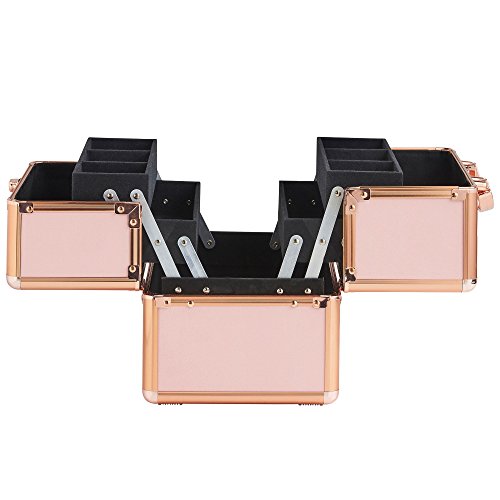 Do you need organization on the go? If so, this aluminum storage box makes it easy to store your makeup items and transport them from place to place.
Made with simple clear plastic, this makeup organizer is an item that cuts to the chase. While it may not have any fancy bells or whistles, it will get the job done just as you need it to.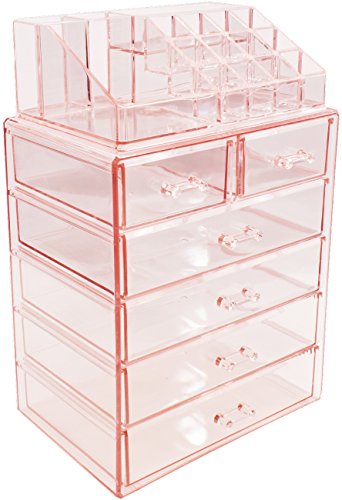 If you're on the hunt for a makeup organizer, you probably want one that will also look good. This item will hold all of your favorite makeup and jewelry pieces while also giving your space a little extra style boost.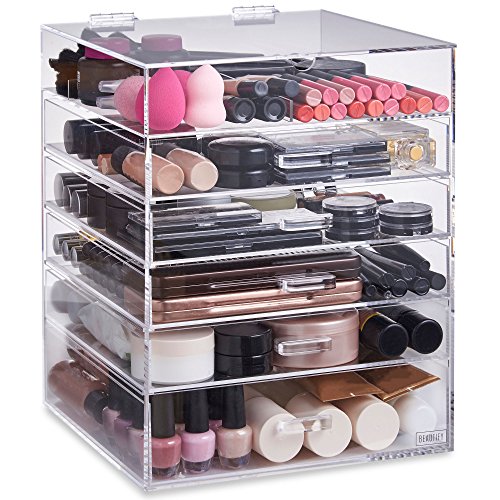 Boasting 5 drawers, this acrylic makeup organizer will provide a specific place for all of your necessary items.
Designed to be both attractive and durable, this item is ideal for people who are not working with a lot of space.
If the typical clear makeup organizer isn't your thing, this item might be a better fit. This organizer was designed to "Hold at least 20 lipsticks, 10 brushes, 5 face powders, 5 mascaras, 5 eye liners, 2 large shadow palettes and other small everyday collection."